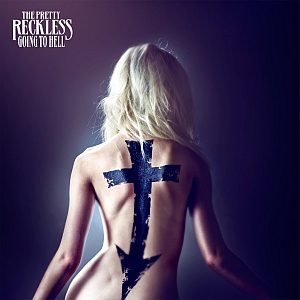 Artist: The Pretty Reckless
Album: Going To Hell
Genre: Hard Rock
Release Date: 18th March 2014
Label: Cooking Vinyl / Razor and Tie
Album Review

It seems like American rock is getting back on their feet in 2014 with a bit of silence for the most part of this current year. Roaring out of the gates is the sophomore effort from New York based female fronted group THE PRETTY RECKLESS. While their debut album was impressive, it was nothing that a group like HALESTORM had not accomplished the year before. Smart and sexy Rock'n'Roll based 'Light Me Up' it was, but didn't really turn heads. However, THE PRETTY RECKLESS have definitely found their niche with 'Going to Hell.' Here the band mixes it up a lot more and add touches that really make the songs memorable. Taylor Momsen's voice is better than ever and melds perfectly with the instrumentation background her group helps create to present hard, aggressive tracks like the opening 'Follow Me Down' which is raw, fast old school rock that will appeal to fans of JOAN JETT. The title track is certainly appeasing and touches on much darker notes than anything compared to what they used to. In fact, this whole album seems quite a bit darker, but that is what makes it more intriguing.
Most listeners will recognize the feet stomping 'Heaven Knows' which is probably the first attraction that made it obvious this album was going to be different. Using backing children choirs and a totally different rhythm compared to the past, this was a great first song to leak to gain interest. Oddly enough, after the first three tracks the album seems to lose its fury a bit. Other tracks like 'House On A Hill' and 'Blame Me' are more mid paced and still retain the dark atmosphere that show a more emotionally raw album that doesn't feel like a cliché rebellious girl rock song. To keep things from being tedious, the band interjects small soft interludes that are less than two minutes but give listeners a chance to enjoy tender moments that don't feel like an overplayed radio ballad. 'Dear Sister' is a touching interlude and a perfect lead in to the following track.
'Absolution' and 'Waiting For Friend' is where the band tries to evolve some more. 'Light Me Up' saw far too many of the same kinds of tracks with different rhythms; here the band pushes the envelope a bit. New vocal layovers on presented on 'Absolution' which is a great blend of hard and soft whereas 'Waiting For A Friend' is almost country tinged, something right out of left field but should keep surprised fans pleased. On the other hand there are a few fillers here and there such as 'Why'd You Bring…' and 'Fucked Up World' which try to capture the aggression the album started with, but seem due to their musical structure and lyrical content a bit out of place with the emotionally darker pieces and could have fit more on the aggression that was presented on the debut album. Still, overall THE PRETTY RECKLESS have outdone themselves with 'Going To Hell' and will hopefully continue to keep female fronted rock going strong in the vein that groups like EVANESCENCE have done since early 2000.
Tracklist

01. Follow Me Down - (4:40)
02. Going To Hell - (4:36)
03. Heaven Knows - (3:44)
04. House On A Hill - (4:39)
05. Sweet Things - (5:04)
06. Dear Sister - (0:56)
07. Absolution - (4:34)
08. Blame Me - (4:27)
09. Burn - (1:48)
10. Why'd You Bring A Shotgun To The Party - (3:20)
11. Fucked Up World - (4:16)
12. Waiting For A Friend - (3:12)
Line-up

Taylor Momsen- vocals
Ben Phillips- guitar, backing vocals
Mark Damon- bass
Jamie Perkins- drums
Website

https://www.facebook.com/theprettyreckless
/
http://goingtohell.me/hell/
Cover Picture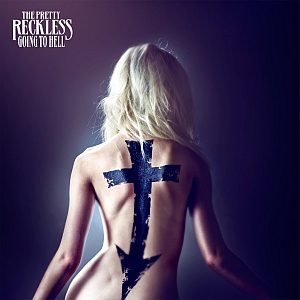 Rating

Music: 9
Sound: 8
Total: 8.5 / 10