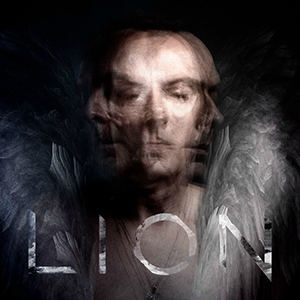 Artist: Peter Murphy
Title: Lion
Genre: Art Rock / Goth / Dark Rock
Release Date: 2nd June 2014
Label: Nettwerk
Album Review

There´s a saying from Mr. Henry Thoreau that goes:
"None are so old as those who have outlived enthusiasm..."
and in that light Peter Murphy must feel almost ageless the last years. There was a huge world tour in 2011, supporting his cleverly titled album 'Ninth' that saw the light of the day the same year, followed by a tour through America in 2012, which almost seamlessly merged into his 2013 Mr. Moonlight tour, celebrating the 35th anniversary of BAUHAUS and spanning venues from South America to Asia. No rest for the restless as it seems! And 2014 had not even finished its first quarter when he officially announced the release of 'Lion', his tenth solo full-length. Okay this fact alone could cause mixed feelings then to be perfectly honest there was no really satisfying output since his brilliant Middle Eastern influenced 'Dust' in 2002. There was the lacklustre 'Unshattered', whose return to commonplace pop music made it drift on the brink of mediocrity or the above mentioned 'Ninth' that hid large parts of its unimaginativeness behind distortion and energy, which felt too put-on and constructed for feeling really convincing.
But even after the first run-through of 'Lion' (during a nocturnal subway [sic!] ride) I felt a kind of a long-lost force of attraction to the songs, guessed that creative and experimental spark that made albums like 'Cascade' and 'Deep' became blueprints for this off-kilter pop music Murphy successfully pitched camp within. Not sure if the facing of the old BAUHAUS material on stage was his road to Damascus, or the unearthing of his musical roots by covering songs from Bowie, Lennon, JOY DIVISION and THE NORMAL that needed 'Ninth' as a clearance for recovering his musical tongue again (as an explaining parable I suggest to have a gander at the Bowie-Tin Machine topic), or if the producing of KILLING JOKE's bassist Martin Glover did one more thing, but 'Lion' sounds more relaxed, more creatively confident and fortunately more stylistically relieved than its predecessors. But let's take the time to elaborate on the lion's mouth a bit more...
'Hang Up' is a bone-dry cacophony of towering walls of guitars, distorted and napped with feedbacks, insect-like synths and straight consistent drums, paving the way for the Murphy's yelling and shouting vocals, rasping and close to the edge of hoarseness. Distorting, echoing, offensive and noisily - it's an opener that doesn't mind to ask if you really want to enter! 'I am My Own Name' starts with oriental, Vangelis-like textures, velvet piano tunes and Murphy's almost religious chant before it gathers pace and, flanked by disconcerting e-drums, becomes a stomping electronic skeleton covered with leathery distortion, stretchy and cracked, bestowing a stand on the vocals like quicksand. The same path takes 'Low Tar Stars'. Galloping beats scourge the flow through circumcised melodies and halftones, solid six strings and brass-like synths, propelling the voice like a fugitive, winded but scornful.
But we change the direction with "I'm On Your Side", what's a sweet little ephemerality, an almost soulful ballad made of decent guitars and electronic speckles, minimalism that is faced with emotion for issuing into a chorus that seems predestined for the vocal's timbre to hover graciously above the whirl of sound, dressed in a kind of pathos that fortunately takes the right step between kitsch and sentiment. "Compression" is an evocative reflection on a sonic surface. Disrobed verses, stroked by piano, ethereal guitar chords and the still impressive and rich voice of Murphy are held together by a chorus in which distortion meets strings and aggression is tamed by a perceptible disunity.
'Holy Clown', placed in the album's middle feels somehow like a bridge between the straight and unadorned heaviness of some of the tracks so far and the blurred and oppressive stylistic restlessness waiting round the bend. Driven by tribal-like drum pattern the bass-ridden verses are coated with a languorous sadness and fragility, embedded in the vocals melody like a de-saturated veil, that is relentlessly lifted by the punching refrain, which is not exactly effective by virtuosity but by simple pressure. 'The Rose', build around the vocal's dominant tune, summons mountains of sound and melody, a dense and melancholic tidal wave , whose textural surface would make it not be out of place on a Murphy classic like 'Love Hysteria' or the aforementioned 'Cascade'.
'The Ghost Of Shokan Lake' is surely one the album's weirdest tracks (and not only for its sparse, cryptic words). It's rhythm reminds of the title's Indian source (Shokan is a hamlet in the Catskills, NY), a repetitive mantra of measure and revolting structures, of circling guitars and interfering vocals, which are crushing bars and scales while condensing tension and framework to an almost psychedelic vortex. (These are the moments which make 'Unshattered' feels light-years away). 'Eliza' is off-kilter pop rock par excellence, no more, no less. A fluid rhythm paired with enough drive to keep you on the leash, an edgy but awesomely hooking chorus (here we get as close as possible to Murphy's stylistic clinger named Goth with its choir and the ghost-like, possessed vocals) and all this wrapped in 3 1/2 brisk minutes, a potential candidate for the next release (after the album's forerunner 'Hang Up').
Okay, two more to go. Hidden in the album's hinterland 'Loctain' turns out to be one of my personal favourites, an epic anthem, emotionally stirring and focused on pure atmosphere. Just layers of sound, collimated to a movingly peak in the chorus...Here's that fragility again (regrettably too often trampled on by teeth-grinding guitars on the last album), you can sense in songs like 'Huuvola' or the acoustic pearls of 'Deep', a vulnerability that fits so great with Murphy´s velvet, swirling voice. And we leave with the album's eponymous track, a leaden mid-tempo daze that feels like falling in slow motion. Howling and wailing guitars, expanding like underwater, relief-like keyboard textures and a whipping, hypnotic drum, all kept close to the surface by the vocals which seem to be anchor and sail in the same way, a skin-crawling final roar...
I don't know which circumstances had this influence on Peter Murphy's current body of work, whether some of the above supposed or completely different ones, but I'm deeply grateful for all of them. 'Lion' is a giant leap aside of the "unshattered", mediocre mainstream pop and a more sensitive and conscientious handling of atmosphere and musical dexterity than 'Ninth' could offer. Especially the album's second half surprises, pleases, affects and draws an enjoyable acoustic line to his own musical past. And even if may be blinkered and narrow-minded to pit an artist always against the things he did before - in that case it's more than an compliment!
Tracklist

01. Hang Up
02. I Am My Own Name
03. Low Tar Stars
04. I'm On Your Side
05. Compression
06. Holy Clown
07. The Rose
08. The Ghost Of Shokan Lake
09. Eliza
10. Loctain
11. Lion
Line-up

Peter Murphy
Website

http://www.petermurphy.info
Cover Picture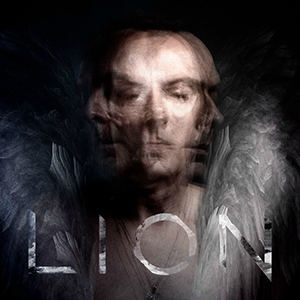 Rating

Music: 7
Sound: 7
Total: 7 / 10