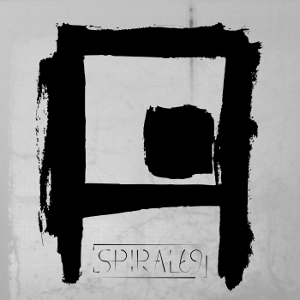 Artist: Spiral69
Title: Alone
Genre: Electro Rock
Release Date: 12th April 2014
Label: Rehab
Album Review

From Italy, darkly, creeps this mini album of love, hate, torment and all the bits in between. It's a concept album of sorts - no, wait! come back! - dealing with the birth, evolution and death of a relationship, rolling out joy, hope and despair neatly and concisely over six dark electro-rock ballads. And it's rather good. With albums, tours and collaborations safely tucked under his belt, main-man Riccardo Sabetti obviously feels comfortable with experimenting, and the mini-album format works very well. It's also exquisitely produced.
There's a distinctly '80's feel to 'We'll Find Each Other In The Dark', sparse electro rhythms gradually building in tension to a "We hate, we love, we hate, we love" chorus that sounds desperate and frustrated. Then the guitars kick in and things really power up, urgent percussion added in layers to the edgy, uncomfortable emotions at play here. 'Naked' has a completely different feel, it's bounce and throb a mask for the doomed sense of a love affair teetering on the brink. The almost U2-sounding chorus quickly invades your head, and it's a musical comparison that's carried on in 'You're Mine', the dark undertones from 'Achtung Baby' clearly an influence here. Nothing wrong with that if you can pull it off, and SPIRAL69 certainly manage there admirably.
There's a crazy fairground waltz at the black heart of 'Rose', the pretty melody and swirling antique-organ a disguise for the sinister wordplay. The chorus is fabulous, and whereas Mr Sabetti should avoid breaking into falsetto on all future releases, the vocals elsewhere are strong, passionate and impressive. There's a more straight-forward rock feel to 'When The Angels Leave', a song which wouldn't shame an INTERPOL album, jittery with a kind of new-wave drama. 'Cruel' ends the album, and it has a stunningly morose beginning. Sad horns blow in the distance and the spidery percussion gives this a skeletal feel, female vocals added to good effect as the singers pick over the bones of what went wrong. "Love makes you fail, love makes you cruel" is a typical lyric from this bitter slice of melancholy, and it drips with regret and weariness.
The album as a whole, but this song in particular, captures the essence of doomed romance with an inevitability and a shrug of tired, cynical shoulders. It's bleak and possibly over-pessimistic at times, but if you've just been dumped, or are trapped in a downward spiralling relationship, then this is the album for you.
Tracklist

01. We'll Find Each Other In The Dark
02. Naked
03. You're Mine
04. Rose
05. When The Angels Leave
06. Cruel
Line-up

Riccardo Sabetti – Vocals, Bass, Guitar, synth
Enzo Russo – Guitar
Andrea Freda – Drums
Website

https://www.facebook.com/spiral69music
/
http://www.spiral69.com/
Cover Picture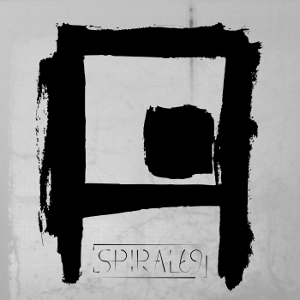 Rating

Music: 8
Sound: 9
Total: 8.5 / 10