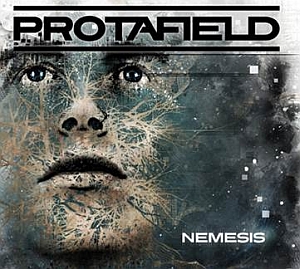 Artist: Protafield
Title: Nemesis
Genre: Electro Rock
Release Date: 23rd May 2014
Label: Caroline Records / Universal
Album Review

Jayce Lewis, as a solo artist, hit the ground running back in 2009, and has never really looked back, let alone pause for breath. Success with 'Icon', his first release, heavy rotation on MTV and VH1 and subsequent good reviews all kept the ball rolling. He then had the good fortune to land a role in a BBC documentary which gave massive exposure to a UK audience. As PROTAFIELD, he continues to explore the electro/ rock/ industrial soundscape, and the crossover appeal of the project resulted in a recent appearance at the massive Sonisphere Festival, although he has also toured with GARY NUMAN, COMBICHRIST and KORN. Not a bad CV really.
'Nemesis' is the new album and it blusters into view with 'God Forced', pounding drums, manic synths and some nicely focussed shouting. It's almost too staccato at times, lacking a unifying thread, but if you play it loud enough, this ceases to be much of an issue. But loud needn't be the default setting on 'Nemesis', there is plenty of subtlety here, shades of light and dark, glimmers of pop optimism amongst the growly vocals and buzz-saw guitars. 'Pure' has recent GARY NUMAN writ large across its despairing chest which does it no harm at all, and 'Perfect Defect', as well as sporting a rather chipper title, is a change of pace and style altogether. Its bouncy, 80's synth pop heart beats energetically towards a clean vocal chorus, harmonies and a rat-a-tat drum that is addictive and charming. The whole thing is excellent, and one of the best songs on offer here.
Elsewhere, 'Acrylic' is a Bladerunner-style instrumental and it bleeds gently into the piano intro of 'Make Believe' which sounds like an even doomier version of 'Down In The Park' (Mr Numan again). It edges towards the epic as it swells to a climax, and shows a keen eye-on-the-ball skilfulness to composition, and also editing. It lasts just exactly as long as it should. 'Sinner' is industrial, menacing and huge of swagger, while the title track shakes its sleazy hips around an arresting off-beat and some gloriously mad shouting in the chorus that is almost RAMMSTEIN. It's completely bonkers, and brilliant. Mr Lewis shows what a good set of vocal chords he owns on the atmospheric slow-rock of 'Mass Effect', another epic sweep of post-punk guitars and emotive singing. It's huge in every sense but holds itself back, never blustering. Finally, instrumental track 'Revolution' gets all itchy with furious percussion and sci-fi weirdness, heavy breathing and a pulse of urgency closing a brave, bold and belligerent record.
PROTAFIELD have done well here to cross pollinate a number of genres without diluting their sound. Influences abound, but the whole shows a strangely futuristic cohesion, a tight, disciplined approach and a sound they can very nearly call their own. And that's a thing to be cherished these days.
Tracklist

01. God Forced
02. Severe Sever
03. Pure
04. Perfect Defect
05. Wrath
06. Acrylic
07. Make Believe
08. Sinner
09. Redesign
10. Nemesis
11. Mass Effect
12. Revolution
Line-up

Jayce Lewis – Vocals, multi-instrumentation
Jack Slade – Drums
Martin Thompson – Bass
Marc James – Guitars
Website

https://www.facebook.com/Protafield
Cover Picture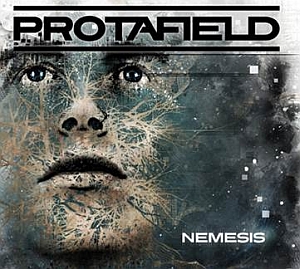 Rating

Music: 8
Sound: 9
Total: 8.5 / 10