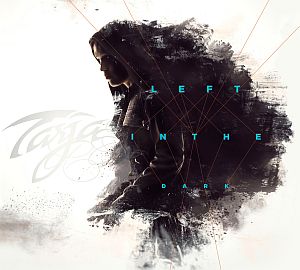 Artist: Tarja Turunen
Title: Left in the Dark
Genre: Sympho Metal
Release Date: 4th July 2014
Label: earMusic
Album Review

Tarja Turunen is definitely one of the brightest representatives of the modern metal scene and she doesn't need any sort of introduction so let's get down to her discography. Last year the singer released her third full-length album entitled 'Colours in the Dark' which promised to become a new chapter in Tarja's solo carrier. The album sounds really interesting and demonstrates all facets of Tarja's voice but what comes next may become a nice surprise for all fans of the singer: a new record called 'Left in the Dark' which originally was meant to be an exclusive tour CD was released worldwide in July. Actually the tracklist repeats the one of the previous album yet it contains unreleased tracks, demos and instrumental versions and it opens with the first demo version of 'Victim of Ritual'.
Musically the song is not too impressive however it attracts with its simple, easy to comprehend lyrics and a catchy chorus. The previously unreleased version of "500 Letters" can be considered as one of the highlights on the album: beautiful vocals, a sincere performance and a heartfelt atmosphere allow a listener to enjoy a piece of the live show even if it's been only recorded. The demo of 'Lucid Dreamer' is shorter than the final version presented on 'Colours in the Dark' and to be honest it makes the song even better because the emptiness from which the original track suffers, doesn't seem so evident here. 'Never Enough' gives a chance to appreciate Tarja's vocals as the tune itself is not so powerful or original yet in such a simple application the voice sounds great.
The singing experiment or expression on 'Mystique Voyage' lasts a bit longer and gradually it's getting more and more boring at least in my opinion but anyway it's not bad at all especially if we take into consideration that it's just a demo version. 'Into the Sun' is a fairly good song as it goes beyond the usual borders of sympho metal introducing some elements of neoclassical music and ambient. The epic 'Deliverance' especially its instrumental version may be called the best composition on the CD, while the next song 'Neverlight' turns out to be overloaded with metal riffs which ruin the subtle atmosphere created before.
'Until Silence' recorded live produces a better impression than the original track and the final piece 'Medusa' is interesting as it appears to be Tarja's solo version. In general this release is mostly for the devoted fans of the singer as the previous album was enough to get an idea about the song nevertheless some songs sound really better comparing to the ones from 'Colours in the Dark'.
Tracklist

01. Victim of Ritual (First Demo) – 4:53
02. 5000 Letters (Live at Vorterix Radio) – 3:42
03. Lucid Dreamer (Demo) – 5:32
04. Never Enough (Demo Progression) – 4:11
05. Mystique Voyage (Demo) – 6:44
06. Into the Sun (Studio Version) – 6:21
07. Deliverance (Instrumental) – 7:54
08. Neverlight (Full Orchestra Version) – 4:36
09. Until Silence (Live at Vorterix Radio) – 4:25
10. Medusa (Tarja's Solo Version) – 8:25
Line-up

Tarja Turunen – Vocals
2014 Tour Line-up:
Mike Terrana – Drums
Christian Kretschmar – Keyboards
Anna Portalupi – Bass
Alex Scholpp – Guitars
Max Lilja – Cello
Website

www.tarjaturunen.com
/
https://www.facebook.com/tarjaofficial
Cover Picture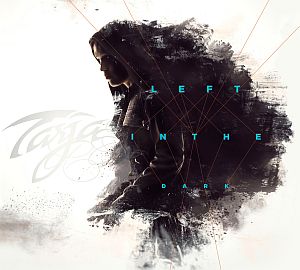 Rating

Music: 8
Sound: 8
Total: 8 / 10