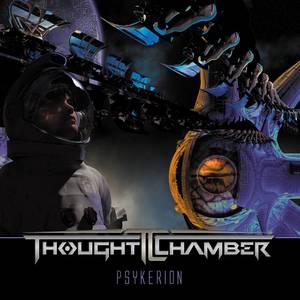 Artist: Thought Chamber
Title: Psykerion
Genre: Progressive Metal
Release Date: 16th September 2013
Label: InsideOut Music
Album Review

THOUGHT CHAMBER is a North American progressive metal outfit. The band was formed in 2006 by guitarist Michael Harris and vocalist Ted Leonard of ENCHANT. The band's first full-length album 'Angular Perceptions' was released in 2007 on progressive label InsideOut Music and received critical acclaim, including Honourable Mention from drum legend Mike Portnoy in his Top 10 albums of 2007. THOUGHT CHAMBER released their second full-length opus, a concept album entitled 'Psykerion' in 2013, featuring founding members, guitarist Michael Harris and vocalist Ted Leonard, along with the new drummer Mike Haid, bassist Jeff Plant, and keyboardist Bill Jenkins (ENCHANT).
If you are new to the whole prog rock/ metal business you should probably start with something lighter like QUEENSRYCHE. This doesn't mean that this record is lacking of musical quality of any kind, no this record is really a great piece of progressive, demanding music. Ted Leonard is a great and very versatile vocalist and everyone else is doing a mind-blowing good job in regard to their instruments. The overall musical experience is in parts so massive that I am unable to rate the musicians individually, often guitar and keyboard kind of melt into each other as if it's just one instrument (not to mention that as always I barely ever hear the bass guitar). The whole listening experience is like a building of irreducible complexity.
The record is full of recurring melodies, breaks and tricky structures (speak song in song). These guys don't make music for everyone but if you are into this kind of rock this record will very likely make you a happy listener for 72 minutes.
Tracklist

01. Inceptus (2:40)
02. Exodus (1:47)
03. Psykerion: The Question (3:02)
04. In the Words of Avakus (1:52)
05. Light Year Time (5:33)
06. Kerakryps (5:27)
07. The Black Hole Lounge (1:08)
08. Circuits of O.D.D. (1:54)
09. Behind the Eyes of Ikk (8:36)
10. Isle of Bizen (4:34)
11. Xyrethius II (4:30)
12. Recoil (3:17)
13. Breath of Life (3:04)
14. Transcend (9:38)
15. Planet Qwinkle (4:41)
16. Inner Peace (2:07)
Line-up

Ted Leonard – Lead Vocals
Michael Harris – Guitars, Keyboards, Vocals
Jeff Plant – Bass
Bill Jenkins – Keyboards
Mike Haid – Drums
Website

https://www.facebook.com/ThoughtChamber
Cover Picture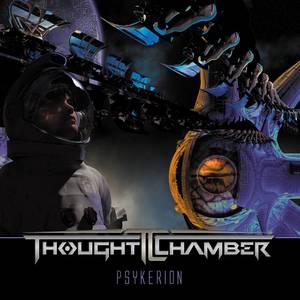 Rating

Music: 8
Sound: 8
Total: 8 / 10