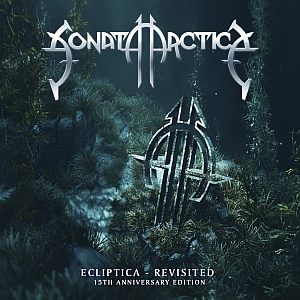 Artist: Sonata Arctica
Title: Ecliptica – Revisited, 15th Anniversary Edition
Genre: Power Metal
Release Date: 24th October 2014
Label: Nuclear Blast Records
Album Review

SONATA ARCTICA are celebrating the anniversary of their first album fifteen years ago by revisiting it. In the words of Henrik Klingenberg [keyboards]:
"We're definitely not trying to re-write history, the original 'Ecliptica' is the starting point of this band and a very special album with a certain feel of innocence and enthusiasm which cannot be recreated as such since we're not teenagers anymore. Having said that, this new version is more of a tribute and an update on how these songs sound when played by our current line-up. We wanted to stay true to the original album as much as possible and not turn this into some weird re-arranged project where you couldn't tell which song was being played. So here it is, the 15th anniversary version of 'Ecliptica'. Hope you enjoy it, we certainly had a good time digging into these songs and laying down the tracks."
There's really not much to add to this, it's exactly as the band has promised and offers their oldest fans something good to put into their collection and for their new fans to revisit their history but with a current sheen. In the usual arrays of bands pushing out merch with endless best offs or lives that could be better in DVD format than audio it makes a nice change.
Tracklist

01. Blank File
02. My Land
03. 8th Commandment
04. Replica
05. Kingdom For A Heart
06. Fullmoon
07. Letter To Dana
08. UnOpened
09. Picturing The Past
10. Destruction Preventer
11. Bonus: I Can't Dance (Genesis cover)
Line-up

Tony Kakko - Vocals & Keyboards
Tommy Portimo - Drums
Elias Viljanen - Guitar
Pasi Kauppinen - Bass
Henrik Klingenberg - Keyboards
Websites

www.sonataarctica.info
/
www.facebook.com/sonataarctica
Cover Picture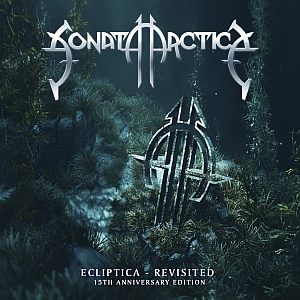 Rating

Music: 7
Sound: 7
Total: 7 / 10