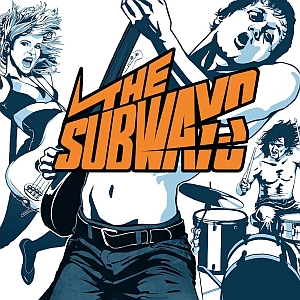 Artist: The Subways
Title: The Subways
Genre: Alternative Rock
Release Date: 6th February 2015
Label: Ferry House Records
Album Review

THE SUBWAYS is one of those pretty British success-stories:
"So we happened to meet a right guy at the right moment, we sent our CD to a random producer and never were hoping for a call. But one day we ended up playing at Glastonbury Festival".
This is of course great, but I wish there were more bands having courage to send their stuff to the right producers and found their way to the world-listeners. Probably it is kind of nostalgic feelings that make people glorify bands like THE SUBWAYS. In the beginning THE SUBWAYS was a cover band playing Nirvana, Green Day and other punk bands. The young band surely got the right feeling. This is exactly the sound which every lover of MTV of the 90-s is missing today. Those nice crazy sunny days when it made sense to turn the TV on, just to see another "pretty fly".
As always it's wondering that there are people who still got enough strength and guts to do such old-style music in the times of great changing and technologies. On the other hand the musician should be a real genius to create something original and interesting in the genre, which died couple decades ago. Unfortunately or maybe fortunately THE SUBWAYS didn't do anything new. The lyrics-topics are all around teenagers-love: "because of you I'm stronger", "I don't wanna be your pet boy" and so on. Musically we surely have heard this all before: powerful guitars and kids-fun drums which blows you up, and lots of shouting. There is nothing unexpected or unusual. But these musicians also don't need it. They are doing fine also without anything extraordinary. THE SUBWAYS' self-titled new album is a well-done nice-sounding punk rock of the nineties reincarnated by the means of a young blood.
Tracklist

01. Brand New Beat
02. I'm In Love
03. Taking All The Blame
04. Dirty Muddy Paws
05. Good Times
06. Because Of You
07. Just Like Jude
08. We Get Around
09. Pet Boy
10. Black Letter
11. Twisted Game
12. Is That Enough
Line-up

Billy Lunn – guitar, vocals
Charlotte Cooper – bass, vocals
Josh Morgan – drums
Website

http://www.thesubways.net/
/
https://www.facebook.com/thesubways
Cover Picture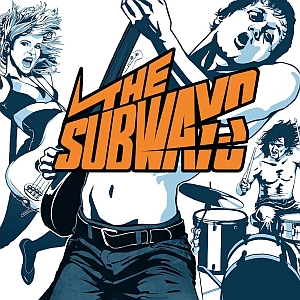 Rating

Music: 6
Sound: 6
Total: 6 / 10