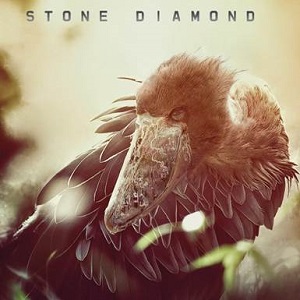 Artist: Stone Diamond
Title: Phoenix
Genre: Rock
Release Date: 20th March 2015
Label: Motor Music
Album Review


Warning. This does not do what it says on the tin. First up, with a name like STONE DIAMOND (something tough and grey but totally undesirable?) you set yourself up for ridicule. Second, calling your album 'Phoenix' implies some magnificent fiery ascendency from, what? The classic history of rock music? One's own previous lofty peaks? Harry Potter? And thirdly, a bit of self-deprecating goes a long way when you are re-treading guitar music's tired old mossy paths while claiming to be "vibrant" and "modern".
'Dreams Need Loudspeakers' is as ungainly as it sounds, clunking around like horrible pseudo-funk jumper-wearers LEVEL 42, and 'Beirut' actually does contain the line "No sleep 'til Beirut" despite my desperate wish that it didn't. There's lumpy, uninspired rock stodge aplenty here, take the wobbly Lennon-vocalised 'She' and 'New Beginning', or the sheer ass-clenching awfulness of power chord embarrassment 'Hallelujah I'm Clean' – a song with a regrettable sentiment, as drugs are possible the only thing that could save this ghastly mess. Catch up on some Zzzz's during ballad attempt 'Ashtray', sung in that generic vocal style that seemed to be everywhere in the early nineties. And the chorus sounds like NICKLEBACK. Yack.
It all splutters to an end in the bizarre repetitive slow-motion sway and swell of 'Titanic', which despite lyrics best not paying too much attention to, has the cheek to be half-good. Or is it? When facing down the horrors of the nine that went before it, it was inevitable the final track would feel a bit smug. STONE DIAMOND will probably continue to produce this uninspiring and ultimately pointless gaggle-bag of cliché and self-satisfaction, but let's leave it to their friends to continue telling them it's vibrant and modern. It's not. Avoid.
Tracklist

01. 2manylovesongs
02. Dreams Need Loudspeakers
03. She
04. Beirut
05. New Beginning
06. Ashtray
07. Savages Of Love
08. Breaking Up
09. Hallelujah I'm Clean
10. Titanic
Line-up


Cy - Vocals, Bass
Marc - Vocals, Guitar
Pete - Drums


Website


http://www.stone-diamond.com/
/
https://www.facebook.com/StoneDiamondBand
Cover Picture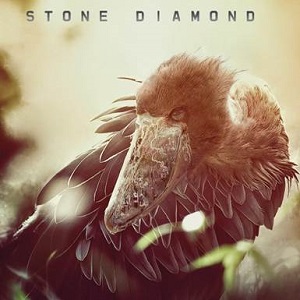 Rating

Music: 2
Sound: 2
Total: 2 / 10