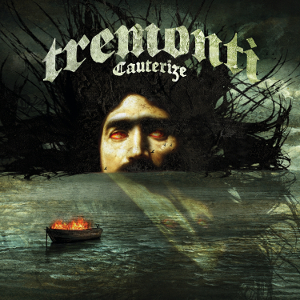 Artist: Tremonti
Title: Cauterize
Genre: Metal
Release Date: 5th June 2015
Label: Fret 12 Records
Album Review

TREMONTI is the solo band of Mark Tremonti (CREED, ALTER BRIDGE). Mark Tremonti was born on 18th of April 1978 and he is a founding member of both ALTER BRIDGE and CREED (and an excellent guitarist by the way). He formed his own band, TREMONTI, in 2012, releasing the album 'All I Was'. The band's sophomore album, 'Cauterize' (which I am listening to right now), was released on June 5th, 2015. Tremonti was named "Guitarist of the year" three consecutive years by Total Guitar Magazine. He played in CREED from 1993 until 2009 which ended with the disbanding of the band, his second band ALTER BRIDGE has been active since 2004 and they still record awesome records to this day.
The song material on 'Cauterize' is like ALTER BRIDGE and CREED metal with a slightly modern approach but heavy with SABBATH-esque riffing, and man this dude can sing very well too (yes I am full of envy got a problem with that???). There is no way on earth it would make sense to say something about his skill and finesse as a guitarist (just listen to a song of ALTER BRIDGE or TREMONTI) the record is a piece of art in itself and that is undoubtful. What really bugs me is that this guitar god is also a really skilled singer (ENVY!!!). He should do duets with Myles Kennedy that would be super dope! It also is very hard to point out single songs on this record because most of them are super awesome, okay 'Dark Trip' is pure radio magic but 'Cauterize' rocks your socks off too.
Well just listen to the album or just plain buy it unheard.
Tracklist

01. Radical Change - 4:23
02. Flying Monkeys - 4:44
03. Cauterize - 4:10
04. Arm Yourself - 3:36
05. Dark Trip - 4:53
06. Another Heart - 3:56
07. Fall Again - 4:47
08. Tie The Noose - 3:31
09. Sympathy - 4:19
10. Providence - 5:44
Line-up

Mark Tremonti – lead vocals, lead and rhythm guitar
Eric Friedman – rhythm guitar, backing vocals
Garrett Whitlock – drums
Wolfgang Van Halen – bass guitar, backing vocals
Website

https://www.facebook.com/MarkTremonti
/
https://fret12.com/mark-tremonti
Cover Picture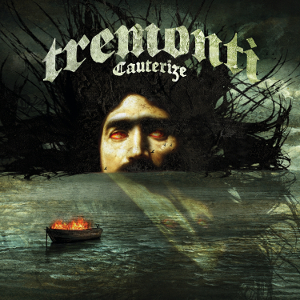 Rating

Music: 9
Sound: 8
Total: 8.5 / 10