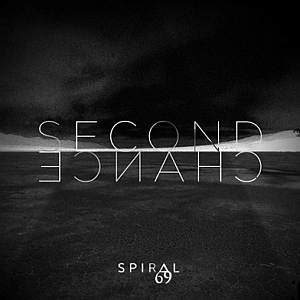 Artist: Spiral69
Title: Second Chance
Genre: Dark Rock
Release Date: 11th January 2016
Label: Rehab Records
Album Review

You can have talent, but no ambition - or ambition, but no talent. But when you have the two together, perfectly combined, then things can get very interesting. Rome's SPIRAL69 have this perfect combination, and if you're not already on board, then clamber on right now, because things are going to be happening, fast. From critically acclaimed albums, fiery singles and racy videos, to a blistering taut, tight, live show, all roads have led to this point with never a backwards glance or a stumble along the way. But with the upcoming release of new album 'Second Chance' – here given a world-exclusive preview in Reflections of Darkness – the band have surpassed their previous achievements and arrived at the highpoint of their musical career. With this album, and the December 1st release of lead single 'Ritual', SPIRAL69 are absolutely ready to make the step to the big-league. And it's something they fully deserve.
As a whole, this album combines all the trademark SPIRAL69 sounds – huge melodies, subtle and darkly beautiful interludes, fizzing, sexual dynamics, and lyrics that can sound wounded yet angry and sinister in the same song – and it's by far their most cohesive and strikingly mature body of work to date.
There's glorious confidence in opening track 'Your Halo', its early oddness and distorted vocal soon giving way to a pounding drum and a spiky new-wave verse, but you can sense it all straining at the bit, wanting to get to that massive chorus you just know is on the way. There's a bit of a tease first of course, softly, softly, building slowly, and then….well, when it comes it doesn't disappoint, revelling in its explosive climax. Now THIS is how you open an album. 'Liar' follows in a tumble of soaring vocals and angsty guitars but it's 'No Mercy' that really takes your breath. A duet with Italian folk singer and actress Mimosa, it's a deeply melancholic and tragic song, echoing the Nik Cave and Kylie Minogue classic 'Where The Wild Roses Grow' but outstripping it easily for sheer drama and power. Its rich layers and passionate vocals give this an instant visual quality, and it would be surprising if this doesn't make it as a single at some point.
However the band have wisely chosen 'Ritual' to be the entry-point to the album, the single and stunning video to be released on December 1st. There is a raw, punk energy to this strutting modern rock song. "I want it, I need it" spits vocalist Riccardo Sabetti over busy percussion and sleazy guitar, before trapping us all in a perfect-storm earworm of a chorus. Things get wonderfully strange on the distorted lurch of 'XXX' which appears at times to slow down Bowie's 'Fashion' while easily creating something entirely new and oddly funky. 'Goodbye' bounds about gracefully, a spirited dark-pop romp that endears itself to you instantly, and a change of pace comes with the opening gentle despair of title track 'Second Chances'. Things soon take a turn for the more epic as the song develops into something PLACEBO or U2 would have been immensely proud of, back when they were relevant and creatively at their peak. Stunning!
There are synths underpinning the superb 'Colours and Grey', shades of THE CURE here, but a sound absolutely nailed in the SPIRAL69 camp. It's a vast canvas with Riccardo's thrillingly passionate vocals all over it. Breathing space comes with 'The Art of Losing Ground', an atmospheric, largely instrumental curiosity, unbearably sad and lonely, yet hinting at some redemption, something positive, which leaves final song, 'Nothing', to round-up an almost flawless set of songs. Reserved at first, and led by a simple piano, it doesn't take long before things get all celestial and epic again, before returning to quietness, almost with a sigh, and leaving you breathless yet hugely satisfied.
There's nothing on 'Second Chance' that needs to be cut. It's a brilliantly realised and assembled set of mood-pieces, dramatic and dynamic, eerie, world-weary, sad and dejected, but never self-pitying or defeatist. There's something powerfully optimistic in the dark and tormented world of SPIRAL69, and this combination is what will see them through the transition from the accomplished band they already are, to the great band they are about to become.
Tracklist

01. Your Halo
02. Liar
03. No Mercy
04. Ritual
05. XXX
06. Goodbye
07. Second Chances
08. Colours and Grey
09. The Art of Losing Ground
10. Nothing
Line-up

Riccardo Sabetti - Vocals / Bass / Guitars / Synth
Enzo Russo – Guitars
Andrea Freda – Drums
Website

http://www.spiral69.com/
/
https://www.facebook.com/spiral69music/
Cover Picture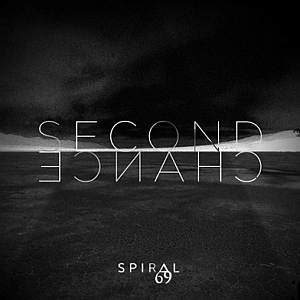 Rating

Music: 9
Sound: 9
Total: 9 / 10