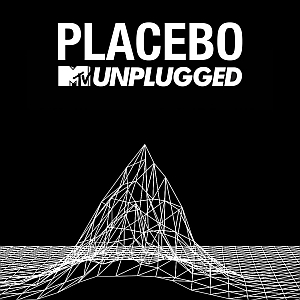 Artist: Placebo
Title: MTV Unplugged
Genre: Alternative Rock
Release Date: 27th November 2015
Label: Universal Music
Album Review

So what do you do at this stage in your career, if you were PLACEBO. You know, you've knocked out seven studio albums, played every festival in existence, toured the world, racked up sales of over 11 million, there's not much left to do is there? There are always solo side-projects (rarely wise), a standard live album (usually boring) or another 'Greatest Hits' package with a few additional songs included that were too shit to make the original album. Or cover versions. Lots of cover versions.
Surprisingly, going down the tried, tired and tested route of 'MTV Unplugged', an exciting format about a million years ago, seems to suit PLACEBO very well. There are some clever arrangements, interesting covers, and a refusal to just churn out the most obvious songs from their canon. As if to prove the point that this isn't just some easy cash-in, the opening song is 'Jackie', a Sinead O'Connor cover and originally a B-side. It's not terribly good, but that's not really the point here. 'For What It's Worth' follows, a jittery little thing when stripped back and with a bizarre bluesy violin mid-section. It works well, and the rarely played '36 Degrees', from the debut album back in time when we were all young, sounds weirdly graceful and grown-up now.
There is some genuinely amusing banter between the songs, and the atmosphere and interplay between band and audience is respectful but casual. There are special guests. There are big songs rendered almost unrecognisable ('Every Me Every You'). There are pianos ('Song To Say Goodbye', the gorgeous 'Too Many Friends'). There's even a dreadfully pretentious speech about Mr Molko's favourite guitar. But it works somehow, this bizarre mix of styles and songs, intimacy and self-service. Try not to tremble during the fragile, ultimate melt-down version of 'Without You I'm Nothing', and the never-before-played-live 'Bosco', which is simply jaw-dropping.
Things come to a close with a spirited version of live favourite 'Where Is My Mind' (a PIXIES cover) and a tightly wound 'The Bitter End' before a few thank-you's, a round of applause, and a feeling that PLACEBO have managed to pull this off, despite some shaky moments. For a band who have constantly ridden carefree over the seemingly endless criticisms that have dogged their career, this does then represent something of a triumph. 'MTV Unplugged' is proof that the songs of PLACEBO add up under close acoustic scrutiny, that there are many subtleties and careful thought behind the tracks selected for this album, and that even when seemingly walking the path of convention, Mr Molko and band still can't resist a bit of a high-heeled totter and a strut in the gutter. Credit to them.
Tracklist

01. Jackie
02. For What It's Worth
03. 36 Degrees
04. Because I Want You
05. Every You Every Me
06. Song To Say Goodbye
07. Meds
08. Protect Me From What I Want
09. Loud Like Love
10. Too Many Friends
11. Post Blue
12. Slave To The Wage
13. Without You I'm Nothing
14. Hold On To Me
15. Bosco
16. Where Is My Mind
17. The Bitter End
Line-up

Brian Molko
Stefan Olsdal
Website

http://www.placeboworld.co.uk
/
https://www.facebook.com/officialplacebo
Cover Picture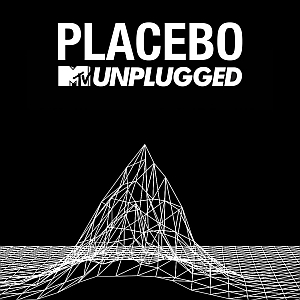 Rating

Music: 8
Sound: 8
Total: 8 / 10