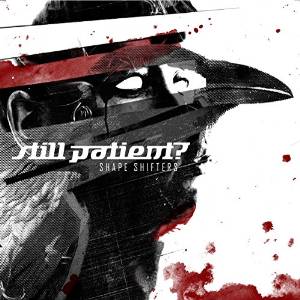 Artist: Still Patient?
Title: Shape Shifters
Genre: Gothic Rock
Release Date: 25th September 2015
Label: Schwarzrock
Album Review

Quite an appropriate name for a band who vanished for fourteen years before popping back up with this full-length release late in 2015, STILL PATIENT? are a German gothic rock band combining a love of all things FIELDS OF NEPHILIM and SISTERS OF MERCY with a more direct rock dynamic. Their absence from the scene has done little to damage their standing or sound, a scene which in truth exists largely as a self-contained and rarely changing world of drum machines, chiming minor-chord guitars, big gloomy choruses and grave-deep vocals. With 'Shape Shifters', STILL PATIENT? At least prove they are a dominant force here, and not minor players forever dreaming of being in THE MISSION.
Things start safely enough with the somewhat generic 'Seconds Of Fame', sheets of cascading guitars doing what sheets of cascading guitars do, over a melody that's sharp and polished. As a study in The Big Goth Dance-floor-Filler it's got it nailed down perfectly. But there is far more going on here than just dark-by-numbers. Twangy slide-guitar slinks all over 'Believe In Angels' giving it real swagger and presence, and the title track is a measured, monster of a song sound-tracking some yet to be made horror flick. There's a good change of pace on the brooding 'Away From Me', and 'Devils Bride' adds some synth to the mix. The vocals climb all over this song, and it's a refreshing change to hear a singer not content to just mumble into his cornflakes. It's not the strongest melody here, but it shugs along well enough on its gritty backbone.
'After Sundown' is a step too far into cliché, sadly, from its title to those oh-so-familiar 'Temple Of Love' guitar breaks and a chorus that feels tacked on and unfinished. But on final track 'Song Of Defeat' it's back to doomy business as usual, with restrained guitars and piano funnelling everything magnificently towards a chorus so gothic and huge it almost breaks into a smile. Almost. On the whole this is a solid album within the genre, and it's good to have a band of pedigree back together and doing their thing. There's no new ground broken here, but there is no complacency either. It strives to be a dynamic, relevant rock record, and in that it largely succeeds. Let's see how patient we have to be for the next chapter to begin.
Tracklist

01. Seconds Of Fame
02. Swallowed
03. Believe In Angels
04. Shape Shifters
05. We Come In Peace
06. Red River
07. Away From Me
08. Devils Bride
09. After Sundown
10. Song Of Defeat
11. Mascara Osiris II
Line-up

Andy Koa - Vocals / programming
M*beck - Guitars
Guido - Bass
Pogue-o - Guitars
Website

http://www.stillpatient.de
/
https://www.facebook.com/stillpatient
Cover Picture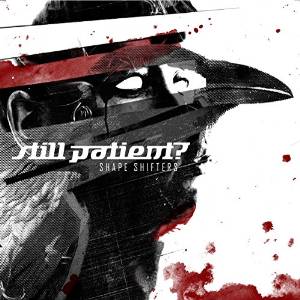 Rating

Music: 8
Sound: 8
Total: 8 / 10