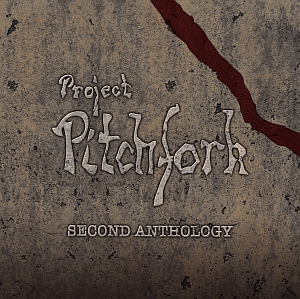 Artist: Project Pitchfork
Title: Second Anthology
Genre: Dark Electro / Industrial
Release Date: 26th February 2016
Label: Trisol Music Group
Album Review

Legendary, cult, the measure of the Dark Electro scene - those are the synonyms for PROJECT PITCHFORK. It could be possible to charge for abusing the name of the band, but it is hard to imagine a collection of electronic music without a single album by PROJECT PITCHFORK; or a band from the scene without any influence of the Project; or a scene-overview without a mention of this band. The scene is existing as long as the band does. Or other way round, as long as PROJECT PITCHFORK exists, we can talk about the scene, about any kind of development and tell the fortune of it.
It's 25th anniversary PROJECT PITCHFORK celebrates with the brand new 'best of'. While the 'First Anthology' covered the first years of the band's history, on the 'Second Anthology' includes the tracks from the albums released between 2002 and 2014, including the current studio work 'Blood'. This compilation would be especially interesting for those, who know the band superficially, since it represents the most glorious songs of the past twelve years. And even if you occasionally heard just some hits, you will surely find them among over thirty tracks on this album.
There are also valuable reasons for the fans to have this record. First of all it is important to mention that all the songs have been re-mastered and partly remixed, four of them have been entirely re-recorded and re-sung in the studio. The most pleasurable reason is that the compilation is opening with the previously unreleased track 'What Have We Done', as well as there is an unreleased duet with Sven Friedrich. Besides it is obviously quite a precious collection piece. The anthology is published in two editions. The special edition includes an extended 64-pages extra-booklet and is limited strictly to 2,000 copies.
Tracklist

CD1
01. What Have We Done (previously unreleased)
02. Beholder (Puppet Master Mix) (remastered)
03. Rain (remastered)
04. An End (re-recorded, remastered)
05. I Am (re-recorded, remastered)
06. Splice (remastered)
07. The Future Is Now (re-recorded)
08. Stacked Visions (remastered)
09. The Queen of Time And Space (remastered)
10. If I Could (remastered)
11. Midnight Moon Misery (remastered)
12. Blood-Thirst (remastered)
13. Die Schlange vs. Dämon der Antwort (re-recorded, remastered)
14. Lament (remastered)
15. Chains (re-recorded, remastered)
16. Blood-Stained (remastered)
17. You Rest In My Heart (re-recorded, remastered)
CD2

01. Supersonic Snakebite (RMX) (remastered)
02. Fleischverstärker (re-recorded, remastered)
03. Blood-Pressure (remastered)
04. View From A Throne (re-recorded, remastered)
05. Insomnia (remastered)
06. Acid Ocean (RMX) (remastered)
07. Feel! (remastered)
08. The Dividing Line (Feat. Sven Friedrich) (re-recorded, remastered)
09. Blood-Diamond (remastered)
10. Abyss (re-recorded, remastered)
11. Mute Spectators (remastered)
12. Full Contact (re-recorded, remastered)
13. The Circus (RMX) (remastered)
14. Tempest (remastered)
15. Inferno (re-recorded, remastered)
16. Passion (remastered)
Line-up

Peter Spilles
Dirk Scheuber
Jürgen Jansen
Additional Live Musicians: Achim Färber, Nook, Leo
Website

http://www.project-pitchfork.eu
/
https://www.facebook.com/Project-Pitchfork-Official-65663206412
Cover Picture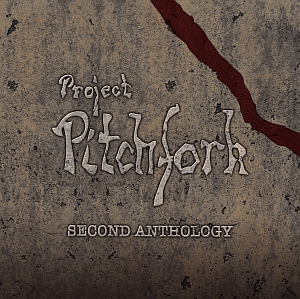 Rating

Music: 10
Sound: 10
Total: 10 / 10