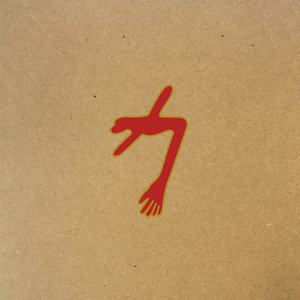 Artist: Swans
Title: The Glowing Man
Genre: Post-Punk / No Wave / Experimental Rock / Noise Rock
Release Date: 17th June 2016
Label: Mute Records
Album Review

'The Glowing Man' and the exaltation of repetition…
When we listen to a song, any song, most likely we will end up with one or two earworms. This could be either very pleasant or quite annoying depending upon the song and the context. Given Murphy's law, the odds will kill us by ending up with an annoying earworm of that song we totally dislike based on a popish tune that makes us wonder "what were they thinking?" Fortunately this is not the case of the experimental rock noise no-wave band SWANS, with their album, product of their latest reincarnation 'The Glowing Man.' On the contrary, the album proves the band once again not only to be visionaries, but also to work the elements in a way that it blows our minds away and disrupt our beliefs on what music should be to the core and to the point of questioning everything.
Repetition, the key component throughout the album, is the backbone of each track that curiously enough, will not give you an identifiable earworm but will create richly textured experiences that will challenge your expectations. This album is not a work which a track by track description will provide anything to the reader cause is a chaos that triggers all kind of emotions too personal for each listener. So instead the focus will be on the whole. Throughout the eight tracks that compose 'The Glowing Man', we are faced with the deconstruction of the drone, piece by piece the puzzle changes shape and like magic, it shows a different scene altogether, then it breaks once more only to regroup like plasma to provide us with yet another glimpse of a world it only exists in our unconscious. This is how repetition works to confuse, to extol and wipe, to dissolve and mesmerize.
Yet, it depends on how we choose to listen to the album the scorching experience can provide different scarification in our brains. When listening through headphones we will notice more details, yet the challenge will be to stop before we are totally overwhelmed and almost paranoid after a few tracks, while listening through speakers (a good sound system) the sound will get diffused through the surfaces, we can almost see the waves drowning the space and the sounds slipping down the walls and collecting particles of dust and air… And through long tracks, we will reach the eponymous one 'The Glowing Man' which, according to Gira is a re-orchestration and enlargement of a section from the previous 'To be Kind' album's 'Bring the Sun.' With 28 minutes of repetition, this piece builds dense layers of sound and textures, becoming a viscous sea of blood ready to carry us away and trap us deep in the distortion and hopelessness of a bleak… lament, future, retort, reproach, or hope… Curiously enough, Gira states that the song contains his favourite Zen Koan which the music captured completely right when the listener is provoked with a great (not the great) doubt.
And to round the ride of almost two hours, the composer provides a bit of enlightenment in his track by track notes. He states that the first two tracks, 'Cloud of Forgetting' and 'Cloud of Unknowing', are prayers, something we can attest by their mesmeric proportions. Then 'Frankie M'
"is a tribute and a best wish for a wounded soul,"
something more like a paranoid trip through the choir of an abandoned temple, which makes sense when the lyrics are pleas to that person who has abandoned precisely that, the temple of the body. 'When will I return' is a tough one to digest, to listen, to visualise in our brain; a song composed for his wife after a traumatic experience, music doesn't work as evasion or even empowerment, but as a reminder where repetition is not liberation but confirmation. 'People like Us' and 'Finally, Peace' are farewell songs that will not allow us to forget how repetition, repetition, repetition… the key behind this trip can expand our senses and elevate our mental state to wherever we want to go...
Tracklist

01. Cloud of Forgetting
02. Cloud of Unknowing
03. The World Looks Red / The World Looks Black
04. People like Us
05. Frankie M
06. When Will I Return?
07. The Glowing Man
08. Finally, Peace
Line-up

Michael Gira - Vocals & Guitar
Norman Westberg - Guitar
Christoph Hahn - Guitar
Phil Puleo - Drums / Percussions
Thor Harris - Drums / Percussions
Christopher Pravdica - Bass
Website

https://www.facebook.com/SwansOfficial
/
https://swans.bandcamp.com
/
http://www.swans.pair.com/
Cover Picture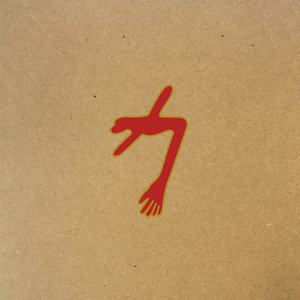 Rating

Music: 8
Sound: 10
Total: 9 / 10