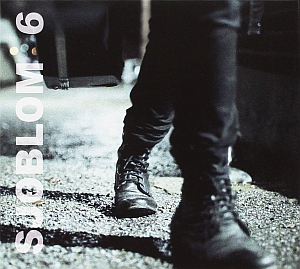 Artist: Sjöblom
Title: 6
Genre: Dark Wave / Dark Pop
Release Date: 28th October 2016
Label: Manic Depression Records
Album Review

In ten years with his Post-Punk band THE EXPLODING BOY, Swedish singer Johan SJÖBLOM has written much music. Not all of it has been suitable for his band, so after thirteen years, we are presented with the SJÖBLOM debut album '6', a mix of dark wave and dark pop that approaches music from different angles.
SJÖBLOM does not compromise on '6'. It is a very personal album and it starts with the slow opener 'Enemies' where catchy synth sounds waver over a restrained rhythm. The melody itself feels dark, somehow moody and even wayward, yet it is easy to grasp. While I still deliberate the opener, the second song starts playing. 'Oh My Heart' is a fast, driving synth pop song. The synths and the bass line instantly remind me of the eighties and I am confused for a moment. 'The Choice', number three on '6', is yet again a slow one. Rather soft synth sounds are paired with harsher guitar riffs that match the lyrics quite well. Slow but rough might as well be the motto here. With the following 'The Last Call', I am yet again offered a faster song that wanders between melancholy and a catchy melody during the chorus, complete with a strangely captivating rhythm and thick synth sounds. SJÖBLOM himself sounds dark and distanced and emphasizes the dark wave character with his vocals.
'Not A Man For You', however, is a difficult song. Lasting barely little more than two minutes, it is reduced to a minimal and monotonous construct, with wavering vocals I find hard to grasp. I am almost relieved when song number six, 'The Loyal', starts. It sounds like one of these rather quiet indie rock songs that picks up volume and intensity only during the chorus. Some distorted guitar chords enhance the experience of actually listening to a rock song and the last thirty seconds complete the impression. 'The Girl' is much catchier again, showing its pop nature during the chorus while remaining rather laid back during the verses. Pop meets rock and in mixing these, SJÖBLOM has created a rather cool track. The last track of the album is the ballad 'Trains' that starts slowly and calmly, keeps an even pace, and picks up speed and intensity only in the last sixty seconds. It is a heavy song with a growling bass and a beautiful acoustic guitar, a desperate song that, despite its runtime of almost five minutes, feels surprisingly short.
What do you get if you listen to SJÖBLOM's '6'? Eight songs and a runtime of twenty-eight minutes covering dark pop as well as dark wave, hinting at its post-punk influences here and there, while sounding refreshingly indie at times. '6' is an interesting album that seems to be catchy enough to spark initial interest but that also takes some time to grow on because of its personal, intimate, and melancholic character. The only problem I have with the album are the vocals that often fail to reach me. I have furthermore no idea what to make of the synth pop hymn 'Oh My Heart'. It is beyond catchy but I cannot get rid of the impression that it does not fit the album. Overall a decent debut and surely a must-have for fans of SJÖBLOM and the served music genres, although I fail to completely enjoy '6'.
Tracklist

01. Enemies
02. Oh My Heart
03. The Choice
04. The Last Call
05. Not A Man For You
06. The Loyal
07. The Girl
08. Trains
Line-up

Johan Sjöblom – Vocals, guitar, bass, keyboards
Jon Bordon – Guitar, bass, keyboards, programming, drums
Joakim Janthe – Drums
Websites

https://sjoblom.bandcamp.com/
/
https://facebook.com/sjoblomofficial/
Cover Picture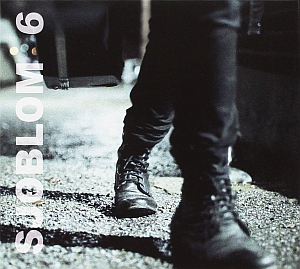 Rating

Music: 6
Sound: 7
Total: 6.5 / 10