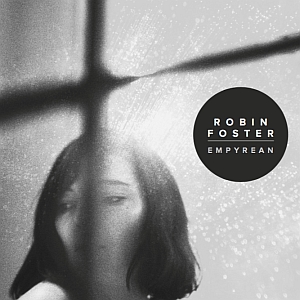 Artist: Robin Foster
Title: Empyrean
Genre: Post-Rock / Ambient
Release Date: 3rd February 2017
Label: membran/neo
Album Review

If you're struggling to remember the name of ROBIN FOSTER, here are some hints. He is a composer, songwriter and multi-instrumentalist, big fan of music and cinema. You might heard his soundtracks in popular US shows One Tree Hill, HBO, Rock & Roll Hall of Fame, Criminal Minds. His music was also provided for such brands as Hugo Boss, Barclays, Le Coq Sportif, Septwolves, Sundek, Kenneth Cole and Cartier. Or you could also see him live together with ARCHIVE. This little presentation also gives a short impression on ROBIN FOSTER's music. But let's take a closer look to his fourth studio album 'Empyrean'.
'Empyrean' is an instrumental album. Cinematographic melodies immediately transport you to the most beautiful places on Earth - on this album for instance to 'Roma', 'In Ghent' or 'Argentina'. Those tracks give a real impression and create the atmosphere of these spots. If you want to imagine yourself walking down the small, confusing and ancient Rome streets or get carried away by the romance of amazing Ghent - these songs will provide all this and much more! Wanna hear the music and dream of a movie, that doesn't exist - you're more than welcome to listen to 'Empyrean'.
Foster's music is influenced mostly by TALK TALK, SIGUR ROS, RADIOHEAD, NEW ORDER and THE SMITHS. His strong connection to France gives his music a light touch of Provence scents. Ennio Morricone has also influenced 'Empyrean' in particular. FOSTER is labelled as post-rock, but to be fair he pushes the limits of this genre far away. His atmospheric floating melodies blow you away, without over-complex constructions. 'Empyrean' is just a pure musical harmony, a wonderful soundtrack to the most amazing film-life.
VIDEO: https://youtu.be/MsOuVdxDsnU
Tracklist

01. Hercules Climbs the White Mountain
02. Electronic Weapons
03. Everlast (Feat. Ndidi O)
04. Roma
05. Argentina
06. Empyrean
07. Vauban
08. Man on Fire
09. The Hardest Party (Feat. Pamela Hute)
10. In Ghent
Website

https://robinfostermusic.bandcamp.com / https://www.facebook.com/RobinFosterMusic
Cover Picture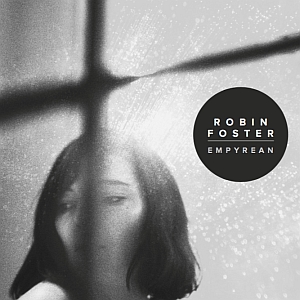 Rating

Music: 10
Sound: 10
Total: 10 / 10