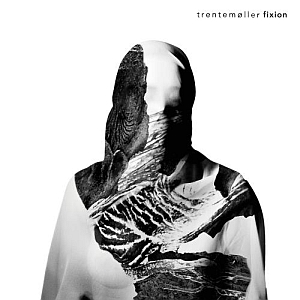 Artist: Trentemøller
Title: Fixion
Genre: Coldwave / Synth Pop / Electronica / Experimental
Release Date: 16th September 2016
Label: In My Room
Album Review

'Fixion' by TRENTEMØLLER or how to create a minimal baroque.
"It is like painting, but with sounds." A sound engineer and musician told me once about recording and producing a song. He also taught me how to listen in those terms. 'Fixion' by TRENTEMØLLER is a perfect painting with sounds. One that will unfold in different meanings, visions, and experiences at every listening. Whether you are a fan of synths and electronica or not, TRENTEMØLLER's fourth album is an experience you need to live. The more open and free from constraints and prejudices the better. You will not regret it and most likely you will enjoy it utterly. I could attempt to describe the tracks, but in doing so, it would almost be like deciphering an Escher and that is just boring. I'd rather prod your curiosity.
'Fixion' is not an album you will love at first listening. It is more like an acquired taste where magic unwinds courtesy of the Danish composer's skills and perfect knowledge of his craft. New emotions, new triggers and associations, new memories... are found at each corners and crevices of sound. It is like a Baroque altarpiece. The sound comes in layers and it is up to us to sharpen our ear and dig. Plunge into each sound and travel its trajectory, until it is completed and gives way, or supports another. It is this complexity which prevents the listener to develop a proper ear worm. Whenever you listen to 'Fixion', you might get one, but most likely beyond remembering the songs, you will remember the sensations. On an interview with Andrew Parks for Bandcamp daily, ANDERS TRENTEMØLLER shares the stories and memories behind each track. 'Fixion', contrary to its predecessor, counted only with three singers: Marie Fisker, Lisbet Fritze and SAVAGES' Jehnny Beth. Rounding the haunting and exhilarating experience through their voices.
Marie infuses the spark of life in four tracks: 'One Eye Open' channelling at some point Jane Siberry's pain. 'Redefine' recorded two melodies sang from the same vocal chords and "mix[ed] them in and out of each other." Part of the chorus pleads "c'mon c'mon c'mon sing with me," and is like falling into a spiral of distress yet not total despair. 'Spinning' is a voice out of this world, is water. And 'My Conviction' flirts with eastern sounds intervened with electronic add-ons for a "funky feel."
Jehnny's and ANDERS's tight schedules, allowed them to work fast and focused on the prize. Two songs that explore post-punk like in the old days of pure experimentation. 'River in Me' is the definition of post-punk where, through exploration, Pandora boxes open up. A journey into new wave, inviting to dance and thriving in pop yet keeping a tint of darkness lying low. SAVAGE's singer renders a bit of a homage to SIOUXIE SIOUX's style in 'Complicated.' Soft with a particular inflexion at the throat, haunting the listener pleading to 'Get out of my head.' 'Never Fade' is a bit of an Easter egg. The composer, who had not sung before, lends his voice to a track in perfect equilibrium between the lows and highs, building up tension and exploding in repetition. Dissolving in a very singular way at every turn.
Then several instrumental tracks are spread. 'Sinus' which, according to ANDERS, was "inspired by the intro to The Shining." And he makes sure you feel it through the bass and gravity as key characters. A procession of death in black and white frames creating space. 'Phoenicia' is total post-punk going through the technology and advanced sound skills' strainer of today. 'November' turns the hypothesis into theory by becoming a photograph. A mere trace depicting the context and feeling of TRENTEMØLLER at the time of composition. A true piece of memory: A rainy Brooklyn day in November. And 'Circuits,' a track where the composer tried to summon "electro-punk-y stuff." Yet, more than "punky", is a bow to dream pop, applying the drone to the synths. It is like breaking the silver bromide grain. An ode to sound and art progression, making use of the sounds of our tech-absorbed childhood, creating tension and disappearing. Lisbet is the ghost behind 'Where the Shadows Fall.' With eight singing layers of the same melody, a continuous cascade of sounds provides the dreaming ending to a whole and robust album.
'Fixion' to TRENTEMØLLER "is the unreal reality. Both belong together and are one. [...] fiction and music can be used to both confront and criticise reality, but also to escape that very same reality. And that's the beauty of it." This album belongs to the eternal transience, so beautiful and yet impossible to grasp which adds more to its mysterious ways. Music that will sway and swoon you when you need to obliterate the world and the monsters of every day. A few have said that ANDERS TRENTEMØLLER has not yet found his sound. To them I would say, THAT is where greatness lies. Many musicians and bands spend their life figuring that out. And although for some it has worked, for the Danish composer and producer, the contrary grants him possibility. And possibility gives way to amazement.
Trentemøller Discusses Every Track on His New Album, "Fixion" in an interview with Andrew Parks for Bandcamp daily: https://goo.gl/LIf83m
Tracklist

01. One Eye Open
02. Never Fade
03. Sinus
04. River in Me
05. Phoenicia
06. Redefine
07. My Conviction
08. November
09. Spinning
10. Circuits
11. Complicated
12. Where the Shadows Fall
Line-up

Anders Trentemøller - Composition, Production, Vocals
Marie Fiske - Vocals
Jehnny Beth - Vocals
Lisbet Fritze - Vocals
Website

http://www.trentemoller.com / https://www.facebook.com/trentemoller
Cover Picture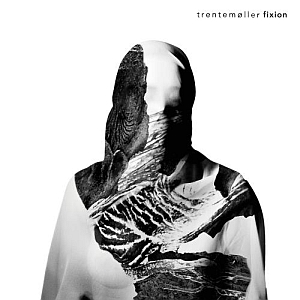 Rating

Music: 8
Sound: 10
Total: 9 / 10