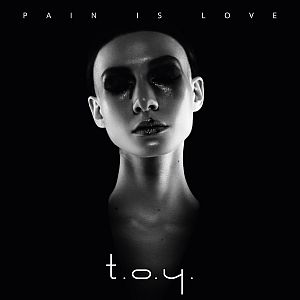 Artist: T.O.Y.
Title: Pain is Love
Genre: Synth Pop
Release Date: 10th June 2017
Label: Nordhausen Schallplatten
Album Review

T.O.Y. doesn't need a special introduction. The band is known since 1992 and made a great impact in the modern synth pop scene. Not only they collaborated with the most influential acts of the German dark scene like AND ONE, L'ÂME IMMORTELLE, FUNKER VOGT, but even contributed to a soundtrack of a video game 'Dance Dance Revolution Ultramix 2'. Among those who are into the scene T.O.Y. are loved of course first of all for their gentle smooth synthetic melodies and for Volker Lutz's vocals. The current album 'Pain is Love' has been promised too long ago, it's been fourteen years since the previous release. The band went through hard times indeed. At some point in 2009 Lutz has been left alone and had to work on the record on his own. There was no big promotion or even no real announcement. T.O.Y. doesn't really need it. They promoted 'Pain is Love' for years, playing the new tracks live. It was just a question of time, and finally T.O.Y. is back with the long awaited studio record.
The hard they come, the hard the fall. In the end T.O.Y. produced a decent record, with no surprises. It is exactly how the listener might be expecting it to be. Very calm with the typical synth pop chilly atmosphere. The main theme of the record, "pain is love", is also already well known through the live gigs. Finally 'True Lovers', 'My Way to you' and 'For Gold' are available in studio quality. These tracks represent the rest of the album pretty well. The instrumentals, 'Pixy Snow' and 'Memory Ave', as well as the up-tempo 'Easy' bring somehow the Christmas mood to the album. The fresh crispy sounds remind on a winter morning, and the sweet round piano-like synthesizers provide the holiday atmosphere. Even if 'Pain is Love' might seem to be pretty gloomy, there is still a lot of place for a dance and cheer up and hope.
Tracklist

01. For Gold
02. Lies To Tell
03. Pixy Snow
04. My Way To You
05. The Storm
06. The Darkness & The Light
07. Memory Ave
08. The Final Night
09. Three Words
10. But Not Tonight
11. Easy
12. I Hear You Calling
13. True Lovers
14. Pain Is Love
Line-up

Volker Lutz
Marc A. Nathaniel
Helge Wiegand
Website

http://www.toy-music.info / https://www.facebook.com/toymusicofficial
Cover Picture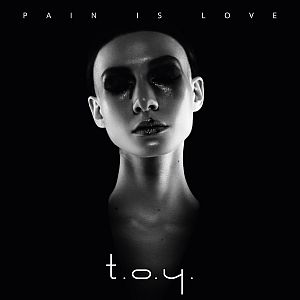 Rating

Music: 5
Sound: 7
Total: 6 / 10