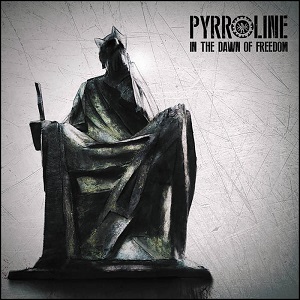 Artist: Pyrroline
Title: In The Dawn Of Freedom
Genre: Dark Electro
Release Date: 27th June 2017
Label: Electro Aggression Records
Album Review

I first heard the German act
PYRROLINE
from their 2013 Electro Aggression Records release 'Ruins Outlast'. If I had to detail the sound of PYRROLINE to someone who had never heard them before I would describe the band as "dark electro-lite" or "dark electro-pop". The band has the trademarks of great dark electro, complex and uncompromising in the vein of acts such as
YELWORC
or
PLACEBO EFFECT
, but the band has always stood apart with its prominent use of melody and female vocals, courtesy of front man Arnte's wife, Schmoun.
The older releases tend to feature at least a third female vocals, along with some mellow instrumentals. The band has come out with some truly breath-taking works in the past, and I was very curious to hear the band's most recent release 'In the Dawn of Freedom'. I realized something was very different with this new release about two or three songs in. First, Schmoun is absent on vocals, although she remains an integral core of the band in terms of composition and lyrics. Without the female vocals so intimately weaved into the music, however, PYRROLINE becomes a much darker project, at times giving the band a more typical EBM dancefloor sound.
But before delving too much into the music it should be noted that 'In the Dawn of Freedom' is primarily a statement about the 'Croatian War of Independence', also known as the 'Homeland War' (Domovinski rat). The War lasted from 1991 to 1995 as Croatia sought to create an independent republic after leaving the Socialist Federal Republic of Yugoslavia. The War took an estimated 20,000 lives in total and destroyed 25% of the Croatian economy. The conflict also left an estimated 500,000 refugees. This was a dark time for the Balkan region, with wars also taking place in Bosnia and Herzegovina (1992 to 1995) and in Kosovo (1988 to 1999).
Although an atypical theme for an album, the band was likely persuaded in this direction due to Schmoun's Croatian heritage. The flow of the album works quite well, exploring at various times feelings of nationalism, aggression, sadness, solidarity and hopefulness. The band's promotional statement also gives some important context. The album is meant to remember the bravery of the Croatian people, but it also serves as a poignant reminder that we are all one people on this Earth and that we should strive to act as one. Indeed, with active war zones simmering around the world the situation today is perhaps not much different than it was 25 years ago.
Clocking in at 78 minutes 'In the Dawn of Freedom' offers a fantastic value for fans of dark electro and EBM. The Croatian War theme is an interesting one, but the album holds up well even if one doesn't have an interest in the theme. I could easily see some of the songs here becoming dancefloor staples. Yet there's also the reflectiveness and beauty that really makes PYRROLINE stand out from many other dark electro acts. Keep this one in your stereo on repeat, you'll be listening for a long time to come. The album is rounded out with remixes from label mates ONE EYE WANDERS and kFACTOR. The Bandcamp edition also features an additional remix from SOILLODGE.
Tracklist

01. One People
02. Maria
03. Fellow Passenger
04. Nothing To Lose
05. Your Apathy
06. Divine Revelation
07. Dismantled Society
08. A Story For You
09. With You (Feat. Emdezet)
10. Vukovar
11. Succeed
12. End Of The Path
13. Nikad Zaboraviti
14. Lights Out
15. Divine Revelation (Rebloom Remix By One Eye Wanders)
16. One People (Remix By kFactor)
17. Nothing To Lose (Remix By Soillodge) [Bandcamp Exclusive]
Line-up

Pyrroline - Music and lyrics
Website

https://www.facebook.com/Pyrroline-168370663180474 / https://www.facebook.com/ElectroAggressionRecords
Cover Picture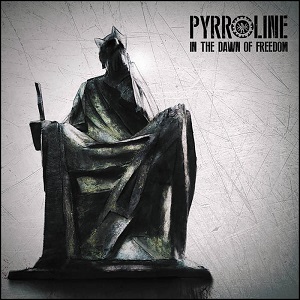 Rating

Music: 9.5
Sound: 9.5
Total: 9.5 / 10
Erik Tomren (http://eriktomrenwrites.com)
See also (all categories):