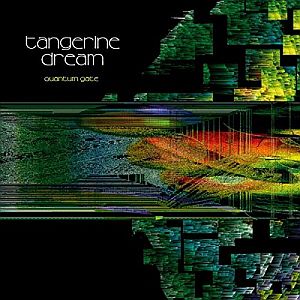 Artist: Tangerine Dream
Title: Quantum Gate
Genre: Electronic / Soundtrack
Release Date: 29th September 2017
Label: Kscope Music
Album Review

New album 'Quantum Gate' marks a staggering 50 years since TANGERINE DREAM first made music, and two years since the death of founder member Edgar Froese. From humble experimental and art influenced beginnings, through huge success while signed to the Virgin record label on albums such as 'Atem' and 'Phaedra', their predominately instrumental soundscapes have adopted electronic technology as fast as it has advanced, marking them frequently out as pioneers. The band are also well loved and respected for their spectacular live shows, and their soundtrack work for movies such as the cult hit 'Near Dark'. But after 50 years, surely there's a sign of slowing down, running out of ideas or simply just getting bored with it?
Definitely not. It's hard to believe while listening to 'Quantum Gate' that this is anything other than contemporary. 'Sensing Elements' bleeps and swirls itself into life cautiously but deliberately, gradually building into a cool sounding sci-fi soundtrack, like a pumped up VANGELIS doing 2017 'Bladerunner'. And yes, like a few of the tracks here it's long, lasting a whopping 14 minutes, but there are enough changes in pace and atmosphere along the way that it rarely feels over-cooked. 'Roll The Seven Twice' is almost a pop song in comparison, coming in at a meagre 6 minutes, and it's easy to imagine this blasting out in some too-cool-for-school club hidden away in a basement somewhere. There's some cheeky disco going down on 'It Is Time To Leave When Everyone Is Dancing', before a return to stately, beautiful atmospherics on the dramatic 'Non-Locality Destination' (slightly ruined by the clichéd prog-rock guitar noodling mid-way through, nibbling away at the edges).
On 'Proton Bonfire' things appear to be thinning out and the track has little momentum, until it suddenly bursts into life, having a good laugh at your expense and rewarding you for your patience. It's a clever trick. 'Tear Down The Grey Skies' is epic, all cloud-bursting and hugely uplifting, and final track 'Genesis Of Precious Thoughts' seemingly has all of what TANGERINE DREAM do best in one final show of strength. It's big and bold, haunting and powerful, strange yet familiar - there's a story being told here but it's up to you to decide what it is. And is there anything more gorgeous and heart-breaking than the violin that sweeps and curls majestically around the whole piece? This is a truly stunning end to the album.
Slowing down, running out of ideas or simply just getting bored with it? Definitely not. On 'Quantum Gate' TANGERINE DREAM have shown their absolute relevance to current electronic/ambient music, using the wisdom of age without showing any of its cracks and creases.
Tracklist

01. Sensing Elements
02. Roll The Seven Twice
03. Granular Blankets
04. It Is Time To Leave When Everyone Is Dancing
05. Identity Proven Matrix
06. Non-Locality Destination
07. Proton Bonfire
08. Tear Down The Grey Skies
09. Genesis Of Precious Thoughts
Line-up

Thorsten Quaeschning
Hoshiko Yamane
Ulrich Schnauss
Website

http://www.tangerinedream.org / https://www.facebook.com/TANGERINEDREAM.OFFICIAL
Cover Picture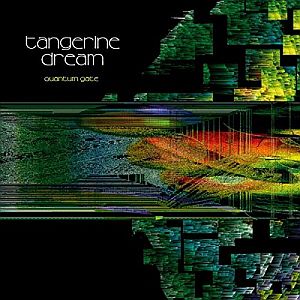 Rating

Music: 8
Sound: 9
Total: 8.5 / 10