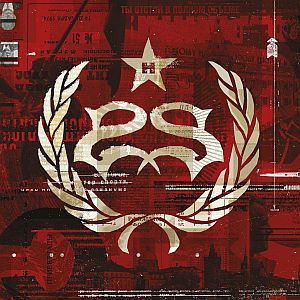 Artist: Stone Sour
Title: Hydrograd
Genre: Hard Rock / Alternative Rock / Alternative Metal
Release Date: 30th June 2017
Label: Roadrunner Records
Album Review

STONE SOUR launch their sixth studio album 'Hydrograd' in June 2017. Since the band released their self-titled debut in 2002 after several split-ups, STONE SOUR have been writing a constant story of success. Which goes like this: expansive touring, euphoric fans, and three Grammy nominations for best metal performance. Four years after the critically acclaimed 'House of Gold & Bones' concept albums from 2012 and 2013, I am listening to yet another excellent example of modern rock music with metal influences. The sound on 'Hydrograd' differs from its predecessor though as it feels much more experimental – and commercial.
While you might find the term "commercial" cringeworthy, 'Hydrograd' is far from that. STONE SOUR, complete with a new guitarist and bassist, sound groovy and catchy and there is nothing wrong with that. After the intro, 'Taipei Person/Allah Tea' kicks in just like a groove metal song (I can't help thinking about MACHINE HEAD for a split second) with an extremely catchy chorus. Certain Slipknot flavours can be detected if you wish so, mainly when STONE SOUR increase speed and attack. 'Knievel Has Landed' with its great solo and the title track 'Hydrograd' are heavy enough to attract metal heads without losing their accessibility. Speaking of which, the singles 'Song #3' (a nice sing-along rock song) and 'Fabuless' (driving with a gnarling bass Johny Chow) may not be to everybody's taste but they do work on the album.
'Hydrograd' continues with a sequence of melodic, radio-compatible songs I can only describe as well-produced. The almost desperate 'The Witness Trees' becomes one of my highlights, I plainly enjoy the harmonies and riffs. The following 'Rose Red Violent Blue (This Song Is Dumb & So Am I)' and 'Thank God It's Over' are twangy mid-tempo radio rock songs with rolling bass lines and rocking riffs. If these songs are not the perfect rock singles, I don't know what is. What does that say about the album's general quality? And is it bad to write metal-influenced rock music a bigger audience may like? Absolutely not. Not even when STONE SOUR throw in this country ballad 'St. Marie' that feels slightly misplaced but sounds astonishingly good, also thanks to Corey Taylor's vocals.
The last third of 'Hydrograd' delivers more chart material, with 'Mercy' and its tight drums and 'Somebody Stole My Eyes' sticking out a bit. STONE SOUR conclude album number six with the intense ballad 'When The Fever Broke', leaving me generally pleased. 'Hydrograd' feels a bit lengthy with its 15 songs and 65 minutes runtime but convinces with its overall good production and a stone-solid performance by all musicians. Especially new members Christian Martucci and Johny Chow contribute to the album's distinct sound. Rock fans are presented with a collection of modern rock hits. Or, as Corey Taylor roars on 'Hydrograd': "I'm not better than you, I'm just better!"
Tracklist

01. YSIF
02. Taipei Person/Allah Tea
03. Knievel Has Landed
04. Hydrograd
05. Song #3
06. Fabuless
07. The Witness Trees
08. Rose Red Violent Blue (This Song Is Dumb & So Am I)
09. Thanks God It's Over
10. St. Marie
11. Mercy
12. Whiplash Pants
13. Friday Knights
14. Somebody Stole My Eyes
15. When The Fever Broke
Line-up

Corey Taylor – Vocals, guitar
Josh Rand – Guitar
Christian Martucci – Guitar
Johny Chow – Bass
Roy Mayorga – Drums
Websites

http://www.stonesour.com / https://www.facebook.com/stonesour
Cover Picture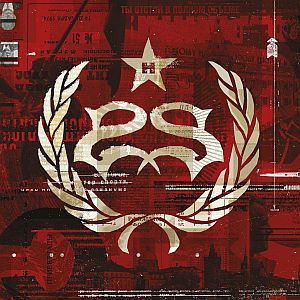 Rating

Music: 8
Sound: 8
Total: 8 / 10