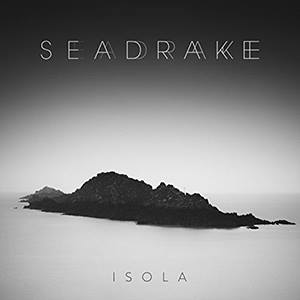 Artist: Seadrake
Title: Isola
Genre: Synth Pop
Release Date: 27th April 2018
Label: Megahype
Album Review

'Isola' is directly starting with a grounded Synth Pop track called 'What You Do To Me' - very melodic sound and great vocals that would fit in radios as well. Next track is 'Get It On' and that track makes me tap my toes right from the beginning and the chorus crawls into your ears and stays there. Track number three is 'On The Run' and is starting a bit slower but still very melodic and of course with great vocals. That song is perfect for the summer and also for the radio stations. 'Something Durable' is next up and is faster and very danceable with earworm character and a few guitars as well. That's how I like Synth Pop. 'Room 316' is starting with melancholic sounds and vocals and is a ballad bringing us to lay back and enjoy the music.
Next track is 'Lower Than This (Someday)' and this song brings some edges and corners which I really like because that way Synth Pop sounds a bit rougher. The chorus is clear and catchy like it should be. 'Die Of Temptation' starts with organic Synth sounds and brings us back to the danceable, toe tapping music. Earworm character chorus is also given. Number eight is 'Conformity Loves Company' and is directly starting with vocals and is very rhythmic and reminds a bit on INXS. The chorus of course stays in my ears. Next is 'Daydream' and are the dreamy, melodic synths starting and then come the great vocals paired with powerful sounds, very vigorous song which is my favourite song from 'Isola'. Last track from the album is 'Soulsharer' and closes the album slower but with very strong vocals and guitar sounds.
'Isola' is a great Synth Pop album!
Tracklist

01. What You Do To Me
02. Get It On
03. On The Run
04. Something Durable
05. Room 316
06. Lower Than This (Someday)
07. Die Of Temptation
08. Conformity Loves Company
09. Daydream
10. Soulsharer
Line-up

Hilton Theissen
Mathias Thürk
Rickard Gunnarsson
Website

https://www.facebook.com/seadrakemusic/
Cover Picture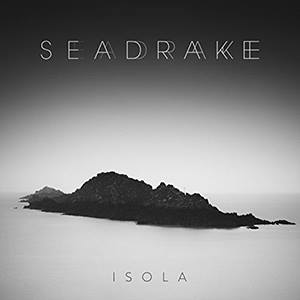 Rating

Music: 8
Sound: 9
Total: 8.5 / 10