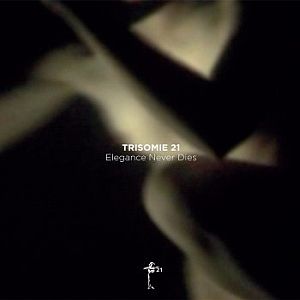 Artist: Trisomie 21
Title: Elegance Never Dies
Genre: New Wave
Release Date: 10th November 2017
Label: Chromo Music
Album Review

TRISOMIE 21 is the kind of thrilling act you never know what to expect when you put a new album in your player. The French cult act explored so many soundscapes across the decades, from instrumental motion picture music alike to cold wave to NEW ORDER-ish territories or a kind of Gothic Rock as in their last album to date, 'Black Label' (2009). But the real surprise, as the band announced back in 2009 that they will not tour anymore ever again… is the actual worldwide tour, probably their biggest to date. For the first time they will perform in US, Canada, Israel or UK as well as Germany, France, Belgium… Impressive.
But back to the album. The opener track, 'Where Man Sit', may be a transition with the above mentioned 'Black Label' with powerful drums and guitars. But as soon as 'Our Trip' starts, it's the TRISOMIE 21 with big soundscapes that take over for our listening pleasure. Unconventional structure, no proper verses or choruses, Philippe Lomprez unique voice is floating over layers of synths and atmospheric guitars. The sound reminds me of THE CURE's 'Bloodflowers'. Less electronic on 'No Man Can Imagine', a mid-tempo Rock/ Grunge lead by a powerful guitar riff and a heavy binary drum. 'Something Else' takes us back to the days of 1997's 'Gohohako' experimental album. Once again, we don't really know where the track is taking us when this surprising RY COODER alike blues slide guitar jump in, but we happily follow Philippe's aerial voice on his brother Hervé's gigantic production.
'Is Anybody Home (Part 5)' follows on the same experimental path and is certainly one of the album highlights. Various styles of synths, from electro hooks to chilling pads, surround the all space as 'During All These Years' does straight after. I will let you then discover the rest of the album as it is very hard to put words on this splendid album that ends up on a different version of 'Is Anybody Home'. There could not have been a better album name than 'Elegance Never Dies'. TRISOMIE 21 proves it's probably one of the most unique bands of this scene. A band known to do whatever they want, whenever they want, as they want. And surprisingly though, while few would have bet a dime on their longevity back then, they may well be the last survivor.
It's been announced that a reworked version of the album is in the process, remixed by the cult producers Dave Allen, John Fryer, Steve Osbourne, Stephen Hague, Gareth Jones, Dave Bascombe, Michael Johnson and Peter Walsh. Just that…
Tracklist

01. Where Man Sit
02. Our Trip
03. No Man Can Imagine
04. Something Else
05. Is Anybody Home (Part 5)
06. During All Theses Years
07. Over The Noisy Keys
08. Rebirth
09. Tender Now
10. Alice
11. Is Anybody Home
Line-up

Philippe Lomprez - Vocals
Hervé Lomprez - Guitar, Keyboard, Bass
Website

http://www.trisomie21.tv / https://www.facebook.com/trisomie21
Cover Picture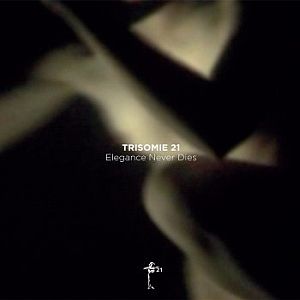 Rating

Music: 9
Sound: 10
Total: 9.5 / 10