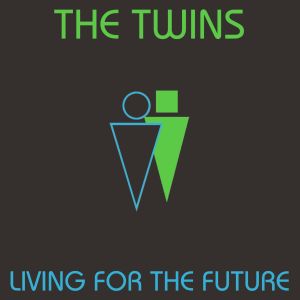 Artist: The Twins
Title: Living For The Future
Genre: Electro Pop
Release Date: 22nd June 2018
Label: Monopol / DA
Album Review

If you hear the name THE TWINS you are directly in the 80ies and remember their hits like 'Ballet Dancer'. After 25 years they are now back their brand-new album 'Living for the Future'. First track is 'Down in Key Largo' and is exactly what I awaited from THE TWINS. Next track is 'Going to the Moon' a flawless Synth Pop track with a great chorus. Track number three is 'All I Want to Do' and is starting a bit rougher and is bringing us an absolute danceable, melodic and catchy song. So far, my favourite! Song number four is 'Marina Jones' and is starting a bit slower than the song before but that changes after a few and there are the edges and corners I so like. Next favourite found!
Track number five is 'When I Lost You' and is a classic THE TWINS song. Very spherical und solid Synth Pop with earworm character chorus. Following 'So Wrong' is - after we relaxed - a very catchy and forward going track with elements influenced by EBM which is cool and shows that a band is always able to experiment with new sounds and this especially reminds me on bands like CHEMICAL BROTHERS or FATBOY SLIM which isn't meant bad at all. Next track is 'At the End of Love' and it is starting with clear synthesizer sounds and is leading us to a very melodic chorus and is very danceable. Next earworm found! Song number eight is 'Jonny, Can You Hear Me' starting with spherical harmonica sounds leading to typical 80ies like beach sound. Catchy chorus and I see the video on beach in California dressed all in white.
Track number nine is 'Never Surrender' and I bringing us back from the beach to the dancefloor with happy beats and synthesizers and a great and catchy chorus. Next one, 'You're Not the Only One', is keeping the danceable and happy beat and is keeping the typical synthetic sonic image. The name giving track, 'Living for the Future', comes up next and is slowing us down a bit in typical THE TWINS manner with great melody. Last song is 'Ghosts of Yesterday' which is coming with some guitars in it and is closing the album in great way. Very melodic. All in all is 'Living for the Future' what I expected from THE TWINS: a great Synth Pop album!
Tracklist

01. Down in Key Largo
02. Going to the Moon
03. All I Want to Do
04. Marina Jones
05. When I Lost You
06. So Wrong
07. At the End of Love
08. Jonny, Can You Hear Me
09. Never Surrender
10. You're Not the Only One
11. Living for the Future
12. Ghosts of Yesterday
Line-up

Sven Dohrow
Ronny Schreinzer
Website

www.the-twins.de
Cover Picture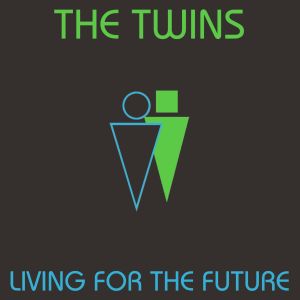 Rating

Music: 8
Sound: 9
Total: 8 / 10