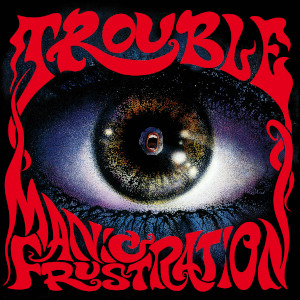 Artist: Trouble
Title: Manic Frustration (Re-Issue)
Genre: Doom / Stoner
Release Date: 6th November 2020
Label: Hammerheart Records
Album Review

TROUBLE really got me puzzled again with their fifth full-length output 'Manic Frustration'. It is 1992 and Bill Clinton just became the 42 President of the US, GUNS 'N' ROSES released the single 'Knockin' On Heaven's Door' and 'Batman Returns' marked the second and, for the time being, last performance of Michael Keaton as Bruce Wayne / Batman. TROUBLE released 'Manic Frustration' on their zenith yet the record itself is a strange one. The band has moments here that sound like they mimicked the influences that dominated the charts at that time. 'Rain' is a ballad that even I cannot appreciate (I love ballads but this is just bad) and the songs 'Tragedy Man' and 'Memory's Garden' remind me of GUNS 'N' ROSES and even of more obscure pieces of 90s nostalgia. This is not the band I fell in love with when I first listened to 'Trouble' and 'The Skull'. Don't get me wrong this ain't a bad record but it derived from something that really managed to touch me to something I don't really care about and that is kinda sad. Eric Wagner still sounds great but there are so many pop elements and pieces of Grunge and 90s alternative music that I can't recognize this band any more. This is still a solid piece of music but for a TROUBLE record it is a disappointment.
Tracklist

01. Come Touch The Sky
02. 'scuse Me
03. The Sleeper
04. Fear
05. Rain
06.Tragedy Man
07. Memory's Garden
08. Manic Frustration
09. Hello Strawberry Skies
10. Mr. White
11. Breathe...
Line-up

Eric Wagner – Vocals
Rick Wartell – Guitars
Bruce Franklin – Guitars
Ron Holzner – Bass
Barry Stern – Drums
Website

https://troubleofficial.bandcamp.com / https://www.facebook.com/TroubleMetal
Cover Picture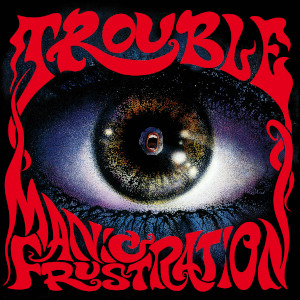 Rating

Music: 6
Sound: 10
Total: 8 / 10