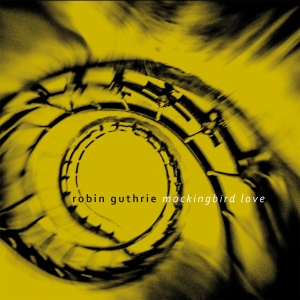 Artist: Robin Guthrie
Title: Mockingbird Love
Genre: Shoegaze / Dreamgaze / Ambient / Post Punk
Release Date: 16th October 2021
Label: Soleil Après Minuit
Album Review

'Mockingbird Love' is the first in a trilogy of releases by Robin Guthrie coming out over the last quarter of 2021 and it's the first new music he has released since last year's 'Another Flower' album released in collaboration with the late Harold Budd who died in December 2020. Guthrie says "Of late I've been focused on my instrumental music, which is increasingly an intense endeavour, all the more so as I don't really share it with anyone. So, here I am, finally, with some words about my next releases. 'Mockingbird Love', a four track EP, is the first small collection of music that I've felt comfortable to release for a while".
First impressions are watery and it conjures up images of a touch screen that has one of those live wallpapers that moves and gyrates when the screen is pressed 'Copper' is whole note dreamy with quarter note guitar that weaves and bobs its way through the centre like a winding road through a forest. 'Eight East' carries this on, the bass breaking like an air bubble in water. With this I feel every atom in my being breaking from its neighbours, they dance like the evening dance of starlings. 'In Love and At War', I drifted off on a long daydream on this one… I was thinking about a friend who is in love but is also at war with herself over how she expresses those feelings, then my reverie is punched by the beginning of the next track, 'My Courtesan' before I succumb to its somnambulistic easiness.
This is ok. It's definitely an end of the day record to get absorbed into whilst lying on top of your duvet staring at the ceiling or for those moments during the day when a break from the drudge is required. If you want to hear sounds that don't force you to squeeze out thoughts or if you want something to fill in the nothingness in your head then you can't go wrong with this. It's not demanding or energy sapping. Whatever floats into your head is whatever floats in. Don't grab it, just let it flow.
Tracklist

01. Copper
02. Eight East
03. In Love and At War
04. My Courtesan
Line-up

Robin Guthrie - All Instruments
Website

http://robinguthrie.com
Cover Picture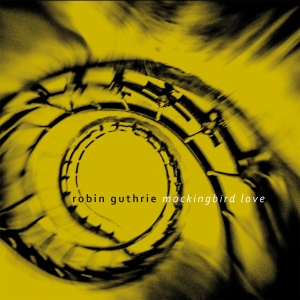 Rating

Music: 8
Sound: 8
Total: 8 / 8