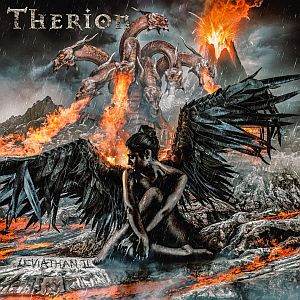 Artist: Therion
Title: Leviathan II
Genre: Metal
Release Date: 28th October 2022
Label: Nuclear Blast Records
Album Review

THERION continued their concept album project with their latest release 'Leviathan ', since its predecessor was acclaimed by the critics, I was curious how this effort would sound like, for THERION somehow have a kind of scheme that consists of the release of a very good album, followed by a mediocre album. When I gave the album a first spin, I came to the result, that this album is a sharp contrast to the first one of the planned trilogy. 'Leviathan I' came with songs that were perfect for large audiences and many songs that will become the bands hymns for the next decades. 'Leviathan II' comes with deeper, melancholic and heavier songs.
THERION always come with high quality instrumentation and interesting twists and turns in the songs arrangements, but 'Litany of the Fallen' really surprised me. It seemed that "NIGHTWISH meets the 60's" was the motto for this song that comes with Hammond's and a very epic soundscape. THERION are always good for a surprise, but the band going Goth, was a big one. If you like Gothic Metal , you want to try 'Alchemy of the Soul' and 'Cavern Cold as Ice' that both seem to be inspired by earlier PARADISE LOST a bit. 'Lucifuge Rofocale' shows the bands harder and aggressive side and is a welcome distraction form the other songs, that sometimes seem kind of very constructed to fit the albums darker and melancholic concept and fail to move your neck muscles or your emotions. 'Pazuzu' comes in two versions, the original and an alternative AOR version and to be honest, I like the latter even more.
'Leviathan II' is a nice album for those who want to take a deeper look into the bands dark and melancholic side. THERION explored other genres a bit but took no risks, music and songwriting are high quality and THERION would never let the fans down coming to creating a soundscape that is one of a kind.
Tracklist

01. Aeon of Maat
02. Litany of the Fallen
03. Alchemy of the Soul
04. Lunar Coloured Fields
05. Lucifuge Rofocale
06. Marijin Min Nar
07. Hades and Elysium
08. Midnight Star
09. Cavern Cold as Ice
10. Codex Gigas
11. Pazuzu
12. Aeon of Maat (Alternative Vocals Version)
13. Pazuzu (AOR Version)
Website

https://www.therion.se/
Cover Picture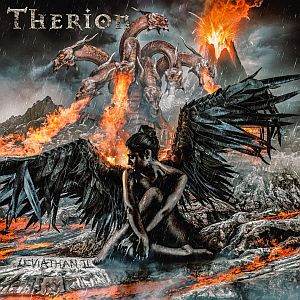 Rating

Music: 7
Sound: 10
Total: 8.5 / 10
See also (all categories):