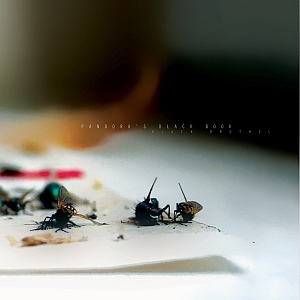 Title: Black Brothel
Artist: Pandora's Black Book
Genre: Ambient / Industrial
Release Date: 26th May 2009
Label: Tympanik Audio
Album Review

James Church, never heard that name before? But you have heard of his project LUCIDSTATIC for sure, in for the harsher industrial tones. With PANDORA'S BLACK BOOK, he's giving the stuff a public platform not fitting into the musical scopes of the main project and after the self-titled debut album CD in 2007 and 'Deconstruction Age', released one year later comes his first PBB release for the Tympanik Audio family, titled 'Black Brothel'.
The rhythms injected into the opening track 'Handless'; sound quite hard and edgy and sometimes clearly display the relation to Church's other project, however the track as well shows the crucial difference to the main project and that is the utilization of more dense and haunting atmospheres all the tracks on the album are punctuated with in various stages of intensity. The last time I heard the term 'Dark Passenger' was in the second season of the acclaimed TV series Dexter and indeed the track that is under-laid with a very clinical rhythmic construction features speech samples from the series. 'Whiteout', one of the more ambient-tinged numbers, comes across not as dark as I somehow thought it would do. Well, sometimes it drifts into shadowy realms for a while, never for long though. Church uses rhythms sparingly, that is, the network is not overly complex for I think its purpose is to give pads and delicate strings a proper and not too dominant accentuation.
'Lullabye' could definitely pass as ballad, having these emotive piano lines and luring pads, if it weren't for all the mechanical noises and disturbances boldly putting themselves in front of them. A tearing noise mixes with an almost lovely melodic clanging, leading right into the frigid and sometimes even strangely organic sounding patterns of the title track, uniting towards the end with the majestic timbre of strings. With the crossing of the 'Threshold' we're entering an area called the beyond; or is it rather hell?, anyway it seems to be a place of horror filled with the heart-piercing screams of tortured souls captured in here forever. An atmospheric overkill and greatly executed to give you the biggest creeps ever. The term 'symphony' fits too well on the album closer 'Wavelength' to leave it unused; an industrial symphony presenting a mesh of strings, pads and my favourite instrument the piano to make an exceptional and likely unexpected end.
'Black Brothel' is an album I honestly didn't expect to come off the ranks of the mastermind behind LUCIDSTATIC. Its focus on the ambience and less noise and break-core-tinged patterns than the main project makes it a perfect item to add to your collection if you couldn't really get into the LUCID STATIC stuff back then.
Tracklist
01. Handless - 5:30
02. Dark Passenger - 4:28
03. Empty Words - 4:50
04. Whiteout - 5:12
05. Lullabye - 3:36
06. The Wait - 3:15
07. Between - 4:48
08. Black Brothel - 5:15
09. Adverse - 5:28
10. Mr Hidden - 6:05
11. Slowburn - 7:50
12. Threshold - 6:12
13. Wavelength - 7:49
Line-up

James Church
Website

http://www.myspace.com/pandorasblackbook
Cover Picture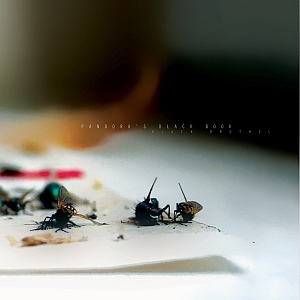 Rating

Music: 8
Sound: 9
Extras: -
Total: 8.5 / 10