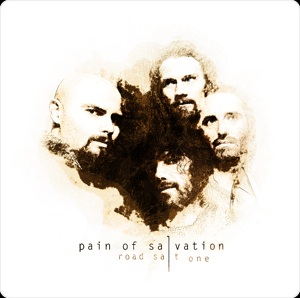 Title: Road Salt One
Artist: Pain of Salvation
Genre: Rock / Alternative / Metal
Release Date: 14th May 2010
Label: Insideout (EMI)
Album Review

In 1984, Daniel Gildenlöw started the band REALITY; later on in 1991 this band changed its name and become PAIN OF SALVATION. From 1997, the band has released seven albums, a live album, two DVDs and one EP. During 2010, the band is planning to release not one but two albums. 'Road Salt One' later on this year will be followed by 'Road Salt Two'.
'Road Salt One' was not easy to review, I would like to describe it like a rollercoaster ride because some of the songs are simply brilliant then some are just too strange for my taste and there is no in between this two. I think that they blend too many elements together into the same songs and this creates an end result that is frankly too uneven. You can tell that PAIN OF SALVATION are really good musicians, they make complex and complicated songs that you either like or don't like, I would have preferred the songs to be more simple and clean.
'Sisters' is the third song on the album, I like how the singer Daniel Gildenlöw sings with so much feeling in his voice, the words caress my ears while the lyrics kind of sends shivers down my back. Strong and impressive lyrics and moving music creates a song that really captures me. 'Darkness of mine' has a darker feeling to it that I like but the rougher parts is way too short, I think this one would have been so much better if it had been more simple and not this complicated with all the change of tempo and well other complicated things that I won't even pretend to understand.
'Linoleum' starts with an intro that sounds promising and I have some time to wonder if this song will be a good one or a too complicated one... oh it opens up really cool, I enjoy hearing the rougher sound of the guitars and bass in this song, it gives it all some well needed edge. 'When it hurts' is simply brilliant, it starts slow and fragile with the lines "Tell me when it hurts, so I can reach the pain, tell me when it hurts..." The singer delivers this with so much feeling that it goes straight to my heart. The moving music follows the lyrics like a shadow and I really like the way the guitars and bass growls between the calmer parts it helps build the darker atmosphere. I love the calm part toward the end when you hear "Everyone that I know seems to broken inside, everybody hurting just from being alive", I like the poetic feeling that this song has.
Tracklist

01. No way
02. She likes to hide
03. Sisters
04. Of Dust
05. Tell me you don't know
06. Sleeping under the stars
07. Darkness of mine
08. Linoleum
09. Curiosity
10. When it hurts
11. Road Salt
12. Innocence
Line-up

Daniel Gildenlöw - Vocals and guitar
Johan Hallgren - Guitars and backing vocals
Fredrik Hermansson - Keyboards
Léo Margarit - Drums
Website

http://www.painofsalvation.com/
/
http://www.myspace.com/painofsalvation
Cover Picture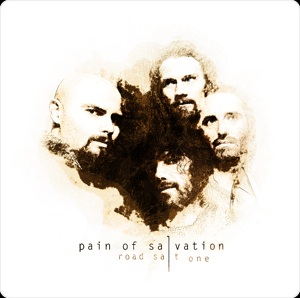 Rating

Music: 7
Sound: 7
Extras: -
Total: 7 / 10
{jos_sb_discuss:19}