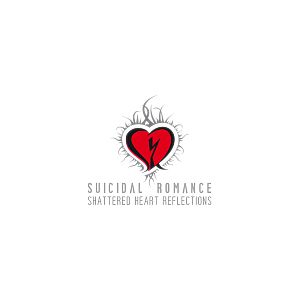 Artist: Suicidal Romance
Title: Shattered Heart Reflections
Genre: Synthpop / Dark Pop
Release Date: 7th May 2010
Label: Infacted Recordings
Album Review

This year, Estonian electronic trio SUICIDAL ROMANCE recorded the sophomore full-length album 'Shattered Heart Reflections' which marks a new direction in the band's music development. Since the debut work entitled 'Love beyond Reach' that appeared in 2008, the formation definitely grew up and started to experiment with the sound more thoroughly: the result can be noticed on the newest release which attracts one's attention with qualitative, well-balanced compositions, the excellent harmony of music and vocals. Of course, all these things are indisputable advantages of the CD yet they are still not enough to single SUICIDAL ROMANCE out of numerous bands of the kind because in general the album is just as good as it should be but nothing more. Though tastes differ and I'm sure all fans will be pleasantly surprised with the trio's latest effort.
'Shattered Heart Reflections' starts with the expressive, intriguing intro that gently proceeds in the next track, rather simple but very tuneful with beautiful synths and straight, rather cheerful rhythm. The song consists of two clear-cut nevertheless tightly connected parts: the melancholic, tranquil main melody and female singing are diluted with vigorous, rough sonic effect and slightly aggressive male vocals and it adds some unique charm to the composition. The following track seems to be rapider with solid electronic sound and the combination of voices which produces a strong impression and slowly captures a listener. Almost all songs have the same structure where rigidity alternates with softness, smoothness and they are intended to have dance floors filled. Beside this common feature all the compositions differs from each other and pleases with their beauty, delicacy, massive beats and mesmerizing rhythms. In my opinion, the most interesting pieces on the album are heartfelt, romantic 'Dreamers' and fragile 'Build Me a Heart' while the last track is more energetic and it fades away unexpectedly leaving a listener perplexed.
Thus 'Shattered Heart Reflections' turned to be emotional, rich and a bit dark and the lyrics absolutely prove the title and bring in extra sincerity. Maybe the album is not too mature but anyway it's worthy to listen to in order to enjoy peaceful melodies and to relax a bit.
Tracklist

01. Interlude – 0:21
02. Touch – 4:21
03. Words That Change Everything – 5:01
04. Make Me Blind – 4:55
05. Love Stays the Same – 4:43
06. Her Song – 4:25
07. We're Wanting More – 4:35
08. Dreamers – 4:33
09. Build Me a Heart – 5:05
10. S. H. R. – 4:11
Line-up

Dmitry – Vocals, Programming
Viktoria – Vocals
Maarja – Live Synths, Visual Concept
Website

http://www.suicidal-romance.com/
/
http://www.myspace.com/suicidalromancemusic
Cover Picture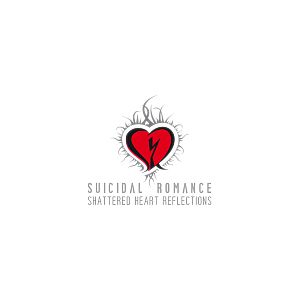 Rating

Music: 8
Sound: 8
Extras: -
Total: 8 / 10
{jos_sb_discuss:19}