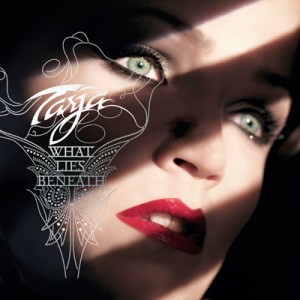 Artist: Tarja
Title: What Lies Beneath
Genre: Symphonic metal / Symphonic Rock
Release date: 3rd September 2010
Label: Universal Music




Album Review

'What Lies Beneath' is the third album in the discography of TARJA TURUNEN, undoubtedly a very talented Finnish singer. After extremely successful 'Once' and 'My Winter Storm', expectations were high but TARJA has proven two things: that it's possible to combine metal and opera and that apart from having an amazing voice, she's also creative and willing to think out of the box.
The former NIGHTWISH singer's solo career seems to have taken her music to the whole new level and this is what this album is about. 'Anteroom of Death' with an interesting post-baroque feel to it makes a great opening song. Baroque memento mori and melodies that sound as if taken from a XVII century song book complement TARJA's amazing voice and make the guitars sound even more powerful. The atmosphere is like SOPOR AETERNUS, THEATRE OF TRAGEDY and LACRIMOSA merged together at their best. Only new and better!
Some bands record ballads just for the sake of it, so they can have a chance of getting on some "metal ballads" compilation album. Luckily, TARJA doesn't do it. Both ballads, 'Rivers of Lust' and 'The Archive of Lost Dreams' are not only amazing and very well composed but also quite original. Personally, I prefer 'Rivers of Lust' because it's more experimental and fresh but really, it's all good! What's absolutely terrific is that TARJA's music actually awakes your imagination. It makes you think about scenes and images you've either seen or created in your mind and it awakens your memory. This is quite unique and extraordinary as this music engages all your senses. Seems like the romantic idea of Gesamtkunstwerk is still alive today...
'What Lies Beneath' is fresh, powerful and captivating so that you cannot ignore it. You're either going to love it or hate it. My advice: love it, it's worth it! Even though this is a relatively soft album in the tough world of metal music, expect a solid punch in the face!
Tracklist

01. Anteroom Of Death
02. Until My Last Breath
03. I Feel Immortal
04. In For A Kill
05. Underneath
06. Little Lies
07. Rivers Of Lust
08. Dark Star
09. Falling Awake
10. The Archive Of Lost Dreams
11. Crimson Deep
Line-up

Tarja Turunen
Website

http://www.tarjaturunen.com/
/
http://www.myspace.com/tarjaofficial
Cover Picture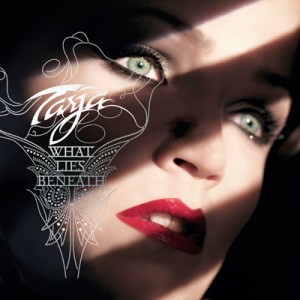 Rating

Music: 9
Sound: 9
Extras: -
Total: 9 / 10
{jos_sb_discuss:19}