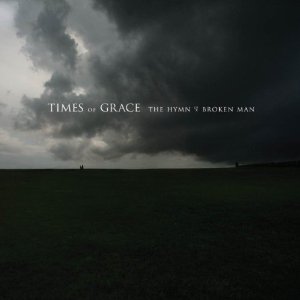 Artist: Times Of Grace
Title: The Hymn Of A Broken Man
Genre: Metalcore
Release Date: 14th January 2011
Label: Roadrunner
Album Review
When fans heard news that former KILLSWITCH ENGAGE (KSE) vocalist Jesse Leach was doing a side project with current KSE guitarist / vocalist Adam Dutkiewicz, it was excitement from the start. For those who have always wondered how a modern KSE would sound if Jesse had stayed on vocals, well TIMES OF GRACE is that possible future. It is certainly Metalcore and certainly like KSE. Since Adam does all the instrumentations on the album and adds his usual vocal talents, what were fans supposed to expect? The man can do just about anything along with producing music. However, compared with recent KSE work, TIMES OF GRACE is more progressive and features more depth than Jesse or Adam's other bands do. Jesse also does work in the raw, sludge metal group SEEMLESS, but it pales in comparison to what he can do in TIMES OF GRACE. His harsh scream is as good as ever as are his clean vocals, though when he does double duty with Adam, sometimes it hard to tell who is singing.
'The Hymn Of A Broken Man' begins with 'Strength In Numbers' - the first song ever released by the band before this actual album. It isn't the best demonstration of what TIMES can do with their style, but is a solid, Metalcore song that will surely be a mainstream hit and also comes closest to KSE. The tracks that are the best on this album are NOT the ones that sound like typical KSE. 'Fight For Life' has some excellent overlapping clean vocal work and the entire pace of the song follows more along the lines of Jesse's other band SEEMLESS: begrudging but also energetic, as many sludge metal bands are. 'Until The End Of Days' is a great slow, rumbling number where Jesse's clean vocals are the best amongst Adam's screams. Of course, Adam sings his own bit, but fans may notice that when his voice comes on, it is slightly louder than Jesse's. Perhaps it is a production issue, or a way to distinguish the vocals when they're together, but the difference is noticeable and possibly may come as a bit of a showoff. 'Live And Love' has some great guitar work by Adam and 'In The Arms Of Mercy' is a slow instrumental that will remind fans of the early KSE days when Jesse was on vocals and the band usually always included a soft instrumental of sorts; of course TIMES makes things more dynamic by including an orchestral background.
The title track is another pretty steady track that is a good blend of old KSE and the more modern style of TIMES OF GRACE; surely this will become another mainstream hit for the masses. 'The Forgotten One' is another acoustic number and this time Jesse gets more of the floor with his clean vocals and Adam doesn't overshadow him as much. It's a very emotional track and the best 'slow song' on the album. 'The End Of Eternity', in contrast, is very heavy with a thick sound when the instruments are played together- in a good sludge metal fashion. However, there's a few crystal clear interludes where only the guitars and vocals shine with distorted echo. Finally there is the closer 'Fall From Grace' which is a good mix of thick, heavy chugging and also slower, melodic moments. It is a very defining moment for the album with both vocalists pouring their hearts out in clean vocal fashion. Unlike KSE, TIMES seems to build their reputation more on how well they can vocal harmonies rather than scream.
'The Hymn Of A Broken Man' is certainly a great start for 2011. Jesse and Adam really connected musically, and fans will be able to tell throughout the album. Although some tracks may feel they steal too much from KSE material, overall TIMES is a project that only Adam and Jesse could do alone. And it is very possible that maybe this should be a one times project because this album is so good to top it or recreate it would possibly create a monster instead of another beautiful piece of art. Musical miracles like these don't usually happen twice in a row. Then again… who knows what the future will bring. Nobody expected TIMES OF GRACE so who is to say they can expect anything about this band at this point.
Tracklist
01. Strength In Numbers 4:16
02. Fight For Life 3:36
03. Willing 3:23
04. Where The Spirit Leads Me 3:36
05. Until The End Of Days 4:21
06. Live In Love 3:49
07. In The Arms Of Mercy 1:54
08. Hymn Of A Broken Man 3:13
09. The Forgotten One 4:38
10. Hope Remains 4:49
11. The End Of Eternity 5:52
12. Worlds Apart 4:33
13. Fall From Grace 4:57
Line-up
Adam Dutkiewicz - vocals, guitar, bass, drum
Jesse Leach - vocals
Website
http://www.timesofgraceband.com
Cover Picture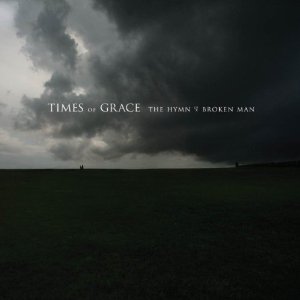 Rating
Music: 10
Sound: 10
Total: 10 / 10