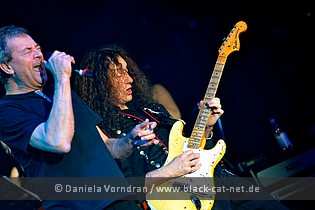 Grugahalle, Essen, Germany
18th January 2012
Rock Meets Classic

It was a meeting of some of the most outstanding voices in rock music, ready to present world hits in updated sonic fashion with an orchestra and a band. The 2012 edition of Rock Meets Classic featured amongst others the voice of Ian Gillan and the talents of guitarist Steve Lukather.


Music & Performance
The evening was caught in bursts of wind and rain which made it even more important to get into the supposed warmth of the venue. After that being sorted we had still some time left before the Bohemian Symphony Orchestra Prague with maestro Bernard Fabunjan entered the stage first under applause followed by the Mat Sinner Band around Mat Sinner (of Heavy Metal outfit Sinner) and Oliver Hartmann (At Vance). Additionally, there was a backing choir having such big names as Ralph Scheepers of Primal Fear, Sascha Th. G. Krebs or Amanda Somerville. For starters there was a purely classic introduction to the show, namely 'In The Hall Of The Mountain King' (Overture of Carmen). The first song was 'Jump' (Van Halen) sung by Sascha Th. G. Krebs, followed by the appearance of first of the evening's vocalists Jimi Jamison.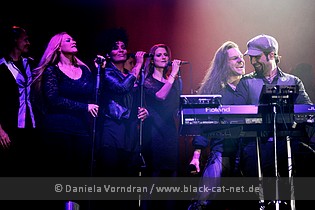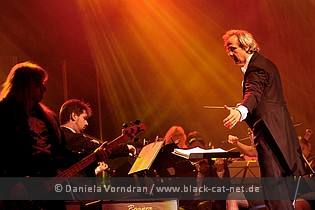 When hearing the first chords of 'Burning Heart' it took you right back in time! I can't even recall when I heard this for the first time. Just that it's somewhat long ago. Unfortunately the mix put the orchestra a little too much in the background so it couldn't play out its full strength. Glad to hear this little imbalance was corrected quickly. Would've been a shame if 'Eye Of The Tiger' had been spoiled by that. Instead it revived the classic with style and one could stop tapping their feet or nodding their head. Second on the list was Robin Beck whose power- and soulful voice you heard before even seeing her. She presented a set of rock ballads the most famous of which must be 'First Time' to many. Other than that she brought an immense joy and bright spirit into the hall, and got a majority of the audience to finally wake up.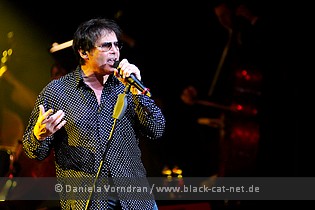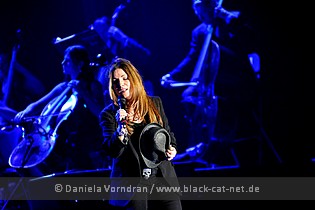 Now meet Chris Thompson whom I knew only by his voice and not his name this far. Starting with 'The Voice' it reminded me of how my father played that song to me as a child and I listened to it regularly. I think he'd love to hear how much it benefits from the addition of classical musicians. The audience was with him instantly, singing along to the chorus but virtually exploded on 'Mighty Quinn', standing up right, clapping and dancing. A 20 minute break followed some people used to watch the stage in detail. Quite frankly I didn't know what fascination there was to it looking at an empty stage. After the break it was time for guitar virtuoso Steve Lukather to enter and after the intro 'Child's Anthem ', he chose 'Rosanna' as starting point of his set. On 'Rosanna' he shared vocal duties with Ralf Scheepers. Leaving the songs aside, the most impressive thing were his guitar solos and how amazing it sounded when the orchestra would come in to back one of those. Perfect unity I'd say! Steve actually managed to get the people off their seats and closer to the stage. Eventually this started looking like a real concert.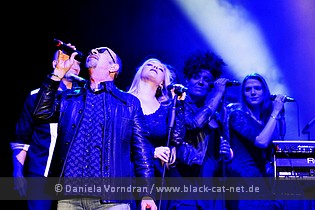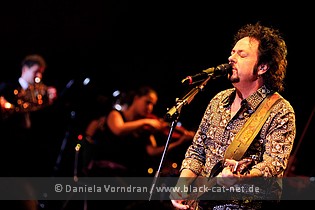 Ian Gillan of DEEP PURPLE is an icon of rock music, and it was him headlining the show. Hearing songs like 'Highway Star' or 'Looking Out Your Back Door' had me thinking the orchestra was holding back all the time and was now coming down on us with full force. Gillan could easily compete here bringing in a passionate spirit and vocal power some younger should have. The mood was on a peak and blew off the roof when 'Smoke On The Water' was presented with all artists together as encore to the show. The whole show was a blast and I'm happy I was a part of it that evening, so if you get the chance attend one of these shows, or you'll have to wait until next year, cause I'm sure there will be another tour.

Setlist
---Orchestra with Mat Sinner Band (Vocals Sascha Th. G. Krebs)---
01. RMC Intro 2012 - Jump (Van Halen Cover)
---Jimi Jamison (Survivor)---
02. Burning Heart
03. Didn't Know It Was Love
04. The Search Is Over
05. I Can't Hold Back
06. Eye Of The Tiger
---Robin Beck---
07. Intro / Hide Your Heart
08. Tears In The Rain
09. First Time
---Chris Thompson (Manfred Mann's Earth Band)---
10. The Voice
11. Davy's On The Road Again
12. Blinded By The Light
13. Mighty Quinn
---BREAK---
14. Intro - Child's Anthem (Toto)
---Steve Lukather (Toto)---
15. Rosanna (vocals Steve Lukather & Ralph Scheepers of Primal Fear)
16. While My Guitar Gently Weeps (vocals Steve Lukather)
17. Africa (vocals Steve Lukather, Oliver Hartmann & choir)
18. I'll Be Over You (vocals Steve Lukather)
19. Hold The Line (vocals Tiffany)
--- Ian Gillan (Deep Purple)---
20. Highway Star
21. Knocking at Your Back Door
22. Intro / Perfect Strangers
23. Intro / When A Blind Man Cries
24. Woman From Tokyo
25. Hush
---Encore: All Together---
26. Smoke On The Water

Rating
Music: 9
Performance: 9
Sound: 8
Light: 7
Total: 8.6 / 10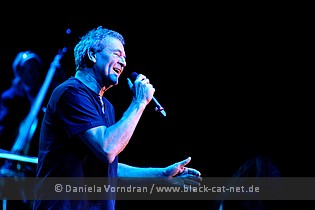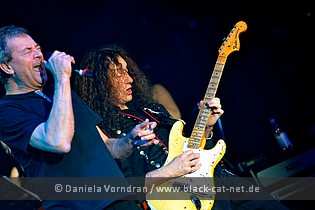 All pictures by Daniela Vorndran (http://www.vorndranphotography.com / http://www.black-cat-net.de/ / http://www.myspace.com/vorndranphotography / http://www.facebook.com/blackcatnet)