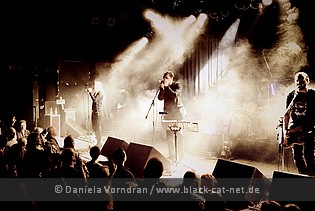 Zeche, Bochum, Germany
1st December 2012
Phillip Boa & The Voodoo Club, Orph

The Zeche in Bochum is really a constant in PHILLIP BOA's touring schedule. Playing there already in April 2011, the band now came back in support of the new album, 'Loyalty', for another rousing show which made people leaving with happy faces afterwards. As support, they brought German ORPH to open the evening.



Orph

Five years after their foundation, German ORPH released their debut album 'Poems for Kui', being dedicated to the legendary Chinese hero who invented music and dance. With this album, the band sets forth a voyage which at the same time is lyrical and otherworldly, using wonderful lyrics and melodies creating a special atmosphere with their songs. Not only the songs are special, also the artwork of the album along with the photographs and clothing of the band is. ORPH is Marco De Haunt (vocals, guitar), Hendrik Winter (guitar, vocals, organ), Wieland Fritsch Jubelt (drums, chime) and Martin Bosch (bass, trumpet). https://www.facebook.com/orph.music / http://www.orph-music.com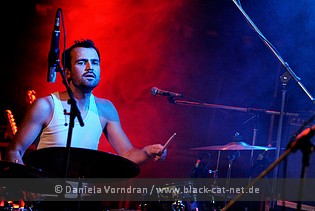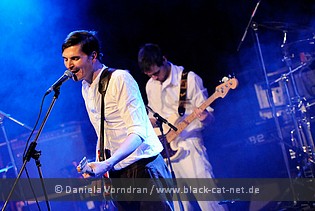 Music & Performance
Due to a following party after the concert, it was very early when ORPH entered the stage 20 minutes past seven. The hall was not even half filled yet, but very soon the band took us with them onto a wonderful fantastic journey with a diversified set starting with 'Lovesong for Kui' also opening their recent album. The audience was still a little reluctant coming not too close to stage. The band – wearing partly the clothes they also were wearing on the promotional pictures – did not get distracted and presented a diversified set offering soft electronic sounds and soft keyboard lines combined with guitars, drums and trumpet. Wonderful instrumental passages and a soft chant soon bewitched you making you forget your daily live. When their set was over, they got more than just friendly applause. I think they convinced one or another of the attendees.

Setlist
01. Lovesong for Kui
02. The Cassiopeian Seasong
03. Montgolfiere Blues
04. The Kings's Garden
05. 800 Miles

Rating
Music: 9
Performance: 8
Sound: 8
Light: 7
Total: 8 / 10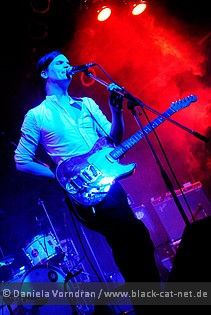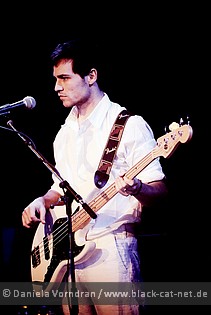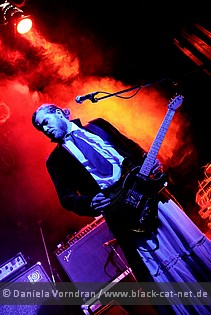 Phillip Boa & The Voodoo Club

There are not many German Indie artists who enjoy such a high international reputation like PHILLIP BOA. His music is swinging between the poles of Pop and Avant-garde and is influenced by the punk movement end of the 70s. The lyrics are full of great, different metaphors and twists. This combination brought forth milestones like 'Hair' or 'Copperfield' and now about 2.5 years after 'Faking to blend in' with 'Diamonds Fall' came an album showing a different side to Boa's music, almost coming across as a soundtrack at times. 2011 has already seen the re-release of two of the earlier albums 'Helios' and 'Boaphenia'. In 2012, it was time for a new album named 'Loyalty', being out in August reaching position 13 of German album charts. Since September 2012, the band is touring in support of the album. The current line-up consists of Phillip Boa (vocals, guitar), Pia Lund (vocals), Maik T. (bass), Moses Pellberg (drums), Toett (keyboards, percussions) and Oliver Klemm (guitar). http://www.phillipboa.de / http://www.facebook.com/phillipboaandthevoodooclub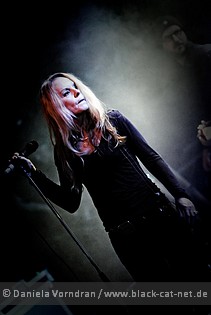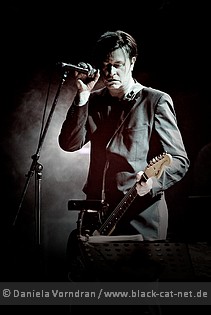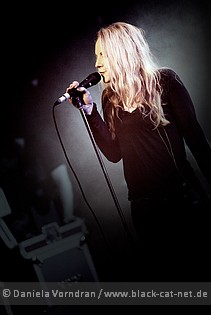 Music & Performance
When the band entered the stage already at 20:15, the hall was packed finally and anyone was eager to see the enfant terrible of German Alternative. I had to smile when the intro – BAUHAUS' 'Bela Lugosi' – sounded through the air. Boa seems to know what good music is. When anyone finally reached his spot, Boa and his band welcomed the audience with 'Black Symphony' from the current album. Not like other band who have a new album out and playing just a few songs out of it, the VOODOO CLUB offers all in all 11 of 12 album songs in the course of their set. Only 'My Name is Lemon' did not make it onto the setlist. Presenting already 'I Dedicate My Soul to You' and 'This Is Michael' very early in the set, the audience heavily started dancing from the very beginning. Of course, one or another "asshole" shout by the audience had to be included and Boa received it smiling, not at all behaving like an asshole anymore, instead shaking hands later and commenting any shout with a smile.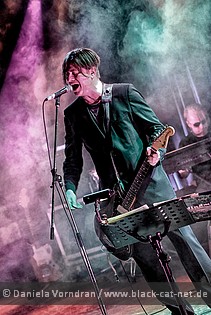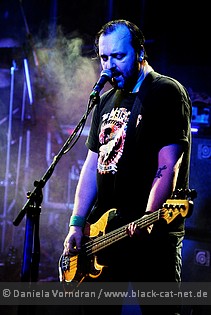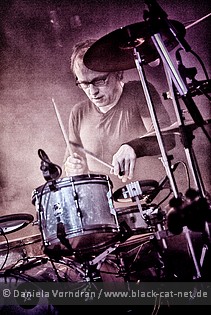 The main set mainly presented constant alternation between older and new songs. The encores later – and there were lots of encore songs – mainly presented the old fan favourites like 'Albert is a Headbanger' where you could see lots of jumping people, 'Container Love', 'Love on Sale' or finally the Boa smash hit 'Kill Your Ideals' at the very end when people loudly screamed the refrain along with the band. As always this was a very entertaining show. Phantastic!

Setlist
01. Intro: Bela Lugosi's Dead (Bauhaus)
02. Black Symphony
03. I Dedicate My Soul to You
04. Want
05. This Is Michael
06. Under a Bombay Moon Soon
07. Fine Art in Silver
08. Ernest 2
09. Sunny When It Rains
10. Bells of Sweetness
11. You Are Beautiful and Strange
12. Dream on Planet Cherry
13. Diana
14. Lobster in the Fog
15. And Then She Kissed Her
16. When the Wall of Voodoo Breaks
---
17. Loyalty
18. Annie Flies the Love Bomber
19. Albert Is a Headbanger
20. Container Love
---
21. Love On Sale
22. Til the Day We Are Both Forgotten
23. Kill Your Ideals

Rating
Music: 9
Performance: 10
Sound: 9
Light: 9
Total: 9.3 / 10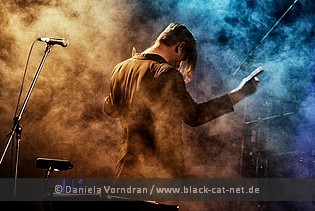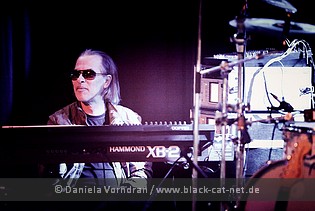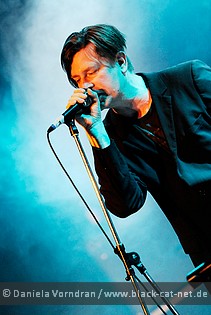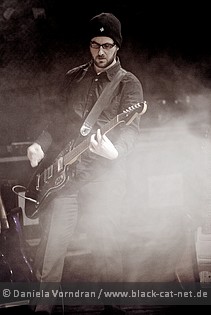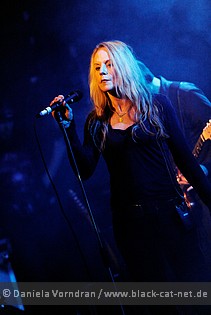 All pictures by Daniela Vorndran (http://www.vorndranphotography.com / http://www.black-cat-net.de/ / http://www.myspace.com/vorndranphotography / http://www.facebook.com/blackcatnet)



See also (all categories):