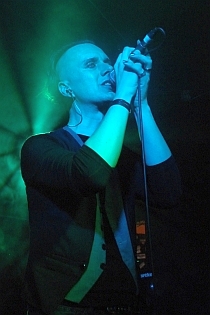 DaDa Club, St. Petersburg, Russia
22nd February 2014
Solar Fake with support of Janosch Moldau and BeRain

Lately I've been incredibly lucky with good music and great concerts and that Saturday evening was not an exception. For the first time in St. Petersburg there came Sven Friedrich with his project SOLAR FAKE and with support of German electro-pop act JANOSCH MOLDAU and Russian project BERAIN. So after a short run to the club we took our time to take a breath and started to wait and wait again while a slightly dark and very comfortable venue was leisurely filling with people so everything looked like slow motion. But finally the first band of the evening came out and that slow motion moved closer to the stage.
BeRain

The formation was founded in 2006 and after several changes in the line-up it had turned into a duo with two released albums, the latest of which, 'Imagined Validity of Mind' is characterized as "Syndie" where obviously synth pop is combined with indie music. BERAIN is Alex Cook (vocals) and Pavel Druzhini (keyboards).
http://vk.com/berainband
/
https://www.facebook.com/groups/121931817827581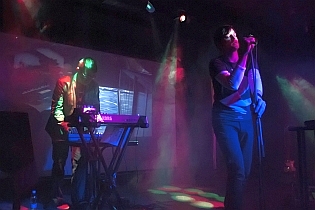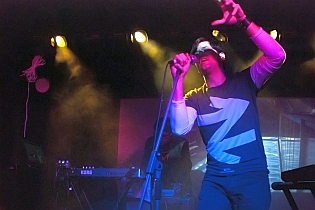 Music & Performance

It's just impossible to call BERAIN a young project as it has existed for about eight years already and has shared the stage with such bands as MELOTRON, COVENANT, DIORAMA and many others. In this case it was expected for their show to be very good and highly professional and that exactly how it had been. There were two people onstage and nothing unnecessary or striking, only good vocals, interesting sound and lyrics in English. Actually I can't say anything about the lyrics because when you don't know the words at all it's really hard to make them out during the live performance. The audience meanwhile managed to appreciate the capital though not too long set of the band so after each song there approving applause. Anyway BERAIN's part ended and after a short change-over JANOSCH MOLDAU appeared.
Setlist

01. Intro
02. Victim
03. Stress
04. Mercenary God
05. The Last Journey
06. Feel the Violence
07. Breath
Rating

Music: 8
Performance: 8
Sound: 8
Light: 7
Total: 7.7 / 10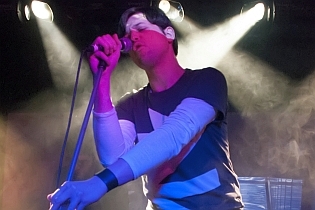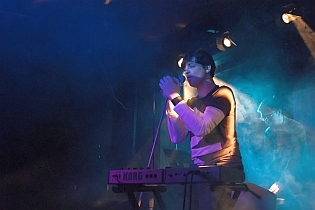 Janosch Moldau

Very interesting and original formation JANOSCH MOLDAU became quite well-known thanks to the first two albums 'Redeemer' and 'Motel Songs' with heartfelt and melodic compositions. The third long-awaited record entitled 'Lovestar' came out in 2012 and again brought a new portion of lyricism, depth and melancholy. The band definitely consists of Janosch Moldau (vocals) and Hendrik Schindler (keyboards).
http://janoschmoldau.com
/
https://www.facebook.com/janoschmoldauofficial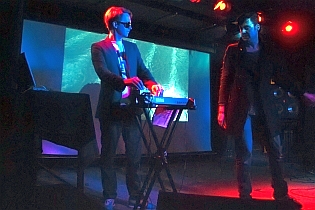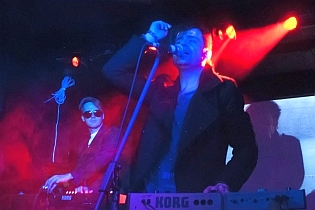 Music & Performance

Actually I used to meet this name every now and then but had never listened to JANOSCH MOLDAU and of course never seen them live too. Although taking into consideration the style I could expect something peaceful, tuneful and dreary yet in reality everything had turned to be much more impressive and that was a pleasant surprise for all those who also saw the band for the first time. I was even asked a couple of times about the name of the band and someone even wrote it down. And no wonder if after the event astonished people were checking the formation out in the internet and started listening to their songs. At least two of such enthusiasts I know for sure. But after this lyrical digression let's get back to the set itself: Hendrik wearing sunglasses and demonstrating a perfect calm played the keyboards while Janosch was almost running around the stage.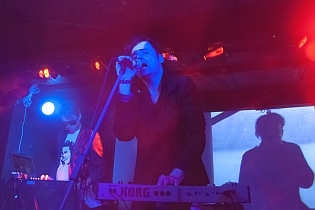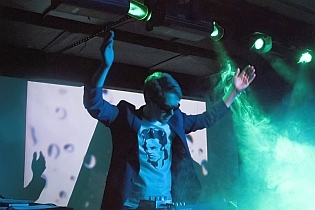 It seemed that he just couldn't stand still or singing was not enough so he was dancing, jumping, also with a guitar and charging the audience with his energy and of course the moving vocals also was to turn the audience into the fans of JANOSCH MOLDAU. The whole performance was accompanied with videos showed on the screen behind the musicians, the videos rather specific and unusual like everything connected with the band. However when you look at the set through the objective of a camera, it felt like some moments are passing by imperceptibly. But at least I noticed the concert was great and when Janosch said that they would play the last song and then SOLAR FAKE would come, the whole gig seemed to be somewhat short. So again we had to wait for Sven Friedrich to come out. But only in Russia one had a chance to see SOLAR FAKE with a totally unique line-up when the keyboard part was played by Hendrik from JANOSCH MOLDAU.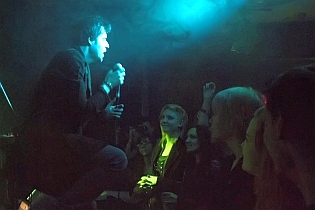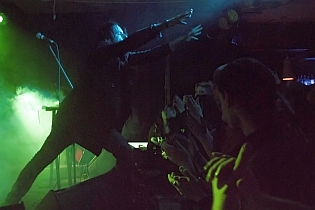 Setlist

01. Abraham (intro)
02. My Love
03. Into This Life
04. Clear
05. The Final Show
06. Not with the Son
07. Lovestar
08. Bleed on
09. Second Best
10. In Another World
Rating

Music: 9
Performance: 10
Sound: 9
Light: 7
Total: 8.8 / 10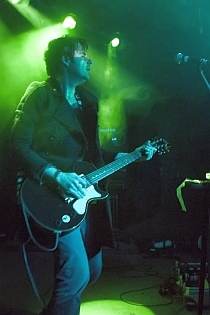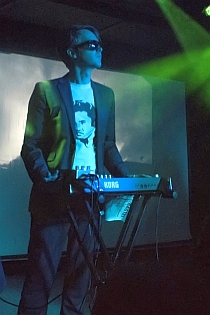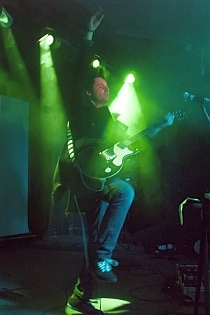 Solar Fake

During his second visit to Russia, Sven came to St. Petersburg for the first time and received a very warm welcome from his fans so I think, SOLAR FAKE will surely come again to play more songs for a larger audience. By this time the band's discography consists of three albums including the latest creation entitled 'Reasons to Kill'. That evening the epic line-up of SOLAR FAKE was Sven Friedrich (vocals) and Hendrik Schindler (keyboards) replacing original keyboarder Frank who was ill.
http://www.solarfake.de
/
https://www.facebook.com/SolarFake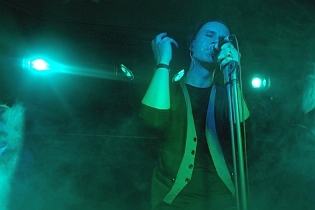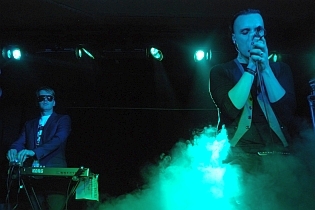 Music & Performance

After listening to SOLAR FAKE's songs and especially after reading the lyrics I really could count on something maybe not deeply dark but still with the atmosphere of certain melancholy. The atmosphere was in its place for sure and it was amazing but all the gloom and darkness vanished somehow. With the same lyrics and energetic sound the whole mood had changed and became impressively bright and I dare to say positive and the songs themselves appeared in a new light and colour also thanks to Sven's wonderful voice. In general sonic minimalism is not for everyone and you may simply like it or not, but that evening the concert of SOLAR FAKE was as good as it could only be and nothing else to add. The quantity of the audience that time was more important than the quality and the crowd sang along with Sven, danced, screamed, whatever and of course clapped with feeling and force during the whole set.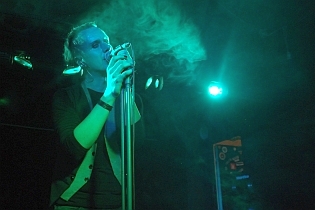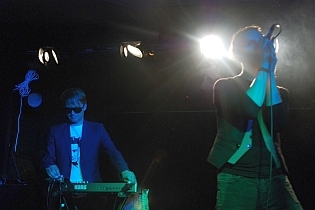 It was so pleasant to enjoy such a kind and cosy concert which started with the opening piece from 'Reasons to Kill' called 'I Hate Your More Than My Life'. Mainly the setlist consisted of the tracks from the latest album diluted with the well-known beautiful compositions from 'Frontiers' and 'Broken Grid'. It seemed that Sven was completely immersed in his singing without noticing anything and anyone around. But in the pauses between the songs he smiled and talked the audience that devoured his every word. The main set ended absolutely suddenly and of course everyone wanted more. That's why SOLAR FAKE came out again and there was a bouquet of dark red roses which sometimes seemed black and a poster with the slightly paraphrasing line from 'The Line of Sight' – 'you are the sun that keeps us alive'.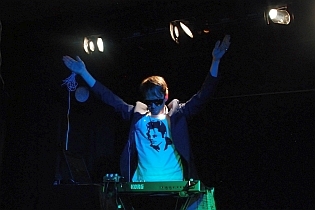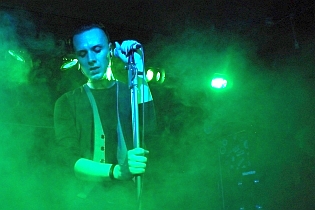 Even if that composition was not in the setlist, it was just great and sincere as that evening in whole. Sven said "spasibo" in good Russian and pleased the fans with his voice and charisma, Hendrik did his best and there went one more encore. But if it was not for the musicians to go to Moscow that night, the audience would be happy to listen to as many songs as possible. However 'Your Hell Is Here', with which there started my introduction to SOLAR FAKE's music, was the last piece of the set, Sven and Hendrick said good bye and left that time for sure. Lack of time and lots of emotions after the show! So I'd like to finish this review with the line not from SOLAR FAKE's song but very suitable for the moment: rewind, we wanna go it again!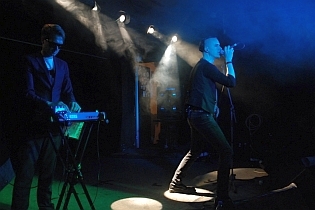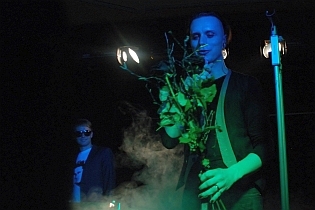 Setlist

01. I Hate You More Than My Life
02. Face Me
03. No Apologies
04. Here I Stand
05. Change the View
06. Radical
07. More Than This
08. Reset to Default
09. Parasites
10. Where Are You
11. I'd Rather Break
12. My Spaces
13. One Step Closer
14. The Pages
---
15. Under the Skies
16. Pain Goes by
17. Such a Shame
---
18. Hiding Memories
19. Your Hell Is Here
Rating

Music: 10
Performance: 9
Sound: 10
Light: 7
Total: 9 / 10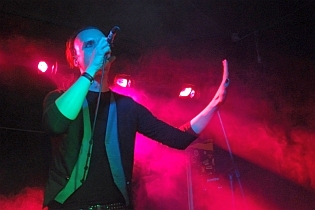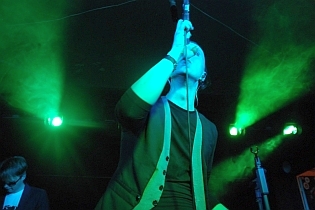 All pictures by Natalya Kuznetsova (
https://www.facebook.com/artelficon
)