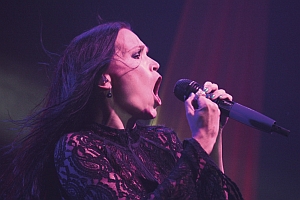 A2 club, St. Petersburg, Russia
20th February 2014
Tarja Turunen & Ayn Aleph

Usually there is enough time before any concert for the crowd to be tired of waiting for the main act. But in case with Tarja's performance it was by far not so. First of all on stage appeared a rather extravagant lady, named Ayn Aleph, who is performing songs in the genre called "Barocco Metal". Before the public had the chance to understand what is it all about, the gorgeous lady disappeared and her presence was replaced by Tarja's crew, who lifted up the huge crimson veil covering all the stage. The public had 20 minutes to make all the possible suggestions of the purpose of this object and whether it will be removed or not. At last the queen of the evening appeared on the stage, crimson veil falling splendidly to her feet.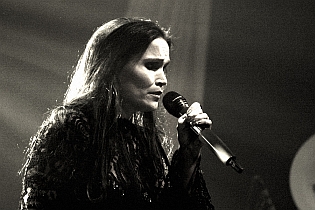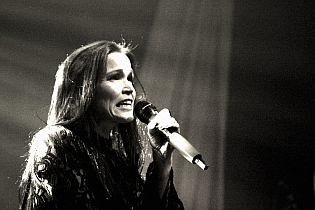 Music & Performance

Tarja was in really good vocal shape and performed songs of her newest solo-album, alongside with the greatest hits. And she had really amazing team to support her - Max Lilja, the ex-APOCALYPTICA cellist, Mike Terrana, the drummer, Christian Kretschmar, the keyboardist, Alex Scholpp, the guitarist and the charming bassist Anna Portalupi. The fans were totally ready for all show. They sang the songs alone, shouted "Tarja-Tarja" and made applause. Some of the most devoted fans brought flowers which were thrown at the stage all the gig long, which made Tarja shed a tear and multiple times in the breaks between the songs say how awesome are her fans and how precious is their support. These simple and sincere words made it all feel like a very cosy gathering.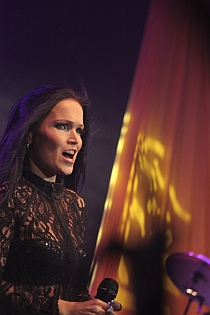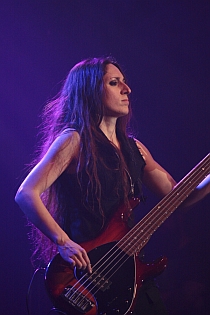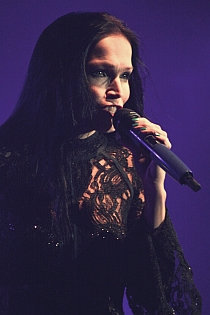 Of course there is also a common popular question about any gig that Tarja makes: were any NIGHTWISH-era songs performed? Yes, there were two of them within encore. But actually, if there were none, it would not make performance any worse in any respect. Huge respect to Tarja to keep making good music and making her fans happy!
Setlist

Intro - Deliverance
01. In for a Kill
02. 500 Letters
03. Damned and Divine
04. Falling Awake
05. I Walk Alone
06. Anteroom of Death
07. Never Enough
08. (with extended Outro and Drum Solo)
09. Sing for Me
10. Neverlight
11. Mystique Voyage
12. Die Alive
13. Medusa
---
14. Victim of Ritual
15. Wish I Had an Angel (Nightwish cover)
16. Until My Last Breath
17. Over the Hills and Far Away (Gary Moore cover)
Outro - Never Too Far
Rating

Music: 9
Performance: 9
Sound: 9
Light: 8
Total: 8.8 / 10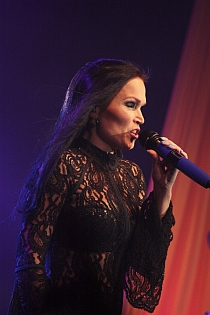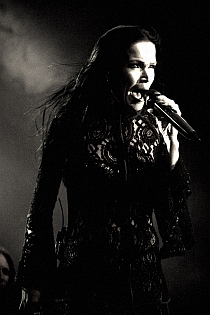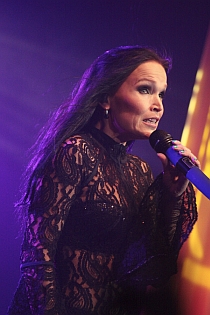 All pictures by Varja Lintu