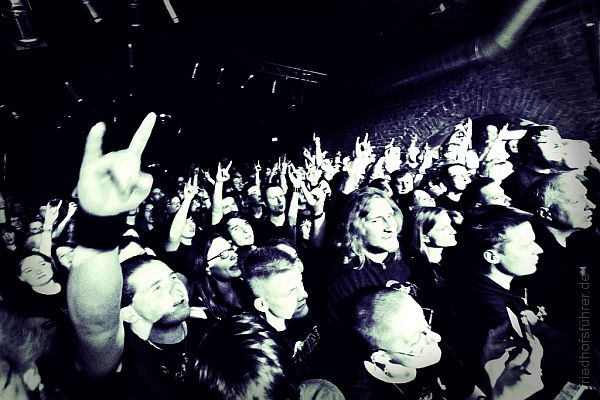 Matrix, Bochum, Germany
19th April 2014
Sonata Arctica & Trick or Treat

What better day to visit a power metal concert than a sunny Saturday? And what city to better waste your precious time to be in a queue than Bochum? Last time I saw a queue like that was at Dynamo Open Air in 1999 but that was a festival… I'll be damned. Today, SONATA ARCTICA were presenting their new album and many people were up to check it out!
Trick or Treat

These five funny guys from Modena, Italy, came together in the year 2002 and formed the band that now is known as TRICK OR TREAT. In 2002 they started as a HELLOWEEN tribute band. Until now the band contributed three records to the history of heavy metal. The music varies from funny speed/ power metal to epic European embossed power metal. TRICK OR TREAT is Alessandro Conti (voice), Luca Cabri (guitar), Guido Benedetti (guitar), Leone Villani Conti (bass) and Luca Setti (drums).
http://www.trickortreatband.com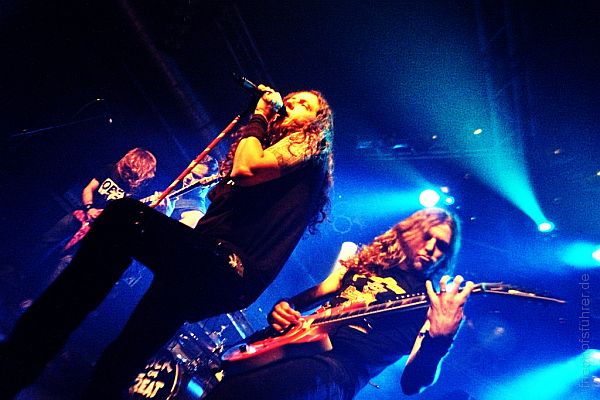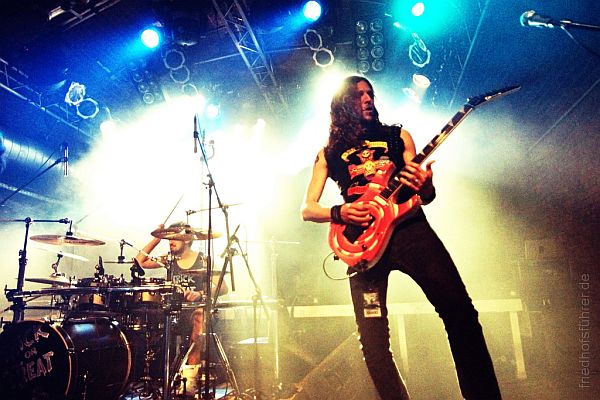 Music & Performance

TRICK OR TREAT play a nice and energetic set, the riffs hit the audience with surgical precision, the drums hold the wild outbursts in place and bass maniac Leone Villani Conti is a bass player I can actually hear on stage (that`s quite rare for me). Singer Alessandro Conti is a great singer and I have to admit that there were a few Bruce Dickinson moments this evening. The highpoint of the set was the cover of Cindy Lauper's 'Girls just wanna have Fun'. I definitely have to check their records.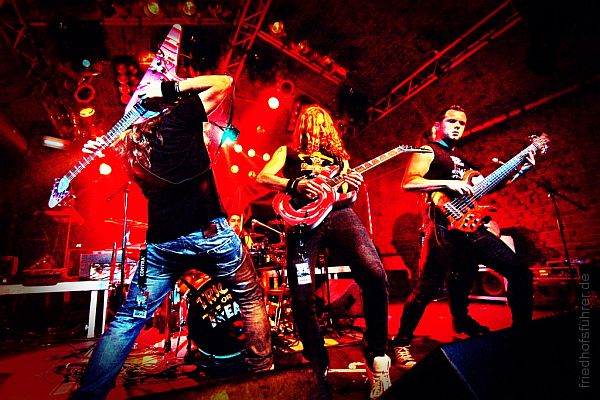 Setlist

01. Prince with a 1000 Enemies
02. Premonition
03. Loser Song
04. Rabbits Hill
05. Girls just wanna have fun
06. The Tale of Rowsby Woof
07. Like Donald Duck
Rating

Music: 7
Performance: 8
Sound: 7
Light: 7
Total: 7.3 / 10
Full Gallery

Sonata Arctica

The band SONATA ARCTICA was formed in 1996 in Kemi, Finland. At this time the band consisted of core members Tony Kakko (vocals & keyboards), Jani Liimatainen (guitar), Marko Paasikoski (guitar), Tommy Portimo (drums) and Pentti Peura (bass) the band formerly known as TRICKY BEANS (talk about a career saving name change) recorded three demos named 'Friend till the End', 'Agre Pamppers' and 'PeaceMaker'. The band underwent a line-up change and even changed the band name to TRICKY MEANS (wtf?). The fourth demo called 'Fullmoon' got the band a record deal with Spinefarm Records after which the band changed their name again, this time to SONATA ARCTICA (we got a winner here).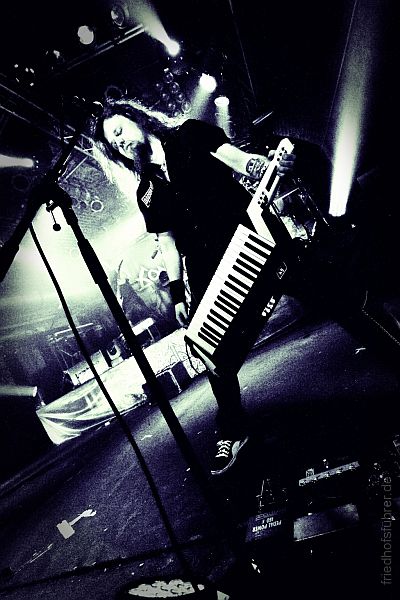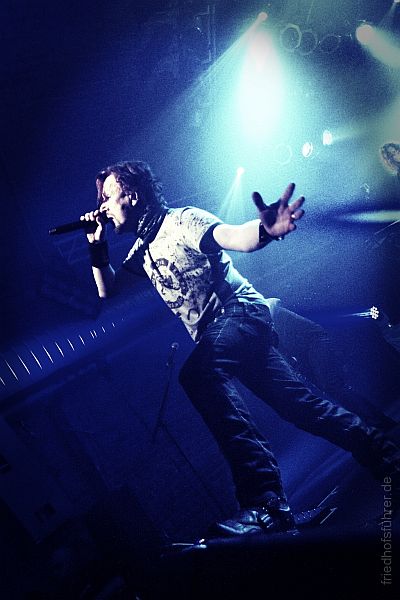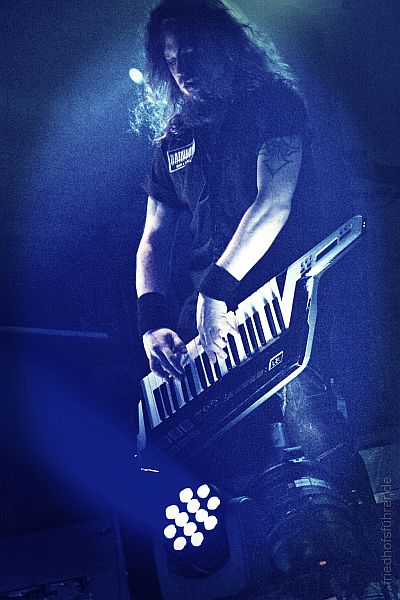 In 1999 the debut album 'Ecliptica' was released and Tony Kakko who played keyboard and sang decided that he wanted to focus solely on his vocal performance his follow-up on the keyboard was Mikko Härkin. The follow-up to 'Ecliptica' named 'Silence' was released in 2001. SONATA ARCTICA released seven regular albums and three live records since their formation and they changed their musical approach over the years and became more and more progressive (being a thorn in many fans side). Until now, the band has released eight full-length records, their current one being 'Pariah's Child'. SONATA ARCTICA is Tony Kakko (vocals), Henrik Klingenberg (keyboards, backing vocals), Elias Viljanen (guitar, backing vocals), Pasi Kauppinen (bass) and Tommy Portimo (drums).
http://www.facebook.com/sonataarctica
/
http://www.sonataarctica.info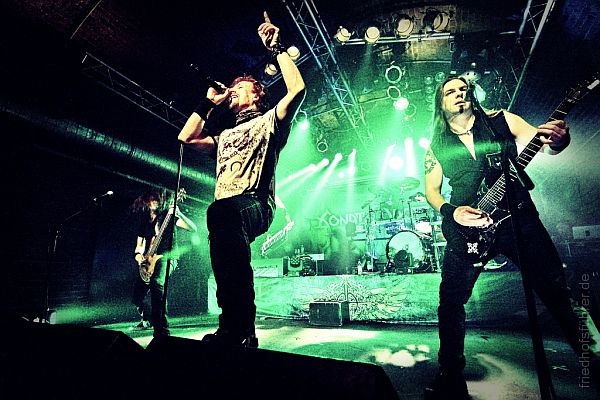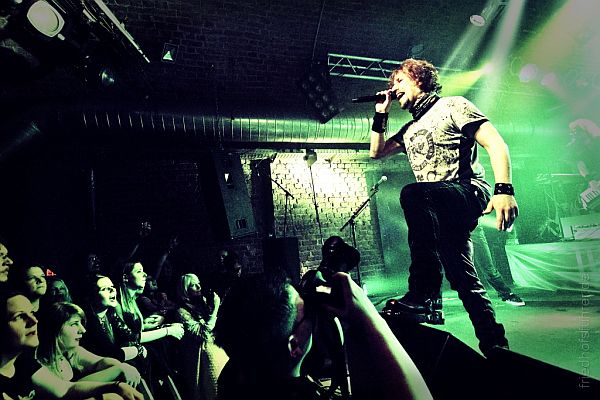 Music & Performance

Tony Kakko and his bunch are in the mood to rock tonight. Kakko seems to be in the best of health considering his voice on this evening (he really sounds great) sound and performance is adequate for a headliner position and they even play my two favourite SONATA ARCTICA songs ('Wolf & Raven' and 'Tallulah') so I can even sing along for a while. This was my first SONATA gig therefore I had no idea how many fans this band has (the answer is LEGIONS!!!) everyone had a blast this evening but I have to say this was an exemplar for a bad location when it is that crowded (I never left the bar at the Matrix because there was no chance to get past the masses).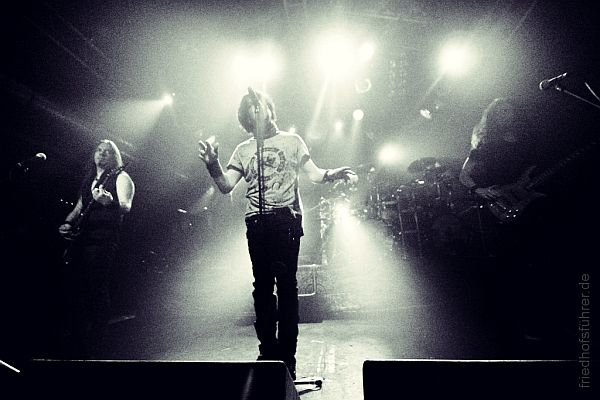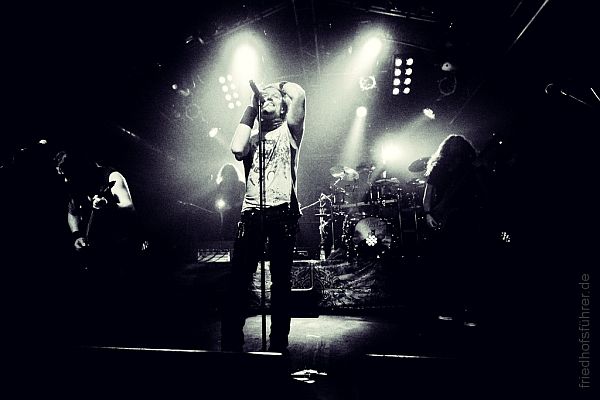 Setlist

01. The Wolves Die Young
02. Losing My Insanity
03. My Land
04. In the Dark
05. Cloud Factory
06. What Did You Do in the War, Dad?
07. Full Moon
08. Black Sheep
09. Tallulah
10. White Pearl, Black Oceans
11. I Have a Right
12. Kingdom for a Heart
13. Wolf & Raven
---
14. Blood
15. San Sebastian
16. Don't Say a Word
Rating
Music: 8
Performance: 8
Sound: 8
Light: 7
Total: 7.8 / 10
Full Gallery

All pictures by Marcel Kragt (
friedhofsführer.de
)