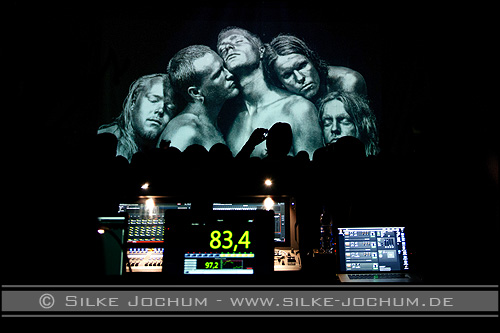 Støperiet, Tønsberg, Norway
6th, 7th and 8th November 2014
Anniversary concert: Seigmen with Support Fixation

Twenty years after the release of their third album 'Total', SEIGMEN played three anniversary concerts at Støperiet in their hometown Tønsberg. The Støperiet Kulturhus in Tønsberg has also celebrated its 20th anniversary and it has been a very cool location.
The Norwegian band SEIGMEN was very popular in Norway during the 90s. Kim Ljung (songwriter, bass guitar, vocals), Alex Møklebust (lead vocals), Noralf Ronthi (drums), Sverre Økshoff (guitar) and Marius Roth Christensen (guitar, vocals) released several albums and played lots of shows until they split-up 1999. In 2005, SEIGMEN played their first reunion concert and they have been welcomed back by their fans very enthusiastically!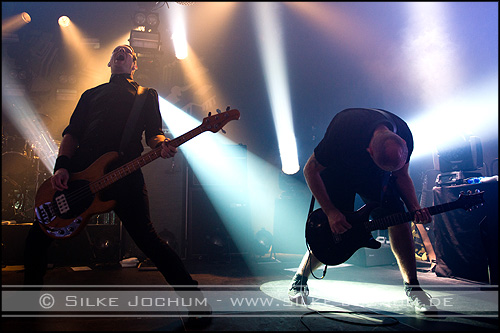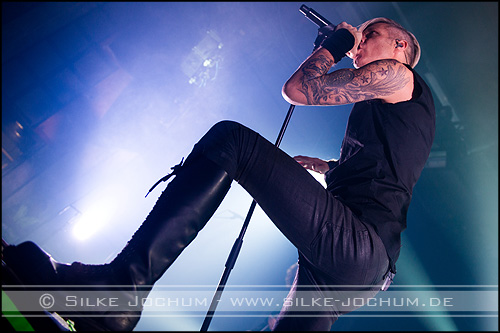 Encouraged by that they played several shows, recorded the live DVD 'Seigmen i Opera' in Oslo in 2008 and presented two new songs at 'Slottsfjell Festival' in 2012. A few weeks ago, they announced that after 18 years there will be a new album released in 2015. Great news for all the fans and the new songs they already played live rises the anticipation! As another goody, on March 3rd 2015 there will be published a SEIGMEN book: 'Monument - Seigmen by Bjørn Opsahl'. The well-known Norwegian photographer took pictures of the band for more than 20 years now and couldn't resist taking some shots during the show on November 7th also!
https://www.facebook.com/Seigmen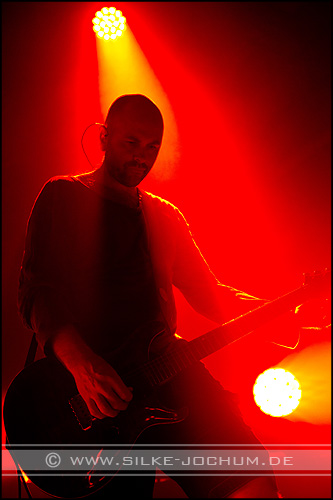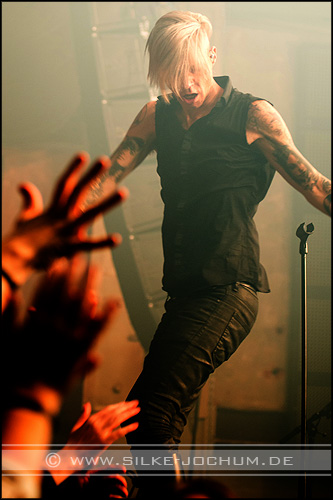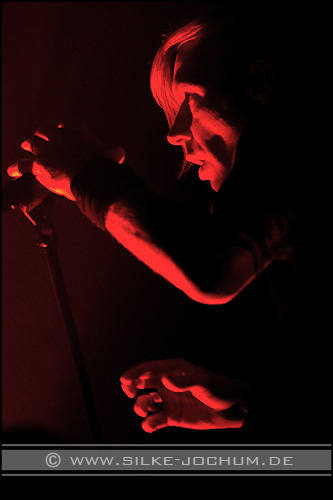 Music & Performance (November 7th)

At 8 pm, doors opened and even at this early time some fans were already waiting. The location got more and more crowed and everybody was ready for the support band FIXATION. Four young guys from Tønsberg who played a very good show and heated-up the audience for SEIGMEN! They really did a great job! After FIXATION, the stage rebuilding started and a few minutes later a white curtain hid the whole stage. The atmosphere energized and the crowd waited excitedly what was going to happen. Bjøn Opsahl's SEIGMEN picture appeared on the curtain and after a while it changed and merged into the intro-film of 'Monument' and the show began. Accompanied by great applause!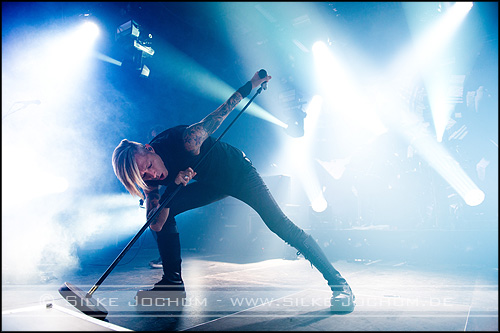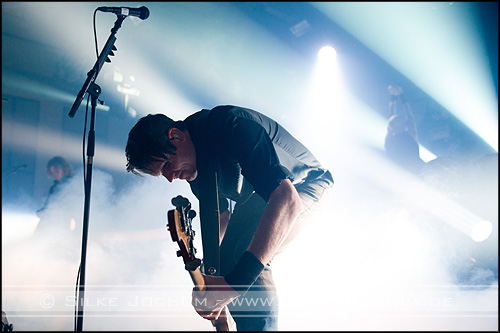 At the first beats of 'Ohm', the curtain fell and SEIGMEN rocked the stage. The energy they transported with their live presence and their music was awesome. Playing 'Ohm' as an opener was a fantastic choice. Right into the face from the very beginning! All the songs touched the audience in their own way. It doesn't matter if it was a song like 'Fra X Til Døden' or 'Mesusah' where you can totally lose control. Or songs like 'In Limbo' and 'Sort Tulipan' which are more quiet. The audience loved it all. The great sound and the very accented light supported the band perfectly! A special mood came up when Marius performed 'Agnus dei', a more classical song. That was again a very impressive and toughing moment.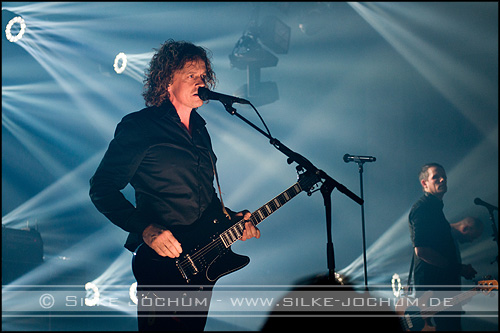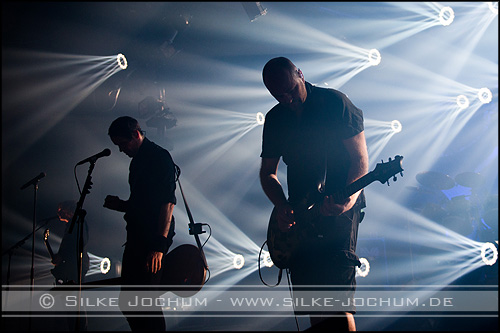 As the show continued, SEIGMEN managed to fascinate everybody at all times. During the show Bjørn was invited to come on stage to take some crowd pictures and it ended up with Alex crowd surfing! I guess that will be some awesome pictures for the upcoming book! After the main-set, SEIGMEN started with 'Nephilia' and it peaked into 'Hjernen er alene'. Again exaltation waved through Støperiet and everybody was singing with Alex. As very last song 'Pantheon' made the perfect ending of a fantastic evening with SEIGMEN. Once again it was a great experience to see these five Norwegian guys on stage and how much they are loved by their fans. There have been people from all over Norway, Sweden, Germany, France, Russia, Ukraine, and a guy from the USA came to Norway just to get the chance to see SEIGMEN on stage!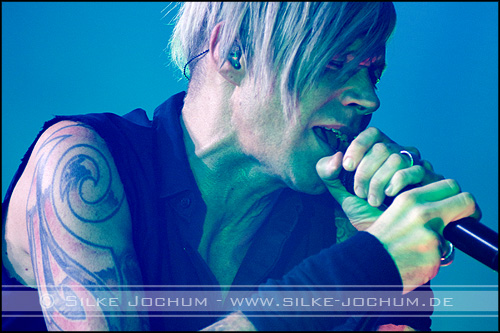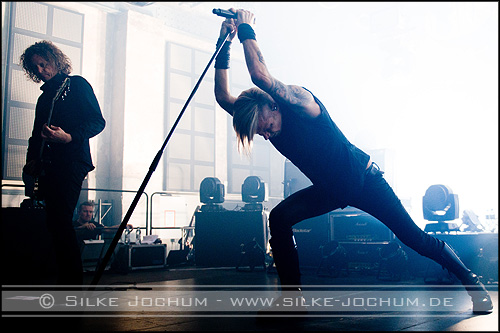 What always impresses me very much is to see how much Alex, Kim and the whole band appreciates the love of their fan. They never take it for granted and are always very touched and pleased by it. I guess that is why they always give their very best on stage and get so much in return! I am looking forward to the shows in April!
Setlist

01. Monument (Intro)
02. Ohm
03. Colosseum
04. In Limbo
05. Slaver av solen
06. Trøst
07. Metropolis
08. Nihil
09. Sort Tulipan
10. Agnus Dei
11. Mesusah
12. Fortell
13. Fra X til Døden
14. Døderlein
15. Lament
---
16. Nephilia
17.Nemesis
18. Hjernen er alene
---
19. Pantheon
Rating
Music: 10
Performance: 10
Sound: 9
Light: 9
Total: 9.5 / 10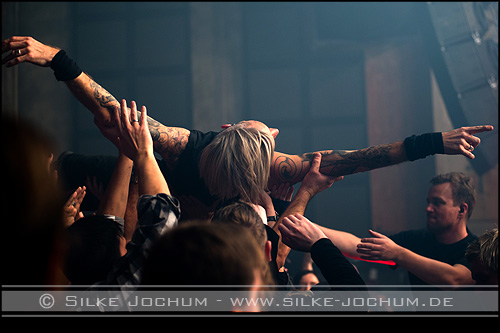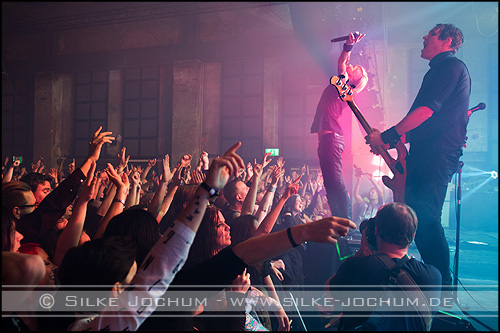 Full Gallery

All pictures by Silke Jochum (
http://www.silke-jochum.de
)
See also (all categories):