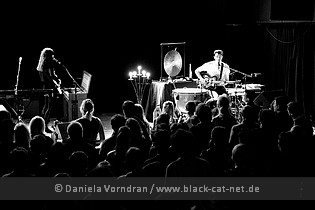 FZW, Dortmund, Germany
15th January 2016
Sea + Air, Mister & Mississippi

Given the fact that MISTER & MISSISSIPPI are a relatively young band, they have already good prospects to gain wide publicity in music business, at least when taking a look at their tour schedule. Although most of their shows they – unfortunately – play in The Netherlands, they sometimes grace Germany with their presence, but then as a supporting act. This was the case on January 15, 2016, at FZW in Dortmund, where they supported the main act SEA + AIR, who released their news album 'Evropi' last August.
Mister & Mississippi

MISTER & MISSISSIPPI is formed by the four band members Maxime Barlag, Samgar Jacobs, Danny van Tiggele and Tom Broshuis, who joined in 2011 in Utrecht, The Netherlands and are signed with the record label V2 Records. They have already released two albums – the first one titled 'Mister and Mississippi' in 2013 and the latest record 'We Only Part To Meet Again' in 2015. On their recent tour through the Netherlands and Germany, they present songs from both albums, covering genres of Ambient, Indie and Folk Rock with electronic elements. Here and there, a similarity to the British band formation LONDON GRAMMAR can be witnessed. Other musical influences include among others BON IVER, CROSBY, STILLS & NASH and SIGUR ROS. Nevertheless, as the whole is more than the sum of its parts, MISTER & MISSISSIPPI have developed their own unique musical style and we can be excited to see where their further journey will lead them to.
http://misterandmississippi.nl
/
https://www.facebook.com/MisterandMississippi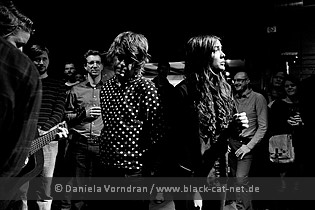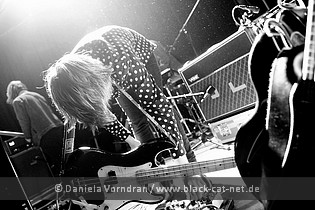 Music & Performance

As soon as MISTER & MISSISSIPPI started their performance, the audience was very attentive and listened quietly to what was awaiting them. The atmosphere in the concert hall reminded one of a living room concert. Halfway through the show the band came off the stage and gathered amidst the audience to play an absolutely beautiful and capturing song unplugged, accompanied only by soft acoustic guitar sounds. This intimate performance left the audience breathless and was the highlight of the entire concert. The musical communication between the band members flowed smoothly and also the lighting conditions were well matched with the music and the stage performance. Altogether, the magic of MISTER & MISSISSIPPI is based on their highly diligent, concentrated and energetic, but yet unagitated stage presence and thus the pleasantly laid-back atmosphere they create. There is no better way to prepare the audience for the main act.
Setlist

01. A Void Of Frame
02. Gloom
03. Where The Wild Things Grow
04. Circulate
05. Nemo Nobody
06. For Us To Remember
Rating

Music: 10
Performance: 10
Sound: 8
Light: 7
Total: 9 / 10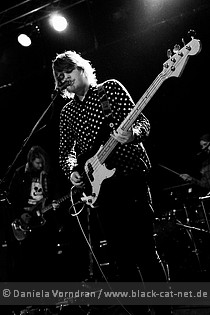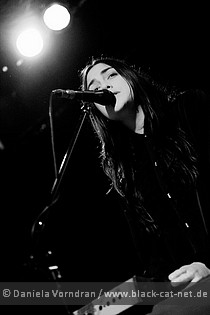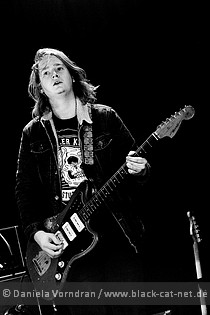 Sea + Air

SEA + AIR is a German Indie-Pop duo, consisting of the German musician Daniel Benjamin and the Greek Eleni Zafiriadou, who joined in 2011. Both of them can look back on a long musical journey. Daniel Benjamin started a solo career in 2003 and has released several EPs and an album in 2006. Eleni Zafiriadou is a Greek folklore dancer who until 2009 has been the front singer of the band JUMBO JET, in which Daniel Benjamin was the drummer. Since 2011 they have already released two albums, 'My Heart's Sick Chord' in 2012 and their latest record 'Evropi' in 2015.
http://seaandair.net
/
https://www.facebook.com/SeaandAir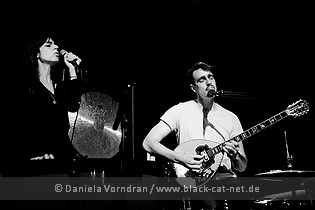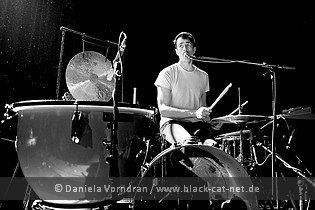 Music & Performance

Already during the first few minutes you could have guessed that the performance of the duo SEA + AIR would be a special one. The two musicians, Daniel Benjamin and Eleni Zafiriadou, heralded their gig by lighting several candles on a candleholder, while the background was filled with the sound of crashing seas. The concert hall was well filled, but not crowded. From the very beginning, SEA + AIR managed to create a special atmosphere and the audience was prepared for a magical evening. Throughout the show you got the impression that a large band would be on stage. Both musicians played several instruments at the same time, from the drums and guitar, over keyboard and harpsichord to a huge gong. Musically, the two were able to strike both energetic and quieter sounds, although the genre in general is difficult to define. They themselves describe their musical style as ghost pop, which probably alludes mainly to the atmospheric mood that runs through their songs.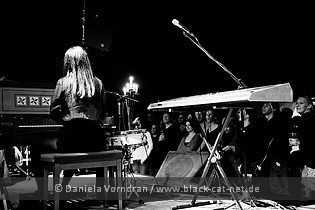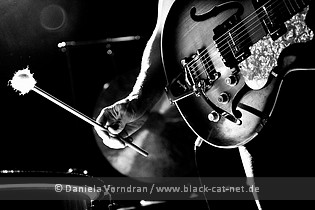 The lighting on stage cooperated in a harmonious way with the performance. Also both of them do not lack a sense of humour. Every now and then they came up with funny anecdotes between the songs, making the audience smirk. In addition, they also showed no fear of contact, as evidenced by the fact that Daniel Benjamin took a woman up on stage and performed a little dance with her. The special thing with their concert was, that they did not prepare a setlist before but played their songs spontaneously. Overall, it was a both acoustically and visually appealing performance and not only the fans of SEA + AIR have come fully at their expense.
Rating

Music: 8
Performance: 10
Sound: 8
Light: 9
Title: 9 / 10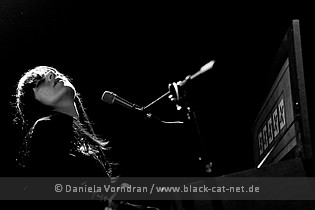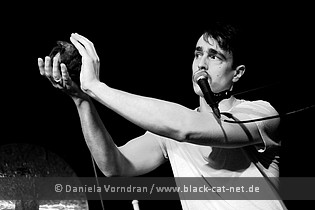 All pictures by Daniela Vorndran (
http://www.vorndranphotography.com
/
http://www.facebook.com/blackcatnet
)