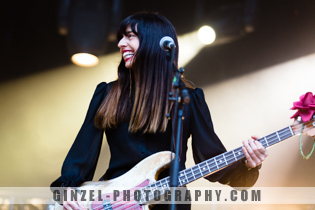 Zitadelle, Berlin, Germany
18th July 2016
Pixies @ Citadel Music Festival

A lovely summer evening in beautiful Berlin… and tonight there will be a very special open air concert at the scenic Citadel Spandau venue. During their show at the citadel, the legendary band presented some new songs from their second post-reunion album 'Head Carrier', to be released in upcoming September, among others the single 'Um Chagga Lagga'. The album was produced by Tom Dalgety, who already worked with KILLING JOKE, at the Rak Studios in London.
He left the PIXIES trademarks untouched, the unique mix of surrealism, psychedelia, dissonance and surf rock, and just slightly modified them. And he included the voice of new bassist, Paz Lenchantin, who now is steady member besides guitarists Black Francis and Joey Santiago as well as drummer David Lovering. Her cool and dreamy soprano marks i.e. the song 'All I Think About Now'. The new album contains twelve songs, much more were written before. PIXIES always were a live band and their intense shows made many fans founding their own band. Besides the many solo projects of the musicians, PIXIES are still one of the most exciting bands you can experience live on stage. PIXIES (1989) from Boston, USA are Black Francis (vocals/ guitar), Joey Santiago (guitar), David Lovering (drums) and Paz Lenchantin (bass). PIXIES were celebrated as pioneers of the alternative rock scene during the 80ies. The cult band with their unique mix of punk, indie-rock and pop they created the sound of rock in the following century. They have a long band history and broke up for a view years. In 2004 they started again with touring around the US and a few festivals in Europe.
www.pixiesmusic.com
/
https://www.facebook.com/pixiesofficial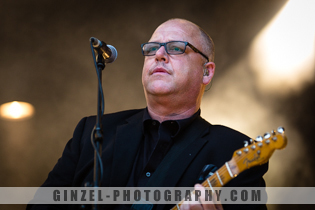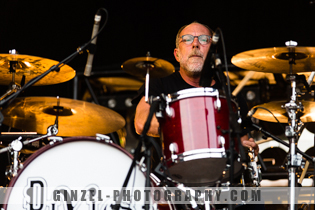 Music & Performance

Without any instrumental intro or fuss, not even a simple hello is heard, the famous Pixies enter the stage right in time at 20:15 and start their concert. The audience applauds and the show begins. This extraordinary band plays their fabulous grungy-edgy-noisy Indie Rock and awakens an era of music history that might have been nearly forgotten, but is still vivid. The Citadel is very well filled with an audience being surprisingly mixed. But for sure the grey men in their mid- or end forties have the biggest share. They surely know the band from their early times and probably are fans of the first hours. The music attracts all different kind of people of all ages which is very nice and the atmosphere is very enjoyable. People are friendly and happy. A lot of them are singing all the songs and are dancing. What a nice experience. And they even applaud more than one is used to nowadays. The stage design is very simple, there is no extensive stage decoration, no banners or video screens and also the lightshow is reduced to the basics.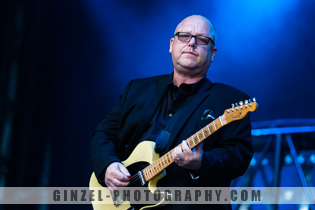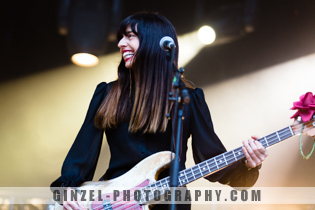 It is the music that counts. And the music counts heavy. There are no playbacks and the musicians themselves avoid big rock star poses and concentrate on their instruments and the music. Whereas the Punk Rock attitude seems more important than hitting the perfect tones. But that gives the audience the impression to be at a real live concert which is unique and not comparable or which can easily be reproduced. During the PIXIES show, anything is stripped down to the basics and the overall concept is clearly recognizable: Rock'n'Roll and back to the roots. What's left to say after this amazing concert: PIXIES showed that no big effects are needed to play an open air concert in 2016. This show was a trip way back in time, where the musical experience seemed to be more unique, raw and pure and more rock and roll than most of the concerts nowadays.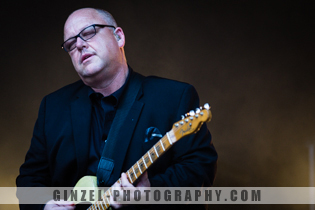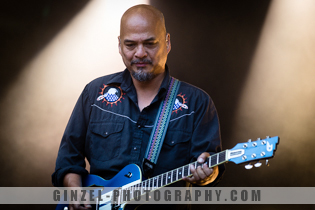 Setlist

01. Wave of Mutilation
02. Bone Machine
03. River Euphrates
04. Break My Body
05. Classic Masher
06. Monkey Gone To Heaven
07. Head Carrier
08. Subbacultcha
09. Hey
10. Gouge Away
11. Velouria
12. Snakes
13. Brick Is Red
14. Indie Cindy
15. Mr. Grieves
16. The Holiday Song
17. Vamos
18. Where Is My Mind?
19. Here Comes Your Man
20. La La Love You
21. Velvety
22. Head On (The Jesus And Mary Chain Cover)
23. Rock Music
24. Baal's Back
25. Um Chagga Lagga
26. Tony's Theme
27. Tame
28. Caribou
29. Debaser
30. Planet Of Sound
Rating

Music: 9
Performance: 7
Sound: 9
Light: 6
Total: 8 / 10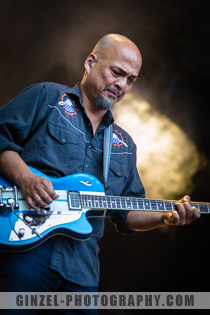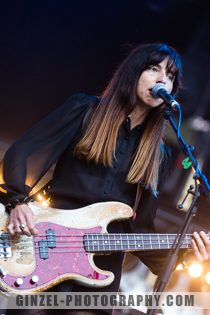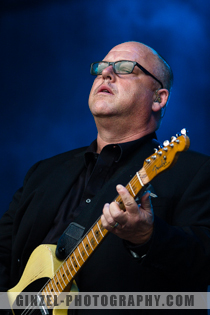 All pictures by Nadine Ginzel (
www.ginzel-photography.com
)