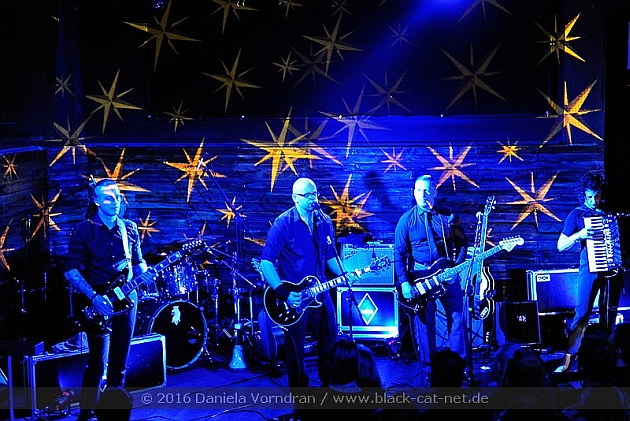 Privatclub, Berlin, Germany
1st October 2016
Rome & Dog Byron

It was a rainy day in Berlin and people were lamenting about the end of summer, but nevertheless, the concert was sold out. Nearly all visitors were members of the Gothic or Neofolk subculture and most of them were in their late twenties or in their thirties. The Privatclub with its red walls and the dimmed light was the perfect location for a quiet and melancholic band like ROME.
Dog Byron

Founded in Rome (the Italian city) by Max Trani, DOG BYRON defines itself as "Grunge/ Desert Blues/ Soul/ Acoustic/ Alternative Rock" on its Facebook page. Although Max Trani sometimes plays with other musicians, he appeared solo at the Privatclub, playing the guitar and singing a couple of melancholic songs to the half full concert hall. I would say that his music is the typical singer-songwriter stuff. He has a very beautiful voice, but I think that his music lacks a little bit of variety. He got a solid applause and left the stage visibly pleased.
http://www.dogbyron.com
/
https://www.facebook.com/dogbyron
Rating

Music: 7
Performance: 7
Sound: 8
Light: 7
Total: 7.25 / 10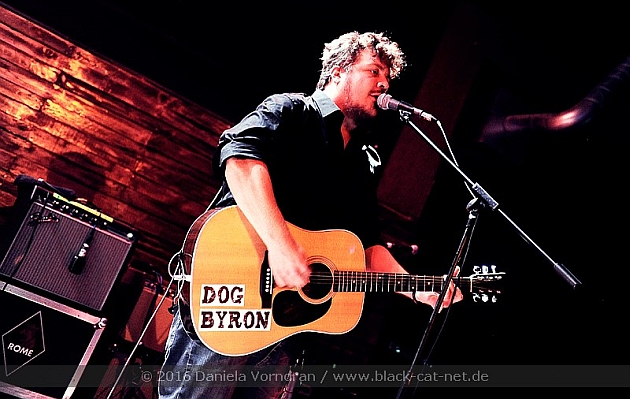 Rome

ROME was founded eleven years ago, in 2005, by Jérôme Reuter, a singer and songwriter from Luxemburg. Their music is often called "Folk Noir" or "Neofolk" and mixes several influences, from Folk to Gothic, from Chanson to Wave. Whereas some Neofolk bands have often been criticized for playing with fascist aesthetics, ROME often uses antifascist lyrics. Their music is often sad and of a singular, melancholic beauty. Due to the variety of influences, they attract a very heterogeneous audience.
http://www.rome.lu
/
https://www.facebook.com/romeproject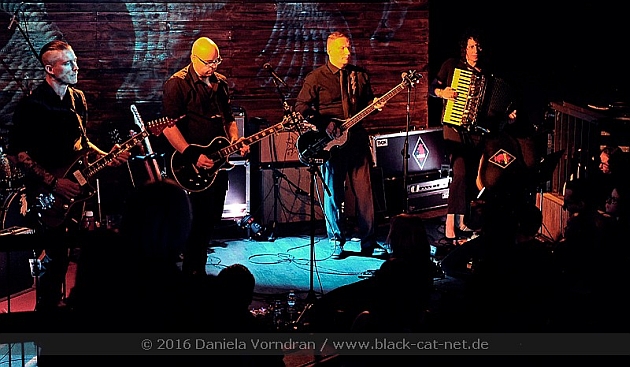 Music & Performance

At this concert tour in autumn, they presented their latest album, 'The Hyperion Machine'. Jérôme Reuter had four musicians who accompanied him: Natascha at the accordion, Laurent at the drums, Eric as a guitarist, and Patrick at the bass. The concert hall was overcrowded when the band appeared whispering and submerged in a mystical blue light. Jérôme's voice was outstanding as usual, Natascha's accordion enchanting, but the drums were way too loud, something that all visitors near me agreed about. They played mostly new songs, but, e.g., as fifth song the beautiful 'To teach Obedience' from their album 'Die Aesthetik der Herrschaftsfreiheit' (2011). Before playing their next song, Jérôme gave a warm welcome to all visitors and thanked them for appearing numerously.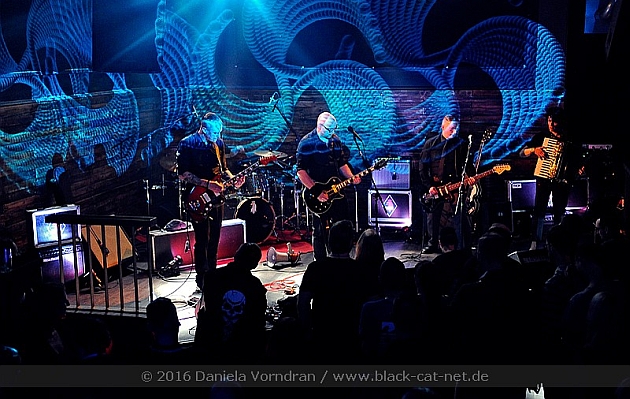 He thanked also the responsible persons for light and sound. The light effects were really good, changing between smooth white light and projections of roses accompanying soft ballads, red light during more aggressive songs and a magical blue light. After playing a total of 14 songs, a beautiful mixture between quiet and sad ballads, and songs reminding of military marches, Jérôme announced that they had to leave the stage soon because of a party starting at the Club later. But due to the enthusiastic applause of the public, they reappeared nevertheless and played five songs of encore, one of them the highly acclaimed 'Querkraft', taken from the album 'Confessions D'Un Voleur D'Ames'. A very nice concert with outstanding vocals, guitars and accordion and a quiet, but devoted audience.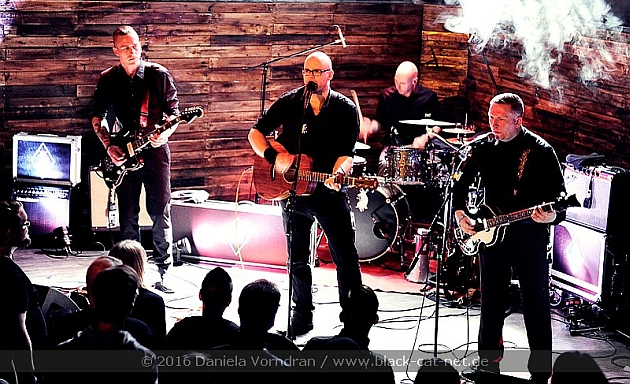 Setlist (Autumn 2016)

01. Transference
02. Brandtaucher
03. Torture Detachment
04. Skirmishes
05. To Teach Obedience
06. Celine in Jerusalem
07. On Fire
08. Assassins
09. Farewell to Europe
10. Fragments
11. Mine
12. Stillwell
13. Secret Germany
14. Birds of Prey
15. Automation
16. Neue Erinnerung
17. Das Feuerordal
18. Accidents
19. Legacy of Unrest
20. Querkraft
21. Reversion
22. Swords to Rust
Rating

Music: 9
Performance: 8
Sound: 6
Light: 9
Total: 8 / 10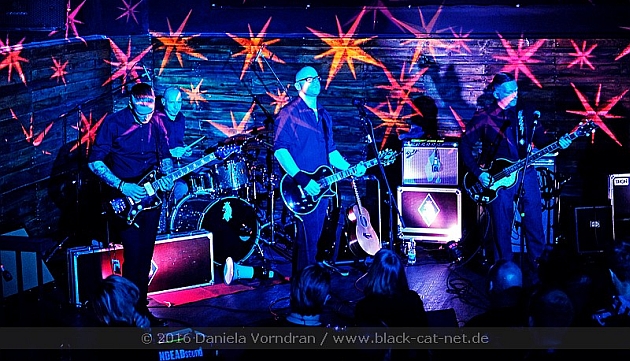 All pictures from Bochum by Daniela Vorndran (
http://www.vorndranphotography.com
/
http://www.facebook.com/blackcatnet
)