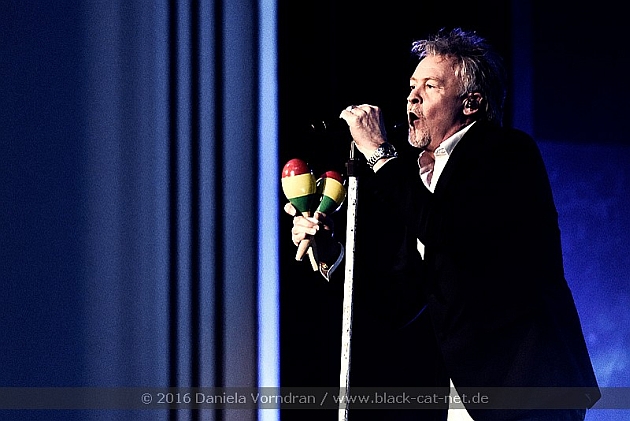 Lichtburg, Essen, Germany
31st October 2016
Paul Young & Bastian Baker

With a new album just launched, the British singer/ songwriter, who is known for so many hits back in the 80's, is busily touring. And on this evening, he performed in the beautiful movie theatre Lichtburg in Essen. I was very much looking forward to finally see the musician with the extraordinary voice live for the first time.
Bastian Baker
Originally the young singer/ songwriter from the French part of the Switzerland was out to be a professional hockey player. But these plans changed on a birthday party where he met Patrick Delarive and plans were made to pursue a musical career instead. Already his first single, 'Lucky', caught attention and was air played and he was asked to perform at Montreux Jazz Festival on the off festival stage. The first album, 'Tomorrow may not be better', then was released in 2011. His second album, 'Too old to die young', followed two years later. He won three Swiss Music Awards and performed at the NRJ Music Awards in 2013. His early success lead to extended tours around the world.
https://www.bastianbaker.com
/
https://www.facebook.com/bastianbaker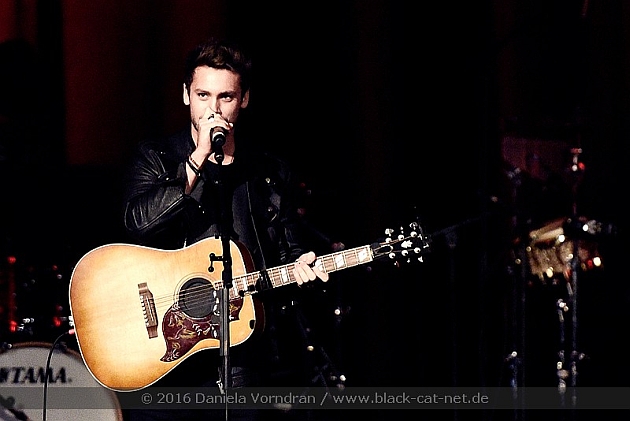 Music & Performance

On this evening, BASTIAN BAKER was opening act with an acoustic set, appearing on stage with his acoustic guitar. With his charming French accent, he addressed in German to the audience. He convinced with a good singing voice though a bit hoarse in the high keys but this had a special charm as well. He proved that his voice is powerful enough to reach the last rows even when he came for one song in front of the stage without his microphone. The whole performance was quite entertaining not only for the songs but also for the little stories he was telling in between. And so it was no wonder that every song was rewarded with a big applause.
Setlist

01. Teach me how to fly
02. Give me your heart
03. At first I had to ask twice for your name
04. There ain't no love
Rating

Music: 7
Performance: 7
Sound: 9
Light: 6
Total: 7 / 10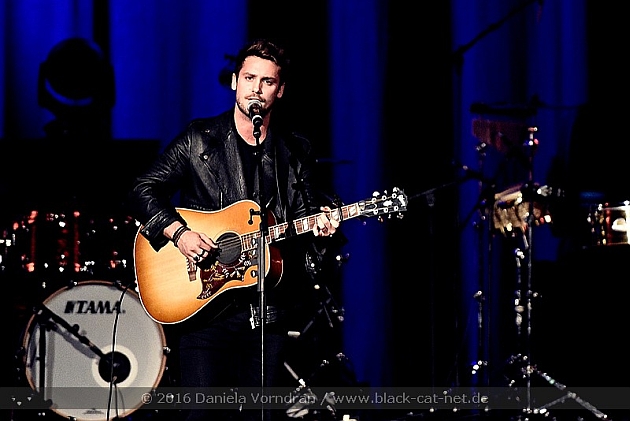 Paul Young

Already with his band Q-TIPS, PAUL YOUNG gained some prominence. But after leaving the band in order to pursue his solo career he became successful with his hit single 'Wherever I lay my hat', a cover version of the MARVIN GAYE song. His debut album, 'No Parlez', reached the first place in the British charts in 1983. He also won the British award three times in the eighties. Because of some problems with his vocal chords he was forced to pause for a while in 1984. After this break he made it to sing with the all-star charity project BAND AID for the song 'Do they know it's Christmas?'. He also appeared at the 'Nelson Mandela 70th Birthday Tribute' in 1988 and at the 'The Freddy Mercury Tribute Concert' in 1992. Later on, in 1995, he founded the Tex- Mex band LOS PACAMINOS together with some friends, a side project with a completely different music style where he is not the main singer but can perform with the band members just for fun and the love for music. With his solo project, the singer with the recognisable voice now focusses more on the Soul genre. For his live shows he has Jesper Mortensen (drums), Annika Askmann (percussions, backing vocals), Christian Warburg (guitar), Mikkel Risum (bass) and Peter Dencker (keyboard) on board.
http://paul-young.com
/
https://www.facebook.com/PaulYoungOfficial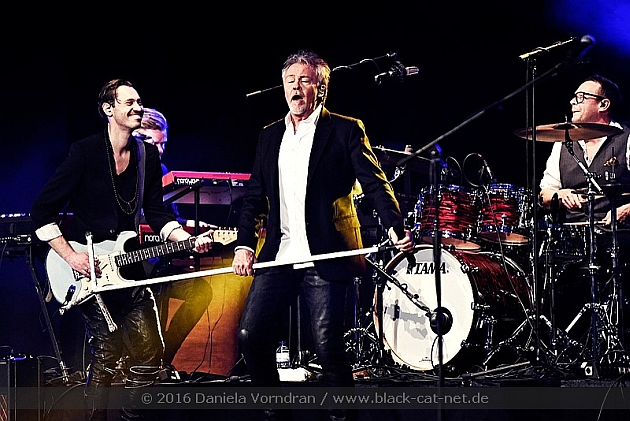 Music & Performance

Not long after BASTIAN BAKER left the stage, PAUL YOUNG's band appeared on stage and started to play the first tunes of 'Love of the common people' when PAUL entered the stage under a big applause. Right from the beginning you could hear that his renowned voice has drastically changed. It is known that with age the voice gets lower and I don't know if he maybe had to deal with a cold or just didn't give his vocal chords a proper warm-up like classically trained singers do. But I found his singing performance on this evening a bit disappointing. Besides this he apparently was in a pretty good shape and rocked the place. Though he is touring now with his new album 'Good thing' he preferred to play the safe card by mainly singing his greatest hits with only a few new songs in-between. But anyway the audience loved the show and sang along to the well-known and beloved songs and rewarded each song with a great applause. And of course whenever he asked the fans to clap their hands or sing the refrain they all did. After the quite rocking 'Get em up Joe' he left the stage while his band played an instrumental intermezzo before he returned for the last two songs. But of course the audience demanded an encore and so he, with an acoustic guitar, and his band returned. Before he started to play the first song of the encore he stated that too many wonderful musicians died this year and therefor he decided to perform a DAVID BOWIE cover which was really a taking a bow to this amazing late musician.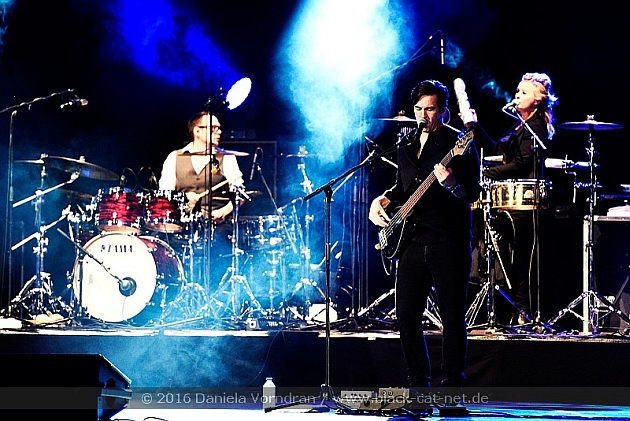 Two more songs followed and finally at the very last one many people left their seats in order to dance and sing along before PAUL YOUNG and his band left for good. Unfortunately there was no merchandise stand which was really a pity as I'm sure that many of the fans would have loved to buy at least the new album. For a musician being so long in the business I found it quite striking not to have it when even the supporting act was selling his new album.
Setlist

01. Love of the common people (JOHN HURLEY cover)
02. Some people
03. Love will tear us apart (JOY DIVISION cover)
04. No parlez
05. Wherever I lay my hat (MARVIN GAYE cover)
06. L.o.v.e
07. SYSLJFM
08. Senza una donna (ZUCCHERO cover)
09. Slipped, tripped and fell in love
10. Now I know what made Otis blue
11. Everything must change
12. Get em up Joe
13. Band intermezzo
14. I'm gonna tear your playhouse down (ANN PEEBLE cover)
15. Everytime you go away (DARYL HALL cover)
---
16. Starman (DAVID BOWIE cover)
17. Can't get next to you
18. Come back and stay (JACK LEE cover)
Rating

Music: 6
Performance: 9
Sound: 9
Light: 8
Total: 8 / 10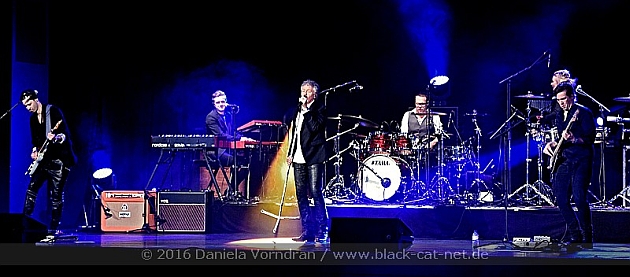 All Pictures by Daniela Vorndran (
http://www.vorndranphotography.com
/
http://www.facebook.com/blackcatnet
)