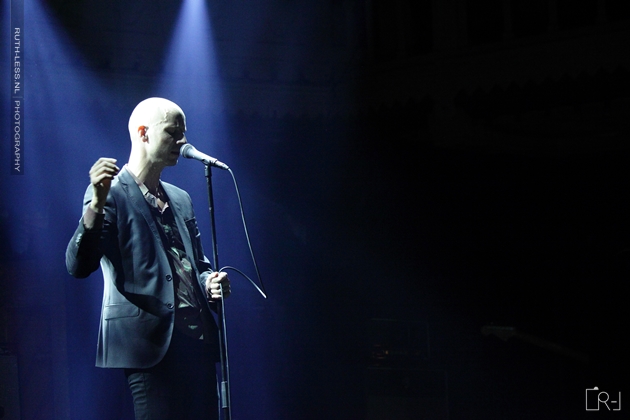 Paradiso, Amsterdam, The Netherlands
17th November 2016
Sivert Høyem, Luke Elliot

The Dutch obviously cannot get enough of Mr. Sivert Høyem and his band. After a successful series of concerts earlier this year and some festivals this summer, the master of dark gloomy blues rock is back to play at our very own temple of pop: Paradiso Amsterdam. For those unfamiliar with the place: Paradiso is an attractive former church building that was turned into a cultural centre and music venue in 1968.
Luke Elliot

Luke Elliot is an American singer-songwriter and composer, who's musical style is described as dark, crooning and melancholic. Elliot released his debut EP 'Death of a Widow' in 2010. After playing the small bar scene in New York for some time, Elliot and his band started to make a name and began headlining more popular venues. Subsequently, the path of life led him to Norway where he made successful steps in his musical career; found his backing band, toured, appeared on national television and recorded his debut album 'Dressed for the Occasion'. The LP was released in the summer of 2016. Luke Elliot is touring this fall with Sivert Høyem in Germany, Austria, Switzerland and Norway with a follow up headlining tour in Europe in January 2017.
www.lukeelliot.com
/
www.facebook.com/lukeelliotmusic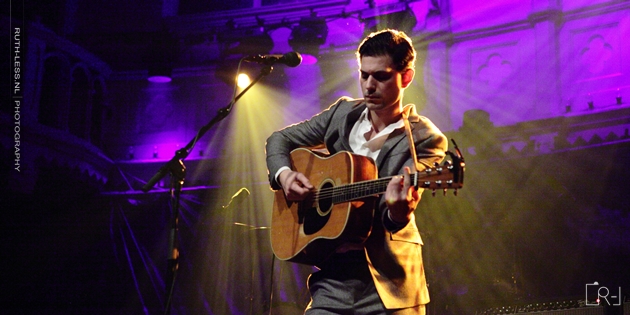 Music & Performance

While most people are still making their way through rain and terrible traffic throughout Amsterdam, Luke Elliot picks up his guitar to introduce the early birds to his music. From the start, he easily manages to capture the attention of the audience with 'Trouble', a melancholic guitar song that has drama written all over it. Elliot plays a selection of songs from his debut album 'Dressed for the Occasion' such as the slow and lingering 'People like you' and the more grand and compelling 'The Great Rondout Train Robbery'. His style is moody and residing at times, but makes you feel restless and rushed in other moments. After a couple of songs, Mr. Elliot takes his place behind the piano, beautifully lit out in the surroundings of Paradiso. He plays 'A prayer for Saint Rita' and concludes his short set with 'Let it rain on me'. If you agree with me that LUKE ELLIOT already makes an impression in a solo setting, imagine he will be back in January at Paradiso with a full band; make sure to check that one out!
Setlist (incomplete)

Trouble
People Like You
The Great Rondout Train Robbery
A Prayer For Saint Rita
Let It Rain On Me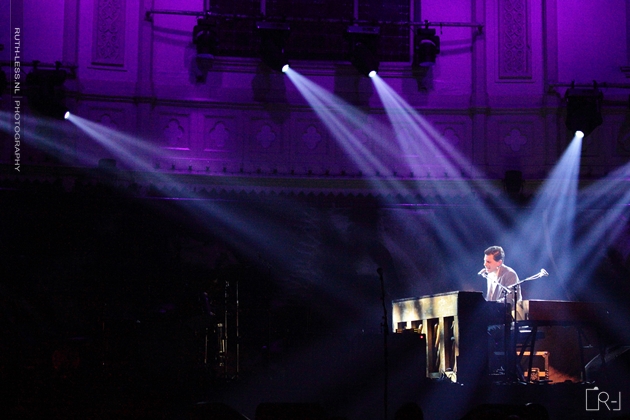 Sivert Høyem

Sivert Høyem is usually introduced as a Norwegian singer, known as the vocalist of former rock band MADRUGADA. However, with his track record of successful solo albums, we can suffice by mentioning his efforts after the sudden and unfortunate end of MADRUGADA. Sivert was involved in a project called THE VOLUNTEERS with whom he released the album 'Exiles' in 2006. At that time, he already took off as a solo artist: 'Ladies and Gentlemen of the Opposition' (2004), followed by 'Moon Landing' (2009) and 'Long Slow Distance' (2011).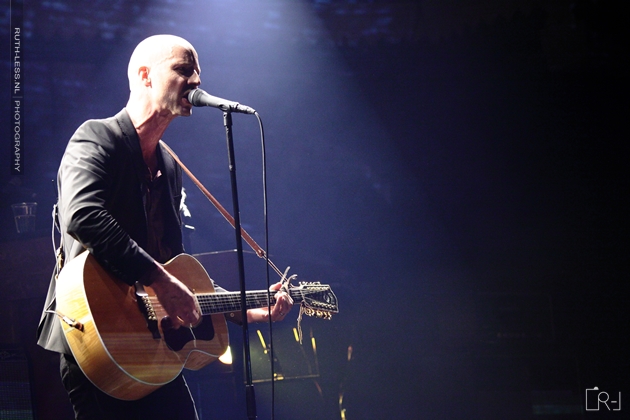 In 2010, Sivert Høyem also launched the song 'Prisoner of the road' to raise awareness for the Norwegian Refugee Council. In 2014, his 5th studio album 'Endless love' was successfully released followed by an extensive European tour. Only two years later, this album got an even more glorious follow up with the release of 'Lioness' earlier this year. Sivert Høyem is supported by his band comprised of Cato Salsa (guitar), Børge Fjordheim (Drums), Øystein Franzvag (Bass) and Christer Knutsen (Guitar/keys/backing vocals).
www.siverthoyem.com
/
www.facebook.com/sivert.hoyem
Music & Performance

Paradiso has properly filled up as Sivert Høyem enters the stage on the ominous tunes of 'The Boss Bossa Nova' from his latest album 'Lioness'. Right after, we take a leap in time with a MADRUGADA song 'Belladonna' from the successful album 'Industrial Silence'. The audience seems eager to get submerged in that characteristic dark pool of melancholic blues rock; every note produced on stage is grabbed like a lifeline. After a friendly chat with the audience, Sivert continues with the more uplifting and energetic 'Black and Gold' song which was featured as a soundtrack of a Norwegian thriller series.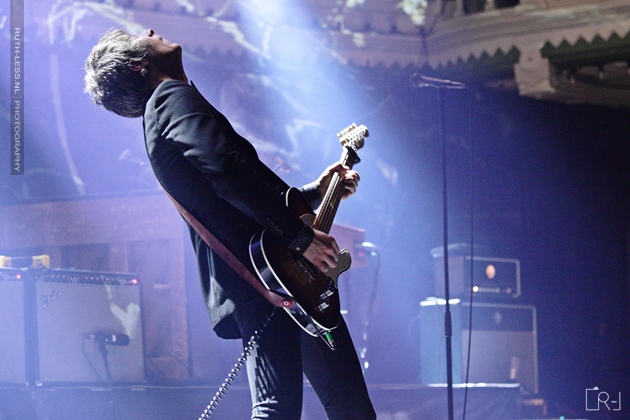 Tonight's setlist is a back and forth between old and new songs with no particular focus except being well balanced from lingering dark ballads ('it belongs to me' in a beautiful version with nice guitar work by Mr. Salsa and 'honey bee'), more cheerful up tempo songs ('into the sea', 'give it a whirl') and some heart-breaking drama ('prisoner of the road' and 'The Riviera of Hades'). As usual, Sivert Høyem's vocals are in perfect shape and the emotion he puts into every song is unparalleled, probably making several knees go weak in the audience. Old times were reborn with a selection of MADRUGADA songs, to the delight of long-time fans. It is known that Sivert Høyem can handle himself perfectly in a solo setting.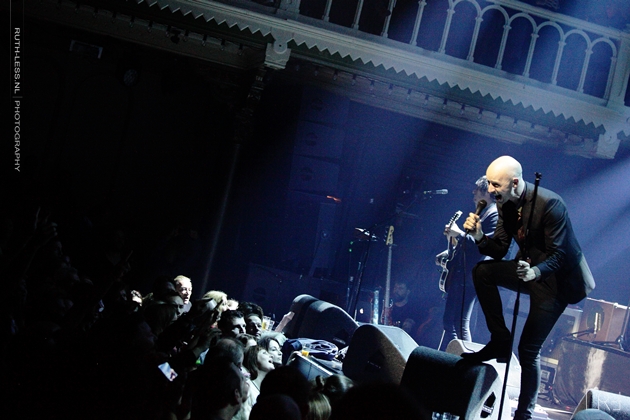 However, the band, carefully staying out of the spotlight most of the time, brings about a different and more energetic dynamic that should not go unnoticed: Cato, Børge, Øystein and Christer are excellent musicians. The set concludes with the beautiful single 'Sleepwalking man' after SIVERT already announces they 'might' come back for an encore. And an encore we get with some golden oldies: 'The Kids are on High Street', 'Northwind' and the simply dramatic 'Electric'. And so this wonderful evening really comes to an end with nothing less than a 'Moonlanding'. The band rightfully receives an enormous applause, probably already thinking about enjoying a beer and whatnot in Amsterdam later on…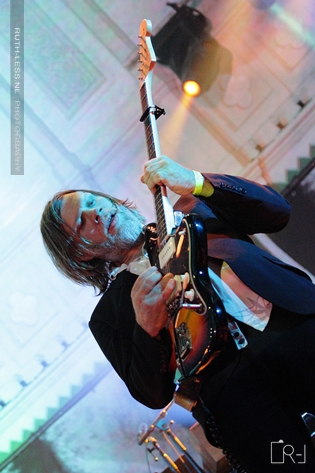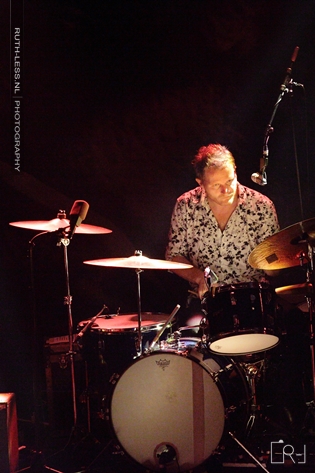 Setlist

01. The boss bossa nova
02. Belladonna (Madrugada song)
03. Black & Gold
04. Lioness
05. January third
06. It belongs to me
07. Riviera of Hades
08. Honey Bee (Madrugada song)
09. Prisoner of the Road
10. Into the Sea
11. Görlitzer Park
12. Give it a Whirl
13. Majesty (Madrugada song)
14. Sleepwalking man
---
15. Kids are on High Street (Madrugada song)
16. Northwind (Madrugada song)
17. Elextric (Madrugada song)
18. Moonlanding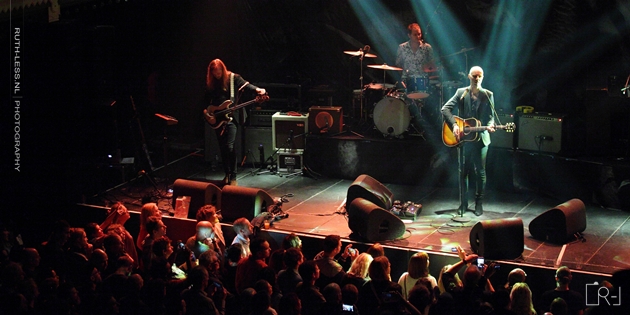 All pictures by Ruth Mampuys (
www.ruth-less.nl
)