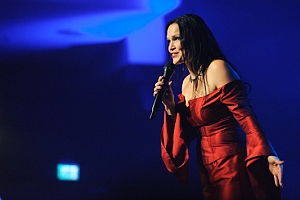 Place Sibelius Hall, Lahti, Finland
19th December 2016
Tarja Turunen

Ex-NIGHTWISH singer TARJA TURUNEN is somewhat unique as she intends to balance between classic and rock performances. It is a tradition for her to have a Christmas concert somewhere in Finland. In 2015 it was Helsinki, in 2016 the concert was announced in Lahti, a small city within one hour of train ride. Its Sibelius Hall is often used as large venue "close enough" to the capital, so it is not unusual for Helsinki locals to drop for an evening to Lahti for an event. The place uses computer-controlled acoustics and holds everything from subculture gatherings to Russian Ballet Galas.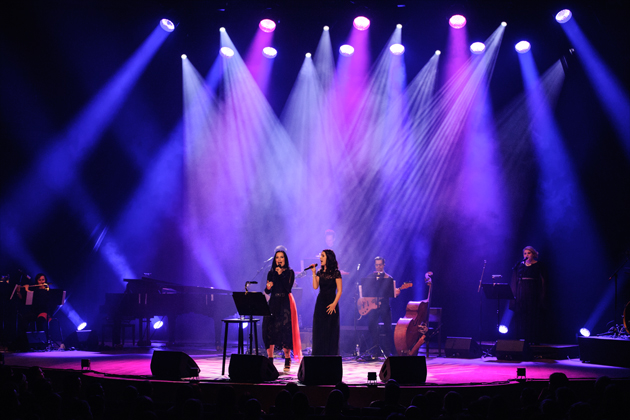 For the occasion, the stage was covered in some theatrical drapery. The concert had featured a small 7-person orchestra - including a usual companion on most of Tarja's concerts, cello player and former APOCALYPTICA member Max Lilja - and three guest vocalists: winner of Voice of Finland 2016 Suvi Åkerman, winner of same show from 2015, Miia Kosunen, and Olli Lindholm, well-known Finnish singer specializing in retro-classical pop repertoire.
http://tarjaturunen.com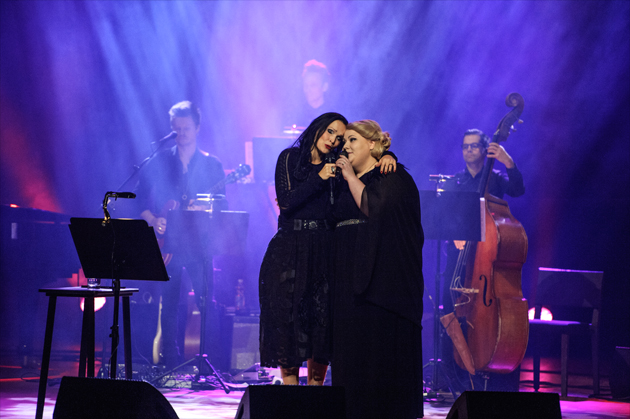 Music & Performance

The acoustic of the hall is quite descent so the sound quality was quite great. The concert was in fact devoted to the 10-years anniversary of the 'Henkäys ikuisuudesta' ('Breath from Heaven', 2006) release that had achieved platinum status and was, with one exception, composed from covers of classical (in broad sense) and Christmas songs. The setlist covered the whole album plus a few more songs. As usual, Tarja featured two luxurious design dresses on stage.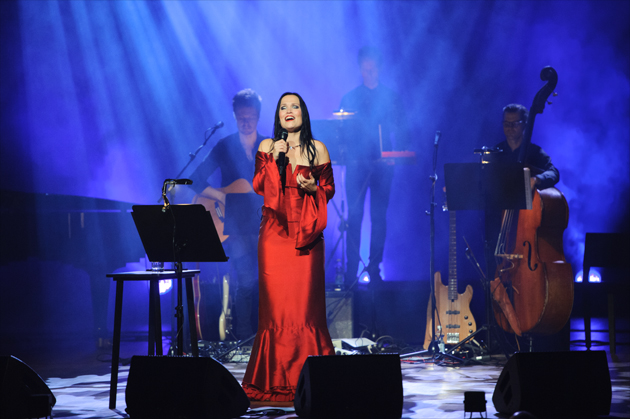 It is always a pleasure to hear Tarja performing classical songs, albeit even after so many years it makes me reflect of how much more beauty could be created should Tarja be able to produce more work with NIGHTWISH. I would describe the impressions from concert as reminiscing of the Christmas spirit, making one feel warm and relaxed while immersed in the live sound of evergreen classics performed by a great singer. Very pleasing, but also very different from the energetic drive one can expect from a rock gig. One thing I note in Christmas concerts of Tarja is a generally calm tone of the whole set, while I am convinced that having a good mix of calm and fast songs would bring impression on next level.
Setlist

01. Mökit nukkuu lumiset
02. Quia Repexit
03. Ave Maria
04. Varpunen jouluaamuna (Zacharias Topelius cover)
05. Jo joutuu ilta
06. Happy Xmas (War Is Over) (John Lennon & The Plastic Ono Band cover)
07. Kuin henkäys ikuisuutta
08. Happy New Year (ABBA cover)
09. The Eyes of a Child feat. Suvi
10. Christmas Song Miia
11. Have yourself Suvi and Miia
12. You Would Have Loved This (Cori Connors cover)
13. Mary's Boy Child
14. Kun joulu on
15. En etsi valtaa, loistoa
16. Walking in the Air (Howard Blake cover)
---
17. Jouluyö, Juhlayö (Silent Night) (Joseph Mohr & Franz Gruber cover)
Rating

Music: 7
Performance: 8
Sound: 9
Light: 7
Total: 8 / 10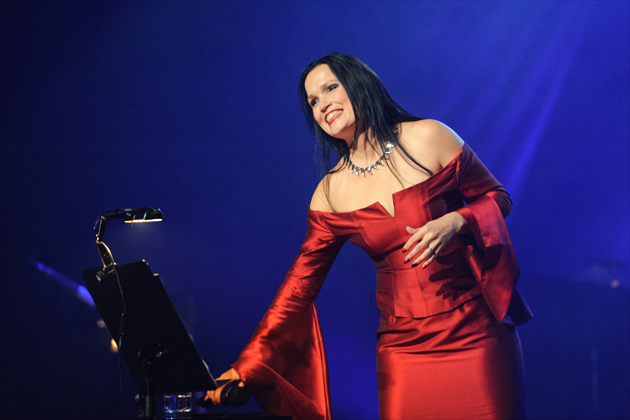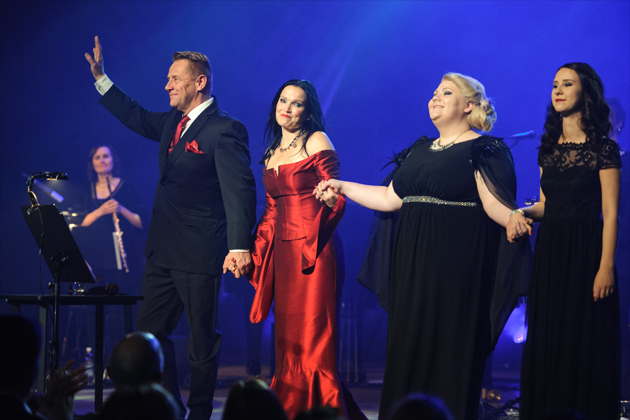 All Pictures by Askar Ibragimov