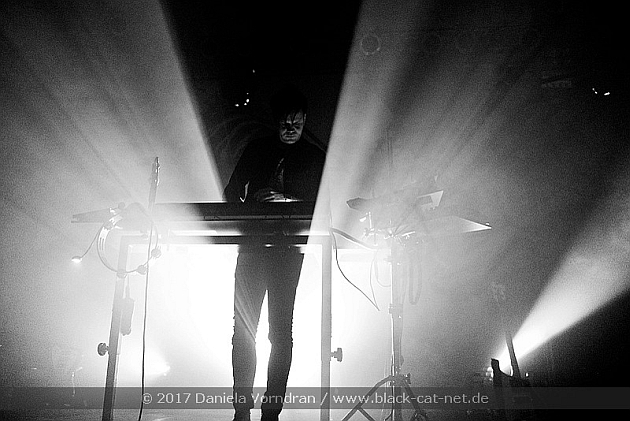 Essigfabrik, Cologne, Germany
1st February 2017
Trentemøller & T.O.M. and his Computer

A night of Danish electronic mixtures at the Essigfabrik! TRENTEMØLLER brought his latest album, 'Fixion', to the good people of Cologne. And, like the album, it's a warp-speed assembly of a million different sounds, but with the added spice of five performers ready to session like their lives depend on it. T.O.M AND HIS COMPUTER presented 'Small Disasters', his latest EP, as opening act.
T.O.M. and his Computer

T.O.M AND HIS COMPUTER is the most recent alias for Copenhagen based producer & DJ Thomas Bertelsen. He started out many years ago by looping and creating beats on his four-track tape recorder and playing as DJ resident at many dancehalls in Copenhagen and Scandinavia. Although his music is computer based, it may be hard to categorize just as electronic music. While performing Thomas mixes various pieces of electronica, Lo-Fi guitars, vocal samples and cinematic soundscapes. He produced two albums (with Lulu Rouge) and a number of songs, edits and remixes. Now for the very first time, T.O.M AND HIS COMPUTER presents his very own music for a live audience.
https://www.facebook.com/tomandhiscomputer
/
https://soundcloud.com/t-o-m-and-his-computer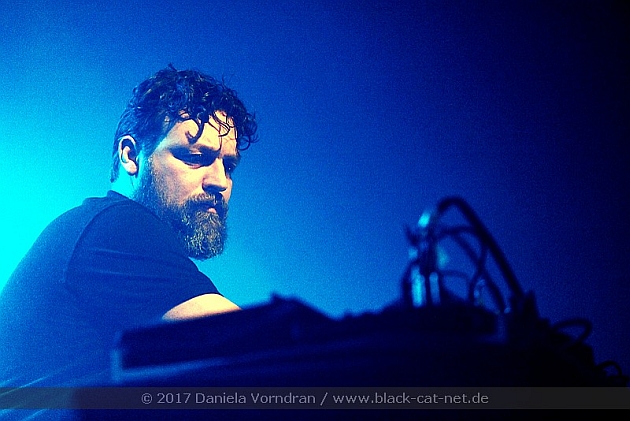 Music & Performance

T.O.M AND HIS COMPUTER has been the opening act for TRENTEMØLLER on the recent live tours throughout Europe and the USA. On stage, Thomas is a one man show on a DJ style setup. Standing in the middle of the stage behind this long table, this talented Danish artist ensembles loops and sounds on his electronic gear on the fly. The setlist started with some white-sound-oceanic ambient. Song after song the rhythm and energy increased; taking the public to kind of hypnotic state of mind. He looked very concentrated on his equipment. A few times he was dragged by public's cheering to respond with approval gestures to some really great atmospheric and explosive momentums. TRENTEMØLLER presented 'Small Disasters', his debut EP on TRENTEMØLLER's label In My Room! Mixing unusual musical elements, this EP is a perfect example of what this artist is capable for.
Setlist

01. Intro
02. Cello Bender
03. Basement
04. Doomed Monday
05. Uhhish
06. Playing In The Night
07. Hanoi Golden Rice Hotel
08. Organ
09. Eighty Four
10. Girl A Go Go
Rating
Music: 7
Performance: 7
Sound: 8
Light: 7
Total: 7.2 / 10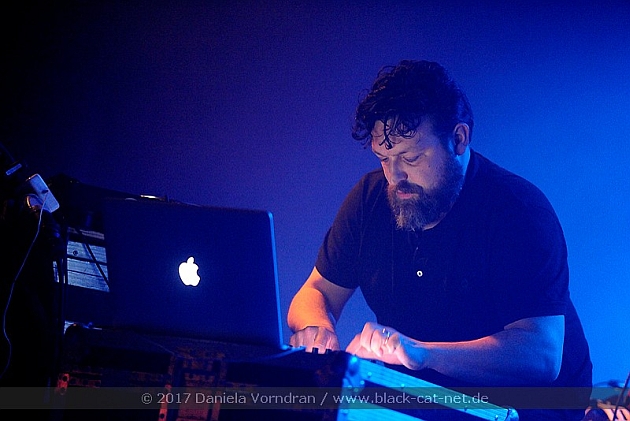 Trentemøller

TRENTEMØLLER is the stage name of Anders Trentemøller Andersen (born October 16, 1972 in Taiping), a Danish composer, producer and musician. He has released numerous EPs and four studio albums: 'The Last Resort' (2006), 'Into the Great Wide Yonder' (2010), 'Lost' (2013) and 'Fixion' (2016). He has also remixed several Danish and foreign artists including David Lynch, The Knife, Depeche Mode, Franz Ferdinand, Royksopp, M83, The Drums, The Die, UNKLE, Modeselektor, The Soft Moon, Moby, Pet Shop Boys, Robyn, The Raveonettes, Chimes & Bells, Mew, Efterklang. In the summer of 2013, TRENTEMØLLER supported DEPECHE MODE on their "Delta Machine world tour", taking him to stadiums around Europe. He also made appearances at Melt, Dour, Pitch and Zurich Open Air. In 2014, Anders composed the theme for the AMC series Halt and Catch Fire. His fourth album, entitled 'Fixion', released on 16 September 2016, featured vocals by Marie Fisker, Lisbet Fritze and Jehnny Beth.
https://www.facebook.com/trentemoller
/
http://www.trentemoller.com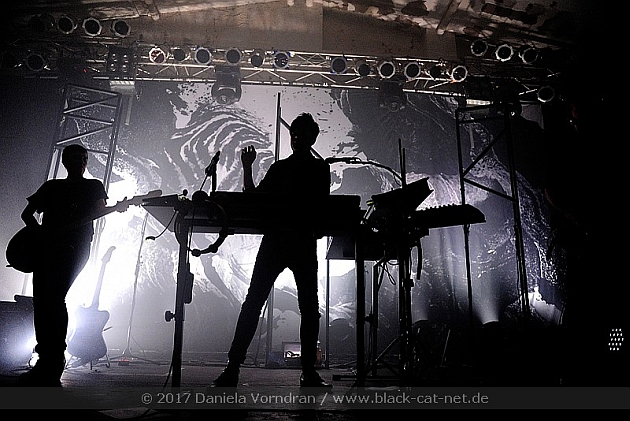 Music & Performance

Danish musician Anders Trentemøller emerged seven years ago as a dance-music producer, before shifting to embrace indie-rock tropes. His third studio album, 'Lost', was a spectral, digital-driven rumination that would have fitted immaculately on art-pop label 4AD in the late 80s, alongside dreamers such as the Cocteau Twins, This Mortal Coil and His Name Is Alive. Nevertheless, TRENTEMØLLER clearly still fancies himself as a rock star and has recently played the world's stadiums with his full band supporting DEPECHE MODE. With clean basslines and hissing synthetic snares, TRENTEMØLLER doesn't let his influences as radicalized, leaving himself with little agency of his own. It's all handsomely modernized and there are bright-ish moments, like the bleak dancehall syncopation on 'My Conviction', or the affectingly earnest ballad 'One Eye Open' – but the latter's resemblance to JOY DIVISION's atmosphere, right down to the sweeping twinkles and trudging bass, is evident. 'November' and 'One Eye Open' gently kick things off. As the smoke clears, the Dane cuts an eerie figure, and there is something altogether quite fashionably freakish about his demeanour as he hunches back and forth wrestling his synthesizer.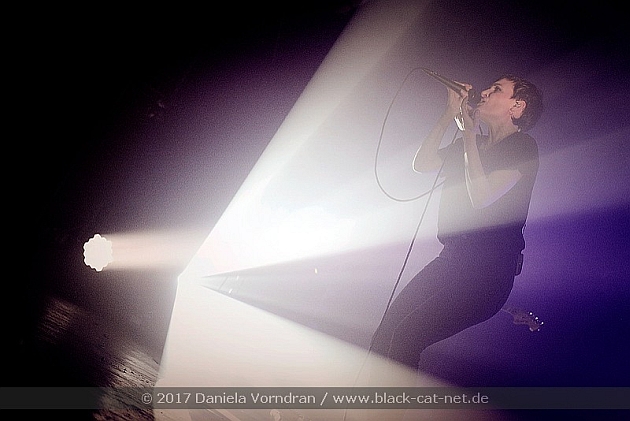 Mysterious 'Never Fade' followed as the band emerges on the dimly lit stage, with only the occasional burst of white light offering a glimpse of their features. Then a few years back with 'Shades of Marble', the trailer music of Pedro Almodovar's movie 'The Skin I Live In'. And when Beth frostily delivers the words "commit yourself" and the full low frequency force of 'My Conviction' takes hold, we are treated to an exhilarating moment. The audience made no bones about it. The sixteen song setlist, eight from the new album 'Fiction' and the other half mostly from his last two albums left me a general sense that he piles it on a little thick at times, smacking of a complacent mastermind. But there is no denying that, while this is frustratingly true, his courage to explore new ideas still yields an intriguing, if not flawless live show.
Setlist

01. November
02. One Eye Open
03. Never Fade
04. Shades of Marble
05. My Conviction
06. Redefine
07. Trails
08. Complicated
09. River In Me
10. Miss You
11. Still on Fire
12. Circuits
13. Vamp
14. Moan
15. Where the Shadows Fall
---
16. Take Me Into Your Skin
Rating

Music: 8
Performance: 9
Sound: 9
Light: 8
Total: 8.5 / 10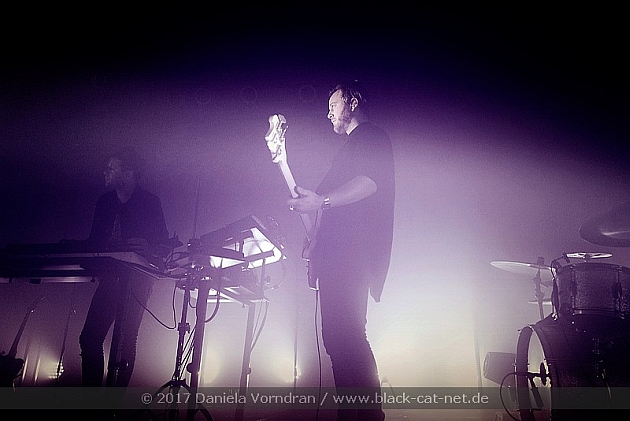 All pictures by Daniela Vorndran (
http://www.vorndranphotography.com
/
http://www.facebook.com/blackcatnet
)