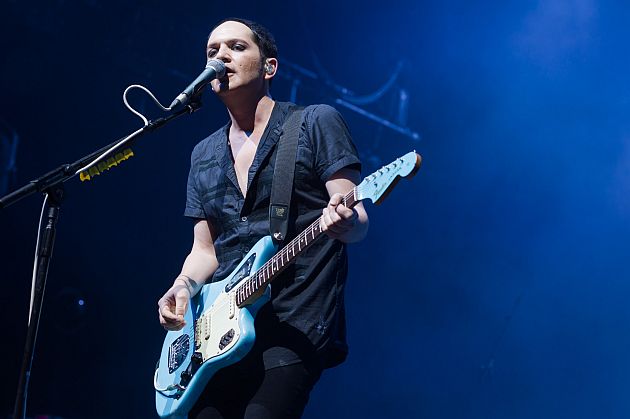 La Foire aux Vins d'Alsace Festival, Colmar, France
5th August 2017
Placebo, The Jacques

Tonight we are not only celebrating 20th years of PLACEBO, we are also celebrating the 70th anniversary of the Colmar Wine and Food Fair, the "Foire aux Vins d'Alsace", including a Pop and Rock festival. In the beginnings it was a festive event with wine-tasting, supplemented by gastronomy and presentations of new agricultural and wine-growing techniques. In 1958 the first music festival program with several artists was launched. The story of success continues until now and the festival is famous beyond the Alsace. And also the location is extraordinary, an amphitheatre with a shelter and view to the beautiful mountains Vosges.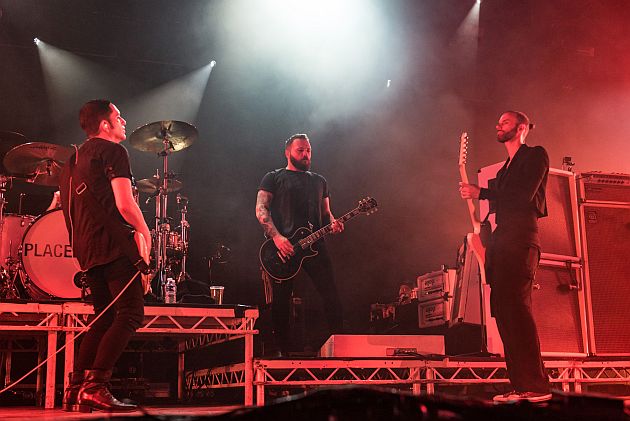 The Jacques

The Indie Rock / Britpop band, founded in Bristol 2014 consisting of four members (Fin O'Brien, Elliott O'Brien, Will Hicks, Harry Thomas), opened the concert at 7:30. With their energy, spirit and very own style they catch the attention of the audience very well. In my eyes a very good selection for the support. The Jacques played 60 minutes. https://www.facebook.com/TheJacquesBand / https://www.thejacques.co.uk
Placebo

At 9.00 o'clock the 20 years birthday party of
PLACEBO
started with the new released music video 'Every you and every me', already produced in 1998. It shows the old formation of PLACEBO with Brian, Stefan, Steve Hewitt and Robert Schultzberg at the Gemini Club - a casino, where strange things happen. The audience is already in a good mood and standing and clapping their hands. A 20 year flashback band history movie follows. Now it is time for PLACEBO to enter the stage with their first hit 'Pure Morning' surrounded by three screens at the main stage and two on the outer side, showing live projections and pieces of old music videos. The sound in the theatre is just phenomenal and invites to dance. Brian welcomes the audience with a smile and in French.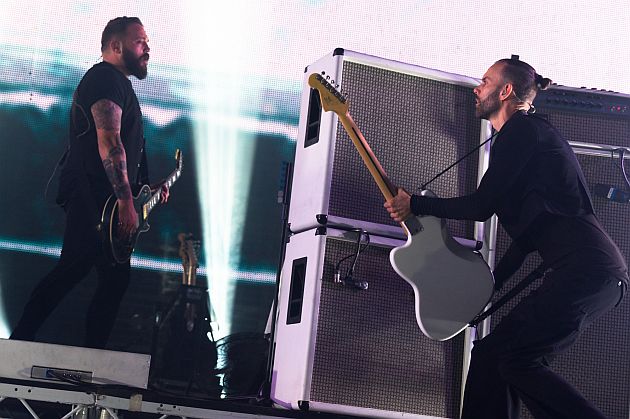 PLACEBO takes us on to a journey playing all their new and old hits. For instance the new song 'Jesus Son' written for Molko's son, or 'Too many friends' and '20 years' with Stefan on piano and Angela Chan on the violin. 'Devil in the details' with psychedelic and colourful projections and 'Exit wounds' hit us very emotional. One of the highlights for this evening is 'Protect me from what I want' sung in French by Brian, especially for tonight's audience. 'Without you I'm nothing', the duet with David Bowie, closes the more melancholic part of the concert, in the back screen pictures of David and the band are shown, remembering the good old times. Time to dance with 'What it's worth' and 'Special K'. Much too soon the last part with 'Song to Say Goodbye' and 'Bitter End' follows. We don't want to go home and end in standing ovations.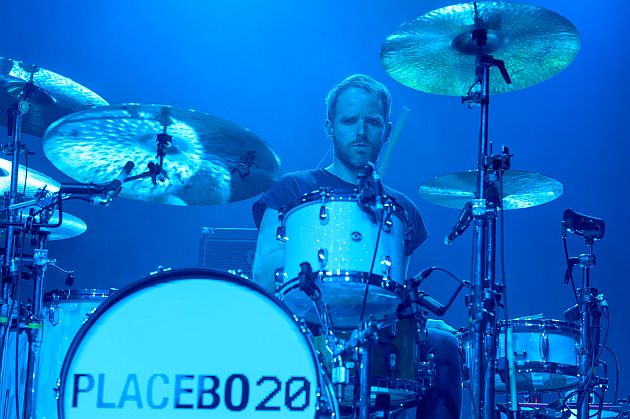 PLACEBO returns for an encore including their first hits 'Teenage Angst' and 'Nancy Boy', Stefan is holding a guitar with rainbow colours in the air and celebrates the whole song. An outstanding and fantastic concerts ends with the song 'Running up that hill' and a glass of tasteful Alsace wine. http://www.placeboworld.co.uk / https://www.facebook.com/officialplacebo
Setlist

01. Pure Morning
02. Loud Like Love
03. Jesus' Son
04. Soulmates
05. Special Needs
06. Too Many Friends
07. Twenty Years
08. I Know
09. Devil in the Details
10. Space Monkey
11. Exit Wounds
12. Protect Me from What I Want
13. Without You I'm Nothing
14. 36 Degrees
15. For What It's Worth
16. Slave to the Wage
17. Special K
18. Song to Say Goodbye
19. The Bitter End
---
20. Teenage Angst
21. Nancy Boy
22. Infra-red
---
23. Running Up That Hill (A Deal with God) (Kate Bush cover)
Rating

Music: 10
Performance: 9
Sound: 10
Light: 10
Total: 9.8 / 10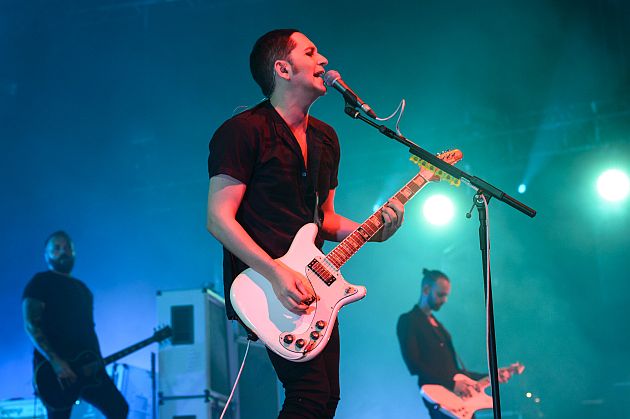 All pictures by Benoit Facchi