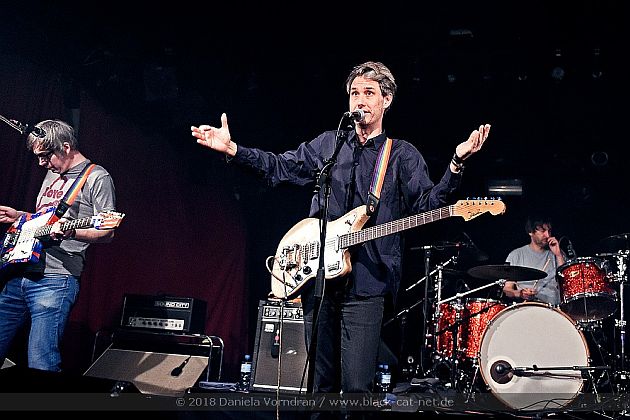 Sputnikhalle, Münster, Germany
7th March 2018
Tocotronic & Ilgen-Nur

There is no doubt that TOCOTRONIC has been one of Germany's leading Indie acts in the last two decades and godfathers of the so-called "school of Hamburg" style. On 7th March, the band played a sold-out show in Münster.
Ilgen-Nur

Support for TOCOTRONIC's spring tour is
ILGEN-NUR
, a young Hamburg-based band around singer Ilgen-Nur Borali. So far ILGEN-NUR only released a 5-track EP named 'No Emotions' which features "sad songs about growing up", as the 21-year old singer puts it herself. Often compared to KATE NASH or COURTNEY BARNETT, Ilgen-Nur Borali and her bandmates Paul Pötsch (drums) and Simon Starz (guitar) produce a mellow and poignant kind of Indie Rock. http://www.facebook.com/ilgennur.band
Music & Performance

I haven't heard before about ILGEN-NUR, to be honest, and although reading the name a few times in context with the TOCOTRONIC tour I never could really remember it. Maybe it wasn't the wisest idea to choose Borali's first name as the project's moniker? The gig at the Sputnikhalle was just as memorable as the band name. Some magazines may call her the new "Slacker princess" already, but as someone totally new to ILGEN-NUR the performance left me a little untouched.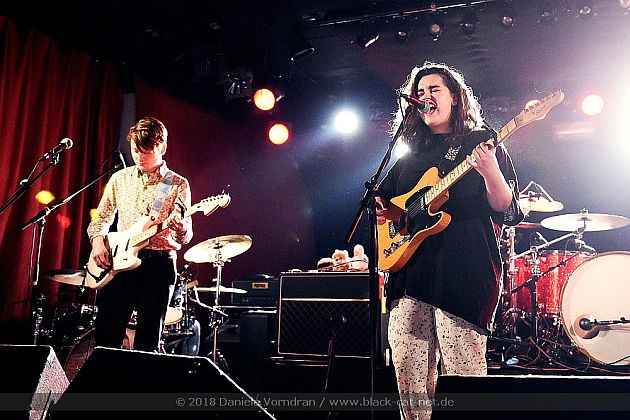 Perhaps it's the attitude of shoegazing Indie Rock not to build a connection with the audience but it was really a little weird that Borali's first address to the crowd was a complaint that there were so many wearer of glasses in the front rows, and that the glasses would reflect the stage lights and blind her. Uhm, seriously? The song 'Cool', the "hit" of ILGEN-NUR, eventually brought more life to the performance but with only one EP in their discography the gig ended after some 30 minutes. ILGEN-NUR are probably a promising act with quite some laurels in advance from the music press, but as live performers they have still a way to go. But maybe that's just me and the average TOCOTRONIC fan enjoyed it thoroughly. I just belong to this demographic...
Rating

Music: 7
Performance: 6
Sound: 8
Light: 7
Total: 7 / 10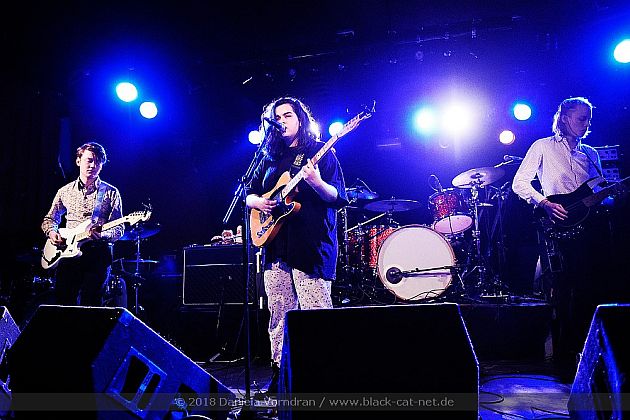 Tocotronic

Founded in 1993 in Hamburg by young students Dirk von Lowtzow (vocals, guitar), Jan Müller (bass guitar) and Arne Zank (drums),
TOCOTRONIC
quickly raise to fame as one of the leading acts of the "Hamburger Schule" (school of Hamburg) movement, a new wave of German-languaged Indie Rock in the late 1980s and early 1990s that nourished musically from (Post-)Punk, Folk, American College Rock and early Grunge, and British Shoegaze. Lyrically it gave voice to social criticism, was based on post-modern theory and often had a somewhat academic, decidedly leftist approach. While the first few bands and labels of the "Hamburger Schule" were in fact Hamburg-based, the movement wasn't restricted to the North-German metropolis. But the leading acts, such as DIE STERNE, BLUMFELD, DIE ERDE or DIE REGIERUNG, all had Hamburg roots and the two most influential record labels of the scene, L'Age D'Or and What's So Funny About, were based there, as well. L'Age D'Or was also the label which signed TOCOTRONIC in 1994 and released their debut album 'Digital ist besser' in 1995.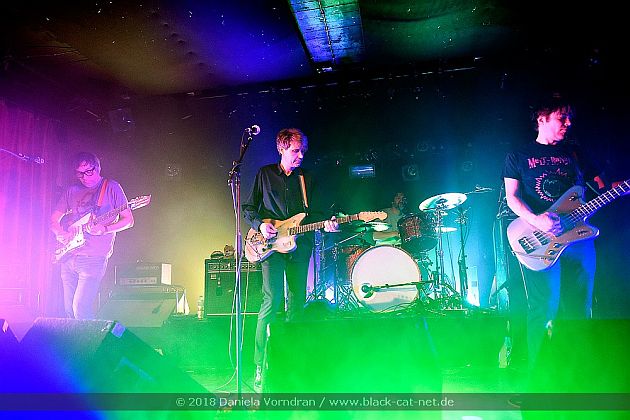 TOCOTRONIC's style consists of ironic sloganeering ("I want to be part of a youth movement") and almost diary-like songwriting, paired with a Lo-Fi Rock sound with elements Punk Rock and Grunge. With the album 'K.O.O.K.', released in 1999, TOCOTRONIC opened up their musical concept, included synths and strings and a catchier approach with Pop hooks, and soon became the darlings of Germany's student scene. The album also marked their first Top 10 entry in the German charts. Completed by American guitarist and keyboarder Rick McPhail, who has lived in Hamburg since the late 1990s, and the subsequent albums 'Pure Vernunft darf niemals siegen' (2005), 'Kapitulation' (2007) and 'Schall & Wahn', released in 2010, the band cemented their status as one of the leading Alternative acts in the German-speaking countries. Their latest output, their 12th long-player 'Die Unendlichkeit', was released in January 2018 and had a more direct and less heavy-headed, intellectual approach. Especially lyrically, as singer Dirk von Lowtzow wrote rather autobiographical lyrics for this album, which display him as a middle-aged man looking back at his youth and his salad days and the long way he's been coming. https://tocotronic.de / https://www.facebook.com/Tocotronic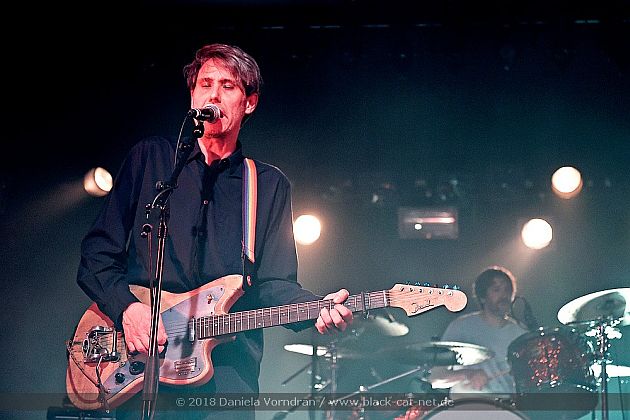 Music & Performance

The directness of the latest album surely also translated to TOCOTRONIC's live performance. Well, I was a newbie to TOCOTRONIC live, I've never been much of a fan although I liked the odd songs but when they play just around the corner I simply couldn't resist to see them live... While their studio work often sounds rather laid back and somewhat un-agitated, TOCOTRONIC generated a completely different level of energy on stage! After a symphonic intro playback the band entered the stage and started their show with a quick hello and the title track of their new album. Dirk von Lowtzow loves to communicate with the audience and does so in a very relaxed, at times dandy-like way. The music however was more pressing and beefier live, and the second song of the set, the album's self-referential lead single 'Electric Guitar', was a fine example for this.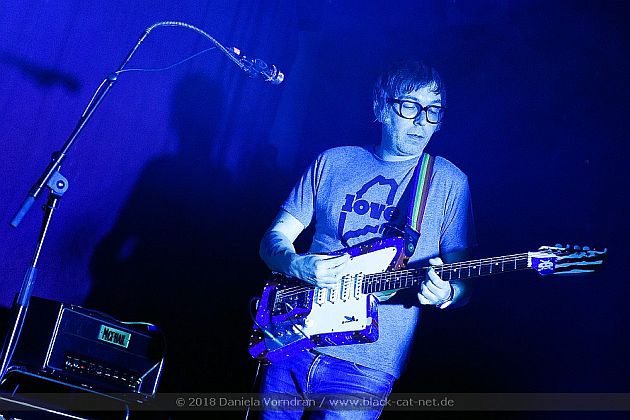 With the classic 'Let There Be Rock' TOCOTRONIC gave their audience, mostly thirty-somethings, a sign that they won't forget about their old stuff either but the crowd embraced the brand-new songs just as much as the classics. Dirk von Lowtzow's vocal style is rather narrative, more recitative than actually singing, technically speaking, and contrasted by Rick McPhail's guitar work, which was the prime source for the energy level of TOCOTRONIC's live performance. Presenting a lot of stuff from the new album along with old live staples such as 'Aber hier leben, nein danke' or 'This Boy Is Tocotronic', TOCOTRONIC finished their two-hour set with a three songs strong encore which also featured an unexpected highlight for me, the almost psychedelic 'Explosion'. No idea why this song was flying under my radar so far!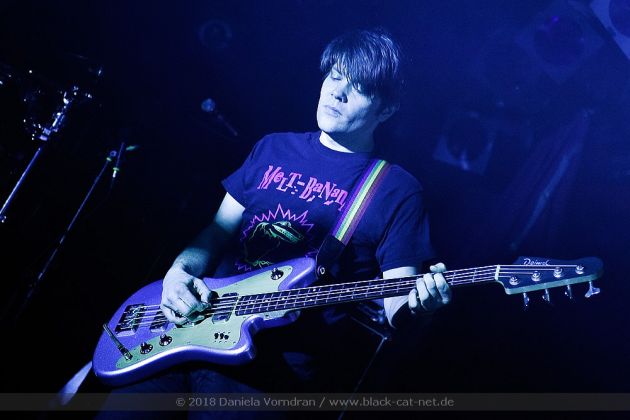 I came out of mere interest to this show and didn't expect much, just an interesting night with meeting some friends at my favourite club, but TOCOTRONIC proved that they are a different beast live on stage, and the experience wowed me a lot more than I would have thought!
Setlist

01. Die Unendlichkeit
02. Electric Guitar
03. Let There Be Rock
04. Drüben auf dem Hügel
05. Wie wir leben wollen
06. Bis uns das Licht vertreibt
07. Ich lebe in einem wilden Wirbel
08. Die Grenzen des guten Geschmacks 2
09. Aber hier leben, nein danke
10. Ich bin viel zu lange mit euch mitgegangen
11. Hey Du
12. This Boy Is Tocotronic
13. Unwiederbringlich
14. Zucker
15. Sag alles ab
16. Macht es nicht selbst
17. Das Geschenk
18. Alles was ich immer wollte war alles
---
19. Hi Freaks
20. Explosion
---
21. Letztes Jahr im Sommer
Rating

Music: 8
Performance: 9
Sound: 8
Light: 8
Total: 8.3 / 10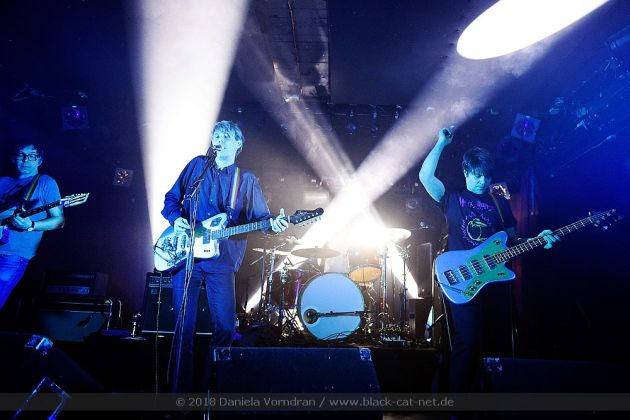 All pictures by Daniela Vorndran (
http://www.vorndranphotography.com
/
http://www.facebook.com/blackcatnet
)