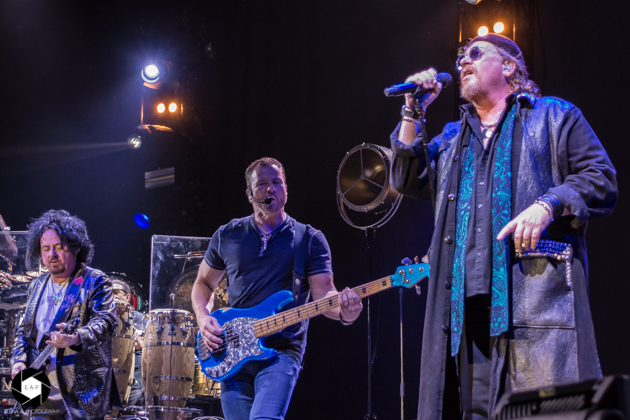 Rockhal, Esch sur Alzette, Luxembourg
29th March 2018
Toto

TOTO extends the 2018 European tour and includes a Luxembourg show! In support of the 40th anniversary of the band, the Grammy Award winners release their new album '40 Trips Around The Sun', featuring brand new previously unreleased music alongside newly remastered classic tracks. They are definitely Pop culture; one of the few 1970s bands that have endured the changing trends and styles to a career and enjoy a multi-generational worldwide fan base. Luxembourg was pleased to welcome TOTO on Thursday at the Rockhal in Esch sur Alzette.
TOTO are an American rock band formed in 1976 in Los Angeles. The band has released 17 studio albums, and has sold over 40 million records worldwide. The group was honoured with several Grammy Awards and was inducted into the Musicians Hall of Fame and Museum in 2009. The core TOTO members, Steve Lukather, David Paich, Steve Porcaro, Joseph Williams have re-entered the studio to work on the material, which they released with their new album '40 Trips Around The Sun'. 'Alone' is a newly written song by TOTO members David Paich, Steve Lukather, Steve Porcaro and Joseph Williams, while 'Struck by Lightning' was previously unreleased.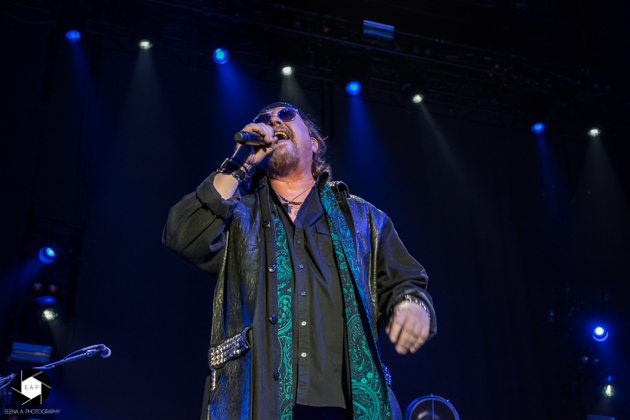 Music & Performance

Even after 40 years of stage presence, the US-American band TOTO still knows how to rock the stage and how to amaze the crowd. Yesterday, on a Thursday evening, the heroes of the 1980s remembered past days together with their fan base which consists of older and even a lot of younger people! Vocalist Joseph Williams opened the musical event with the song 'Alone' - a single from the current album '40 Trips Around The Sun'. But also the old classics were not missing on this evening. Besides songs like 'Hold The Line' to 'Africa' and 'Rosanna', they also played a cover of Michael Jackson's hit 'Human Nature' which was part of a long acoustic session they offered their fans. All in one, it was a remarkable evening. The band gave their best and the crowd sang the lyrics to nearly every song together with Joseph Williams. A must for every fan of 1980s music! Toto is and will always be timeless!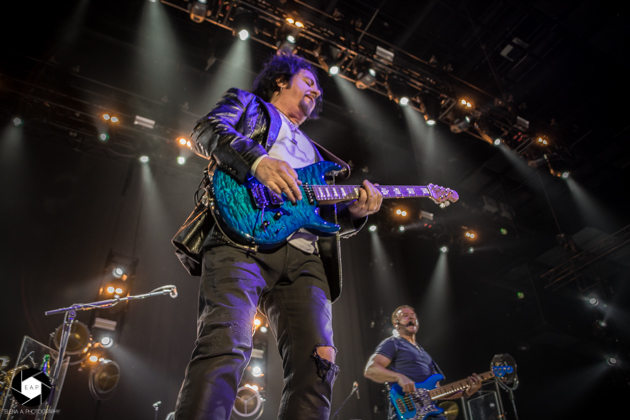 Setlist

-Set 1-
01. Alone
02. Hold the Line
03. Lovers in the Night
04. Spanish Sea
05. I Will Remember
06. English Eyes
07. Jake to the Bone
08. Lea
09. Rosanna
-Acoustic Storytellers-
10. Miss Sun
11. Georgy Porgy
12. Human Nature (Michael Jackson cover)
13. Holyanna
14. No Love
15. Mushanga
16. Stop Loving You
-Set 2-
17. Girl Goodbye
18. Angela
19. Lion
20. Dune (Desert Theme)
21. While My Guitar Gently Weeps (The Beatles cover)
22. Make Believe
23. Africa
---
24. The Road Goes On
Rating

Music: 10
Performance: 9
Light: 9
Sound: 9
Total: 9.3 / 10
All pictures by Elena Arens