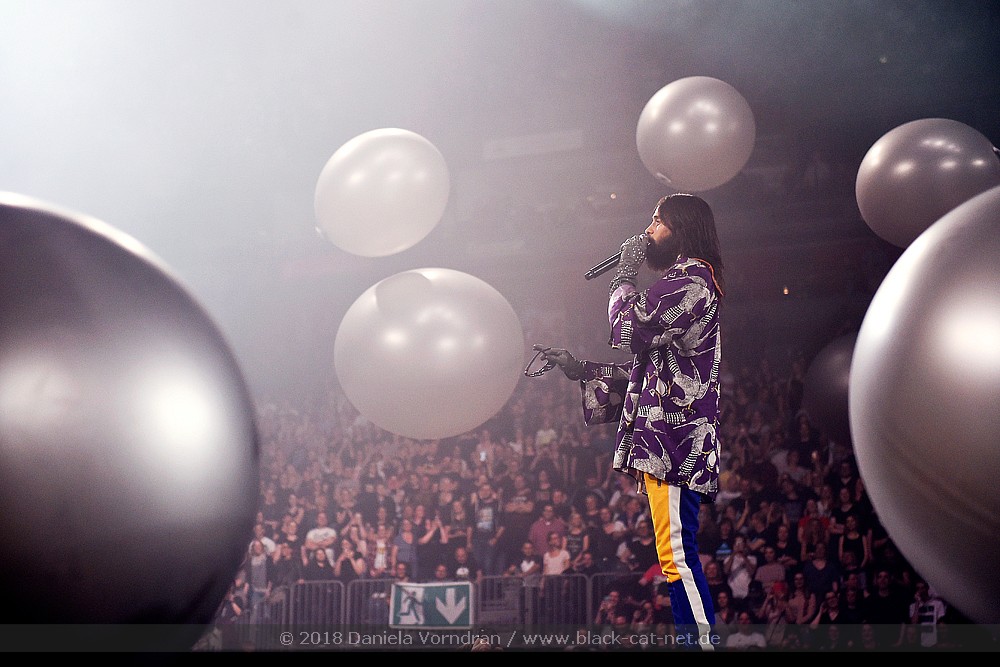 Lanxess Arena, Cologne, Germany
4th May 2018
30 Seconds To Mars - Monolith Tour 2018 - Support: Jamie Reed

Since their inception two decades ago, 30 SECONDS TO MARS from Los Angeles have enjoyed a comet-like commercial success in recent years. The brothers Jared and Shannon Leto have been making music together since their childhood. Their self-titled debut album was released in 2002 and earned them a lot of positive coverage in the music press, as well as the chance to start touring with the likes of BILLY TALENT or PUDDLE OF MUDD.
Things started to take off with the release of their second album 'A Beautiful Lie' in 2005, which went to platinum and gold status in several countries. Since then, singer Jared has the challenge to accommodate his lead singer role in a superstar rock band with his acting career. Their fifth album is scheduled to be released in 2018. As 30 SECONDS TO MARS are widely known for their ambitious and energetic live shows, those of you lucky enough to have secured a ticket certainly are in for a treat. http://www.thirtysecondstomars.com / https://www.facebook.com/thirtysecondstomars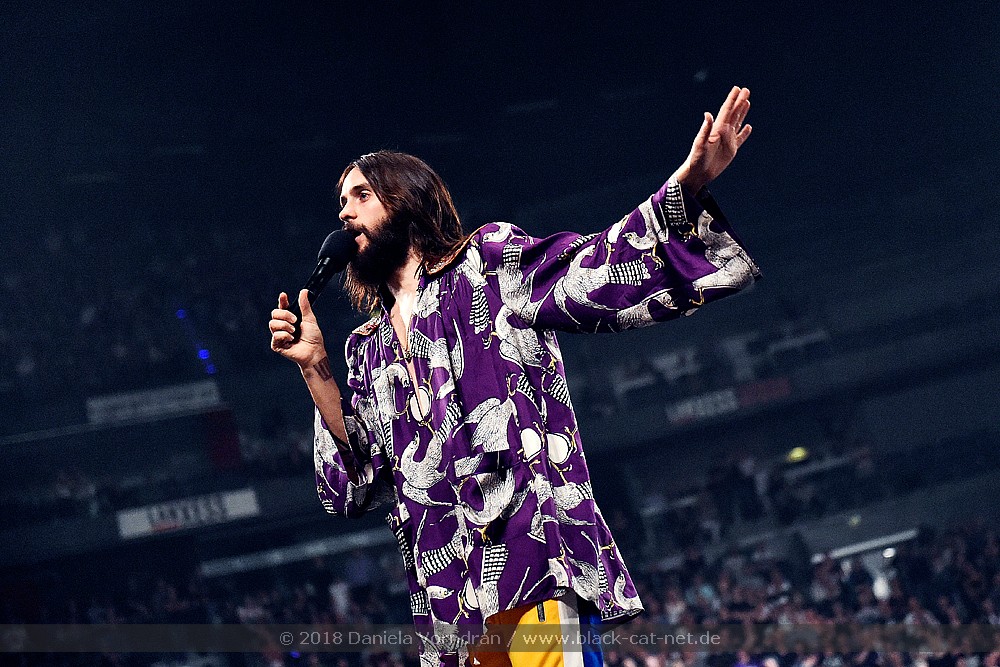 Music & Performance

The Cologne concert, originally scheduled for March and postponed to May, was sold out. As usually, you had many fans in the audience with flags and banners. 30STM play no concerts anymore, instead they celebrate kind of a huge social media party where the audience is closely involved. You had many people on stage constantly filming the event, you had fans in the pit, you had fans on stage for various occasions, you had the flags, balloons thrown into the audience and you had confetti rain. Most people going to a 30STM concert nowadays know what to expect. If you like to see a rock concert, you should not go.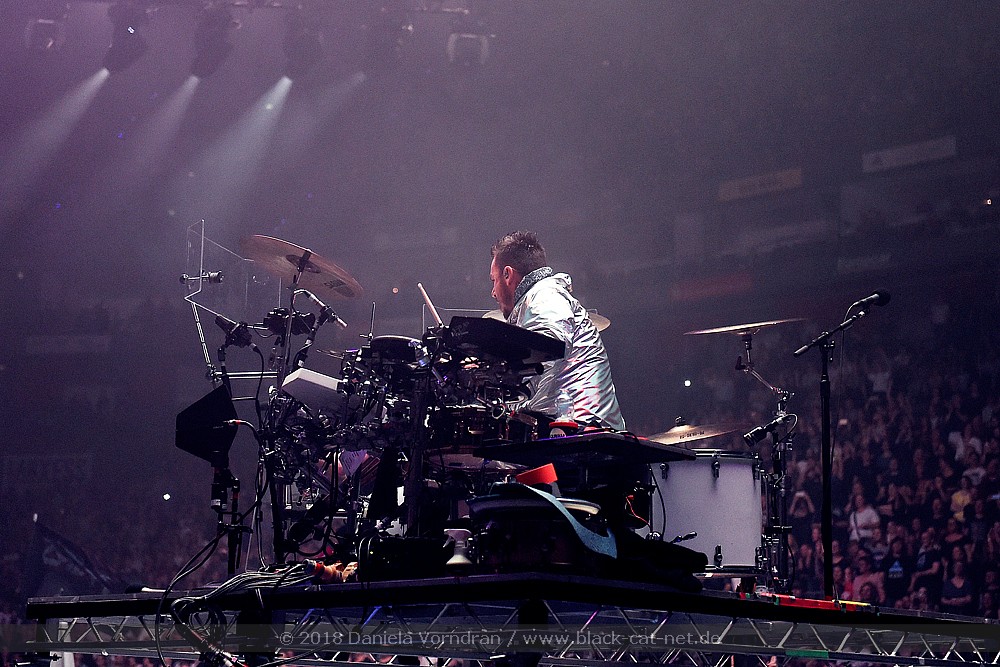 It was a bit sad that guitarist Tomislav "Tomo" Milicevic had to leave the tour for personal reasons and so, only Jared Leto and his brother Shannon left on stage. The accompanying musicians were placed in the pit and were not really visible. Probably a lot of the music comes from tape anyway. But still especially the great hits like 'The Kill' or 'Closer to the Edge' were celebrated by the audience. If you love the show and still do not have enough, you have another chance to see the band live in Germany. 30STM will headline the Rock am Ring / Rock im Park Festivals. They will play the Ring on 1st June and Rock im Park one day later. Check out www.rock-am-ring.com and www.rock-im-park.com for more info.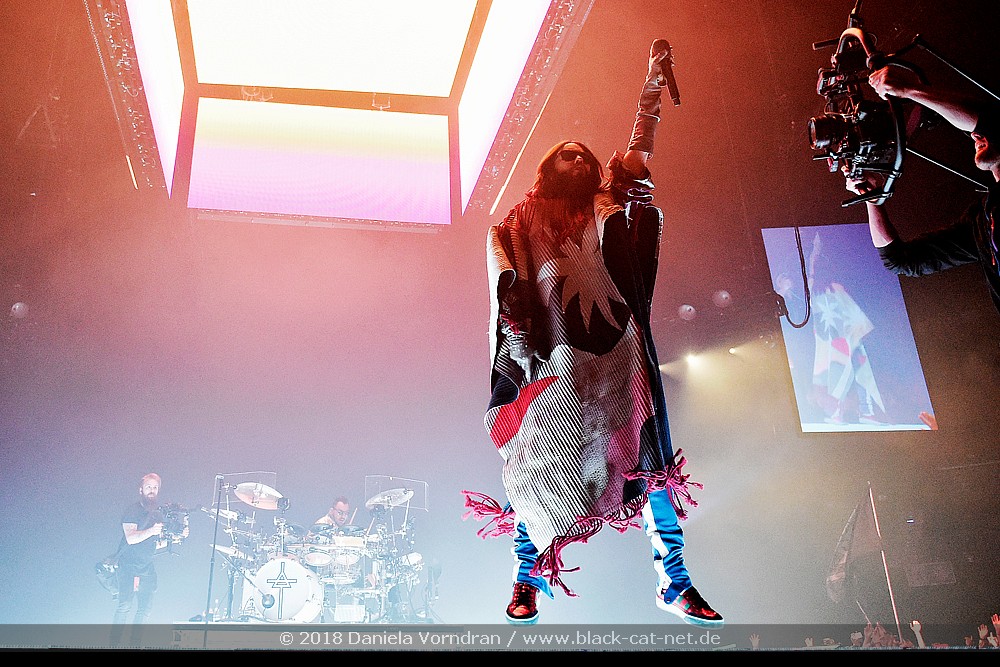 Setlist

01. Monolith
02. Up in the Air (Ext. Bridge)
03. Kings and Queens (Ext. Studio Intro; Ext. Bridge; No Last Chorus; Ext. Outro)
04. Search and Destroy (Ext. Intro; Ext. Outro)
05. This Is War (Chant Intro)
06. Hail to the Victor
07. Dangerous Night (Stripped Intro; Dedicated to a couple - Sina and her fiancé being on stage until the song started)
08. Do or Die (Ext. Intro; a-capella Outro; Fans onstage until the song started)
09. Pyres of Varanasi
10. The Kill (Bury Me)
11. Stay (Rihanna cover)
12. Hurricane (No 2nd Chorus or Bridge; Ext. Outro with a-capella Ending)
13. City of Angels (Sing-along Intro)
14. Rescue Me (Ext. Intro; Fans onstage)
15. Rider
---
16. Walk on Water
17. Closer to the Edge (Ext. Intro; Ext. Outro; Fans onstage)
Note: Tomo was not present having temporarily left the tour as a result of personal issues. Sound check: 'One Track Mind', 'Great Wide Open', 'Hail to the Victor' (played three times), 'The Fantasy' (snippet of chorus; a-capella), 'A Beautiful Lie' (snippet of chorus; a-capella), 'Hurricane' (no second chorus or bridge; played three times), 'From Yesterday' (partial verse + chorus; vocals/ drums/ bass), 'Was It a Dream?' (partial verse + chorus; vocals/ drums/ bass).
Jamie Reed
30 Seconds To Mars
All pictures by Daniela Vorndran (
http://www.vorndranphotography.com
/
http://www.facebook.com/blackcatnet
)